Does the idea of School Market Day for your child make you feel anxious about what you need to make?
I've been there — as recently as last year!
To help stem the panic this year, I came up with ten clever, easy, and practical items to ensure that your child's next Market Day is a big success.
What's more, everyone will have fun making these creative products!
DECIDING WHAT TO SELL AT SCHOOL MARKET DAY
If your child has the opportunity to sell things at school for Market Day, I thought I would give you ideas of some of the creative things I've seen little entrepreneurs sell at an event like this.
As you think about options to make for School Market Day, keep in mind your child's age, ability, and the amount of work they are willing to put forth.
Elementary school, middle school, and high school students should make different items.
There is a vast difference between what a 4th or 5th grade student can make versus what a 7th grader can make versus what an older teenager / high schooler can make.
For example, 6th through 8th grade middle school students naturally have a longer attention span and greater capability for following longer instructions than elementary students have.
And high school students are even more capable than middle schoolers in that regard.
The last thing you want to do is choose an item that causes stress and headaches for them (and you!) to create because it takes too much time or is beyond their capabilities.
If you choose an entrepreneur's day project that is too challenging, you likely will be setting yourself up for a lot of work (that you might not have planned on doing)!
Whatever you choose, try your best to pick something both simple and practical.
I consider a sale a success if we can make a profit AND have fun doing it. 🙂
FINDING THE BEST UNIQUE THINGS TO SELL AT SCHOOL
Finding products that are easy enough for your child or tween (and you) to make while also being interesting enough for someone to purchase can be a challenge!
After all, the primary reason they are embarking on this endeavor is to learn about business.
We definitely want it to be enjoyable & profitable at the same time.
I hope this list of the best market day projects helps you identify some items that sell well.
1. DIY Bath Salts
This is the PERFECT Market Day project for school! Bath salts look beautiful, are easy to make, and are just right for elementary school students to create.
Plus, they generally sell very well, are in high demand, and popular with kids and adults, alike.
ITEMS YOU'LL NEED:
Everyone absolutely LOVES bath salts scented with essential oils.
Some of the best scents for bath salts are lavender, chamomile, mint or eucalyptus >>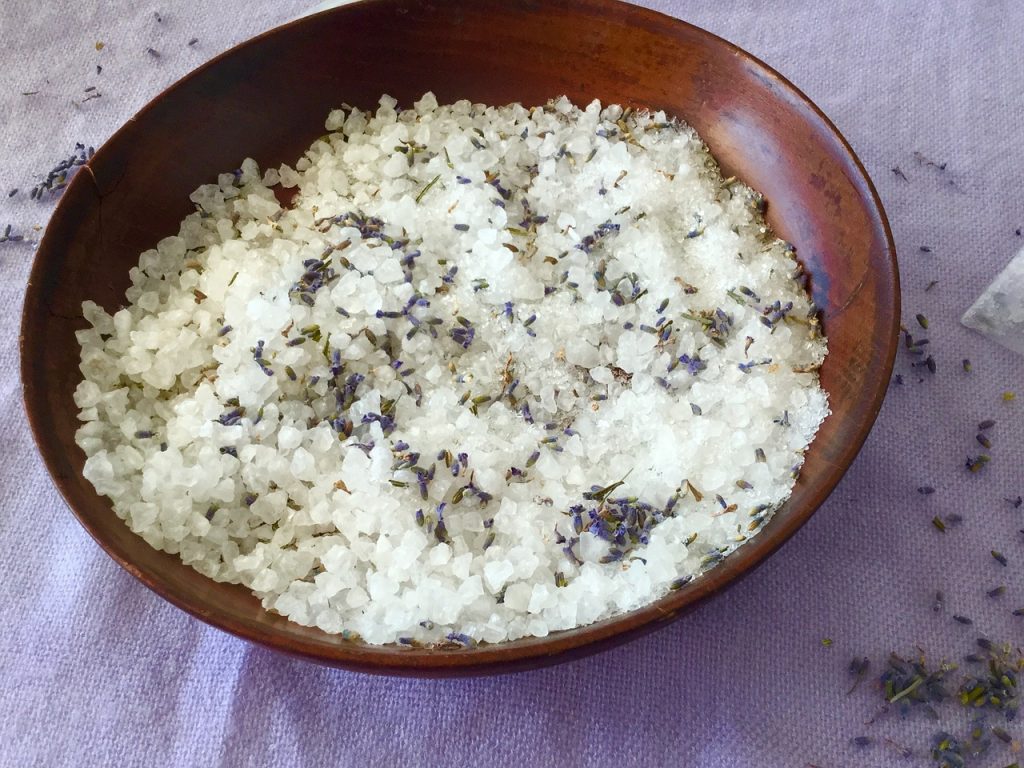 2. Slime
Yes, it's still hugely popular and easy to make in different varieties.
If you look at a booth that sells slime, you will often find it nearly out of stock.
Also consider selling slime-making kits, as many parents know their kids want to make slime but don't want to go to the effort of gathering all the materials and finding directions.
ITEMS YOU'LL NEED:
You can use a Slime Making Kit like this one to make a huge variety of slime for sale in no time.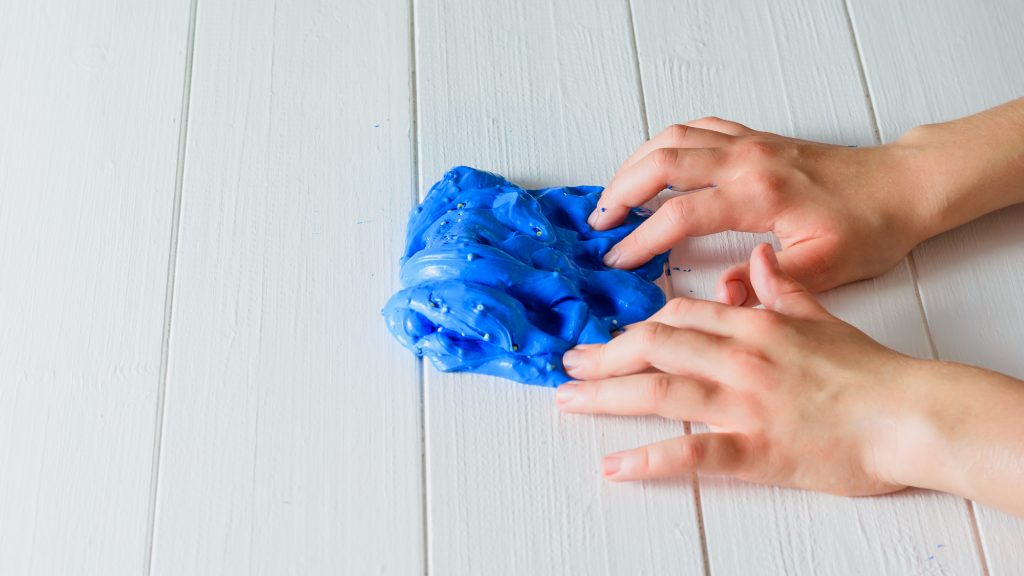 3. Tie-Dyed Items
Whether you want to tie-dye shirts, handkerchiefs, canvas bags or something else, kids love the experience of creating tie-dye.
Plus, buyers are drawn to colorful patterns. I have seen booths with tie-dyed items sell out completely (and quickly)!
ITEMS YOU'LL NEED:
I'm a huge fan of working your cost into your pricing and I LOVE the idea of using a kit to make these things easy to make.
If you grab a tie dye kit like this you can make 5 shirts for the cost of $12 + t-shirts.
Sell the shirts for $10-14 each and you'll make a tidy profit!
4. Bookmarks
A classic. Perfect for kids of all ages to create because you can tailor the craft to fit their ability and skill level.
Feel free to get creative with these, using ribbons, trinkets, fringes, tassels, and more.
These might not sell quite as well as other options on this list, but it's a great idea for younger kids to create.
ITEMS YOU'LL NEED:
You probably already have the materials you need for the actual bookmarks in your craft stash.
However, these colorful tassels make a nice addition to the end and probably will justify you charging a little more for each bookmark.
5. Essential Oil-infused candles
While this would be more appropriate for an older child to make (or would require active adult involvement to create for younger kids), candles sell well.
People always enjoy candles. I recommend using a variety of scents and maybe a couple of different sizes.
ITEMS YOU'LL NEED:
I have made candles for sale before, and I will say they are rather cost-prohibitive up front.
You'll need to make sure you can charge enough to make the materials worth it.
That being said, I would reserve this project for older kids. You can see a variety of supplies for different kinds of candles here >>
6. Sun Catcher
Sun catchers are another item that kids of various ages can create.
With so many different options of ways to make them, it can be something that's also a lot of fun to do!
Plus, people love sun catchers – why not? They are gorgeous and also make great gifts.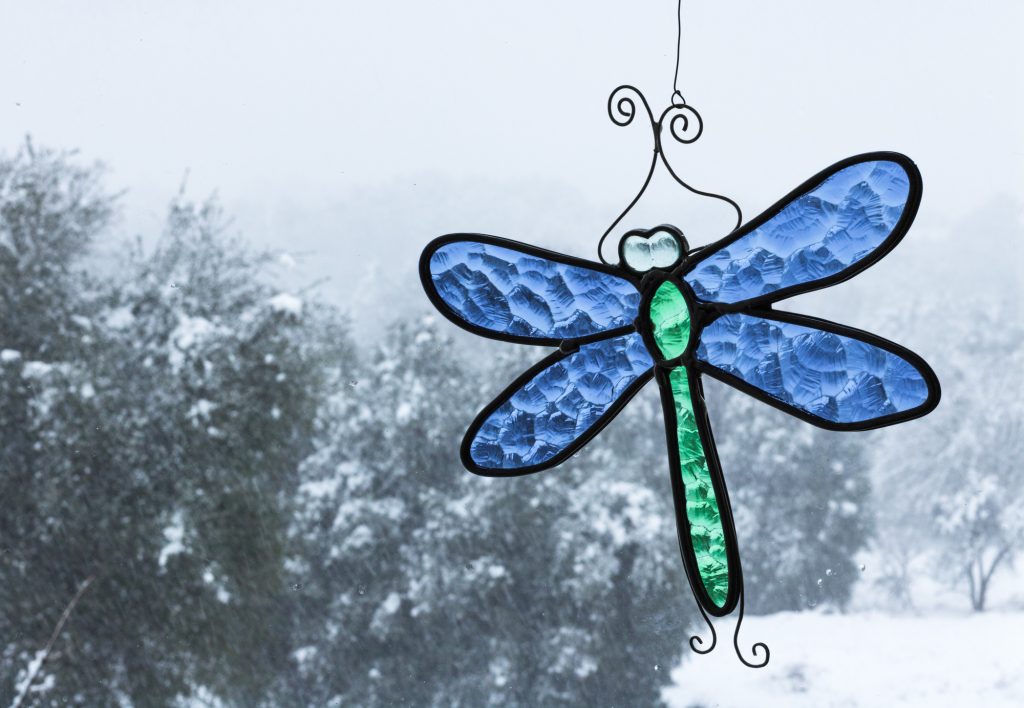 7. Bead Jewelry
Necklaces, bracelets, earrings, you name it.
While this one isn't difficult to do, it can be time-consuming, so think about your child's age and attention span before choosing to create bead jewelry.
Personally, I think this is the best item for a 9th or 10th grade student to make due to the difficulty.
ITEMS YOU'LL NEED:
Fun fact! I used to be a jewelry designer so I can take some of the mystery out of this one for you.
The main tools and materials you'll need to make jewelry are:
a cord/wire cutter (or actual scissors will work)
beads
strong jewelry string
crimpers (the little metal things you clamp down) to hold the ends of jewelry together
findings like lobster claws or earring hooks
I would personally do this instead of getting each item individually:
Buy a kit like this one or this basic one will get you most of the hardware AND some beads you need to make a variety of jewelry.
Pair a kit like that or choose a similar one from this selection on Amazon then also grab some beads from this list that you like to go with it.
A kit + separate set of beads will probably be all you need to make earrings, bracelets, or necklaces unless you want to do something fancy.
8. Dream Catcher
Dream catchers are fun to make, beautiful to look at, and kids love them.
However, creating them is probably more appropriate for older primary school students or middle school students and older.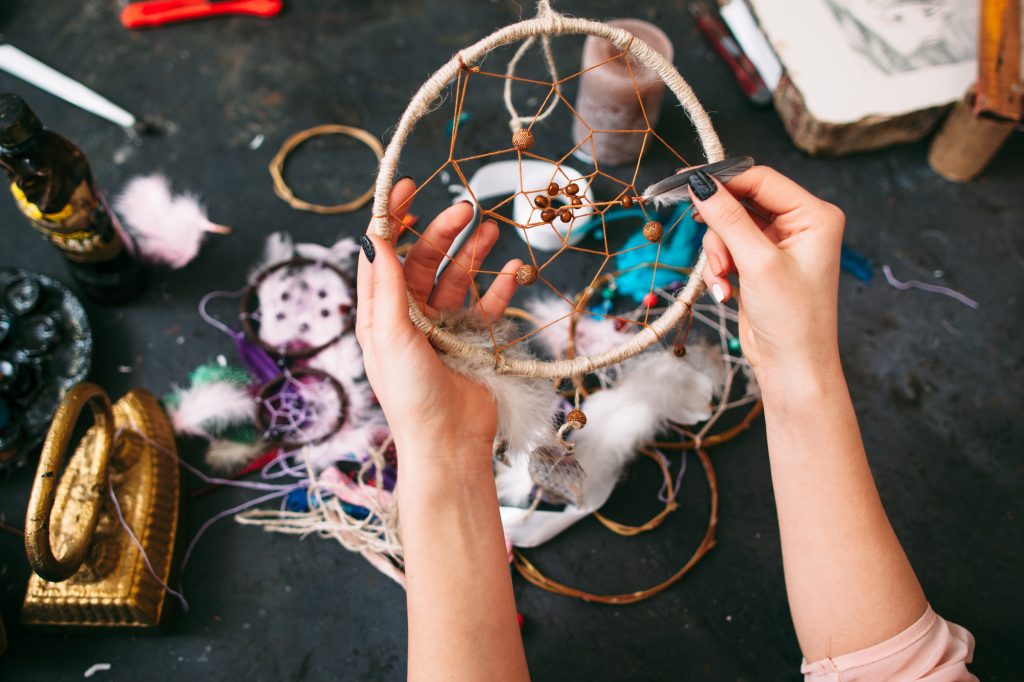 9. DIY Bouncy Balls
Quick and easy to make, incorporates STEM learning, and families will be drawn to them at the event.
You can make different colors, sizes and even add additions like glitter or small toys to spice them up.
This craft project will need some adult supervision and help, but the balls come together quickly so even little kids can help make them!
10. Baked Goods
I have never seen a booth of baked goods not sell well! Brownies, cookies, cupcakes, and quick breads are all fair game and tend to fly off the table almost as quickly as they are put onto it.
Baked goods are a classic for good reason. If younger children make these, adult supervision will be necessary.
Older kiddos can likely make these on their own with minimal adult involvement.
When we did brownies for my daughter's own Young Entrepreneurs Day a few years ago, we found that a nice display went a long way.
People ALWAYS wanted to choose items off the display rather than from the tray.
We brought a dessert stand from home, but we almost dropped a couple times during set up so next time we're using this pretty display setup for desserts >>
This cupcake / cookie stand is also lovely.
Here are six more ideas for wrapping up baked items for sale: Six Super Cute Baked Item Packaging Ideas
11. DIY Bath Bombs
Super easy and fun to make, bath bombs are all the rage right now.
Add some variety with colors and scents and watch your bath bombs disappear quickly as both kids and adults love them.
Bath bomb kits are actually very expensive, so I wouldn't recommend using a kit.
I would follow the directions for homemade bath bombs. This bath bomb recipe from Suburban Simplicity comes with step by step instructions that are easy to follow.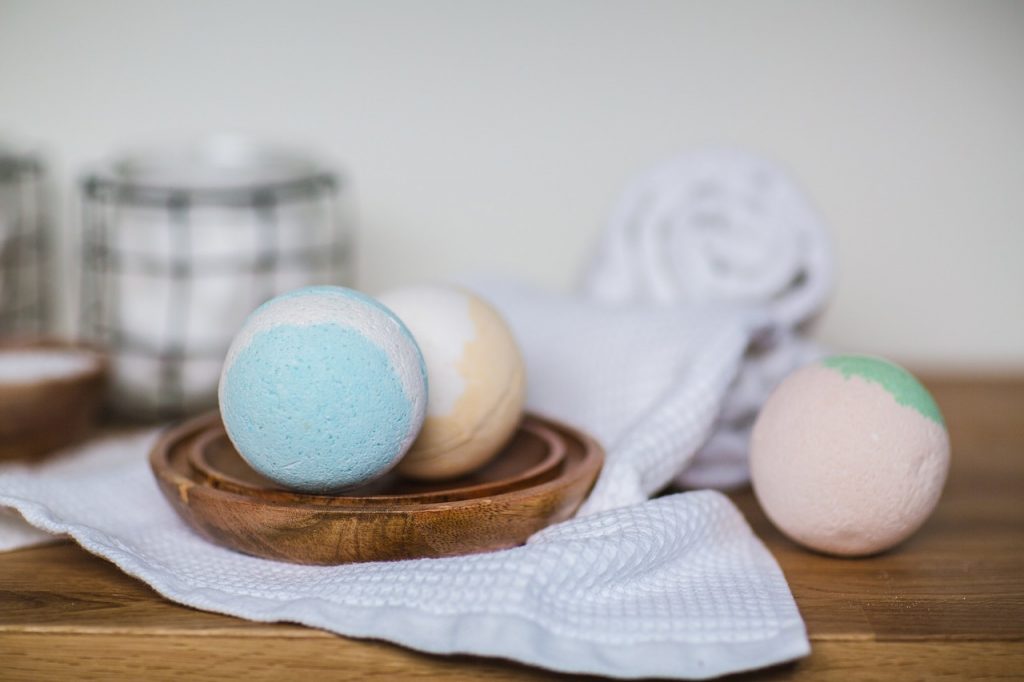 HOW TO CHOOSE SUCCESSFUL MARKET DAY PROJECTS
When picking from this list, you really can't go wrong with any of these ideas!
Just remember to keep in mind your child's abilities and attention span when making your choice so that the experience is positive from start to finish.
My goal is to help you quickly come up with easy ideas for things to sell on Entrepreneur's Day.
My hope for you is that you will be able to look at this list and come up with an interesting item or two that are simple to make for school!
If you need even more ideas, check out these crafts that kids can make and sell as well as my running list of 100+ crafts to make and sell.
Want to help your kids learn the value of money and creative ways to make it?
We all know that eBay is a great place to sell your old household items. So why not let your kids sell their old toys? Flipper University: Kid's Edition is the perfect course to teach these skills.
No more asking for toys on every store visit. No more saying no over and over again. Now you will be able to simply ask them if they have made enough sales to buy what they want. Win-win!!
Teach them business skills, money skills, and the importance of working for what you want.
Latest posts by Lena Gott
(see all)