Ok, so I'll be the first to admit. I just don't get the appeal of painted and distressed mason jars. I get that they look old, but do old mason jars really look like that? I didn't think they did.
I may not get it, but I think lots of people do. I have a friend who sells distressed chalk paint mason jars like crazy on her Facebook page and in local shops. So I believe it even if I don't get it! 🙂
But ya'll I DO love me some gold accents these days! As a matter of fact, I think this gold leaf mason jar would look perfect on my mantle.
Grab the tutorials for both kinds of painted mason jars below!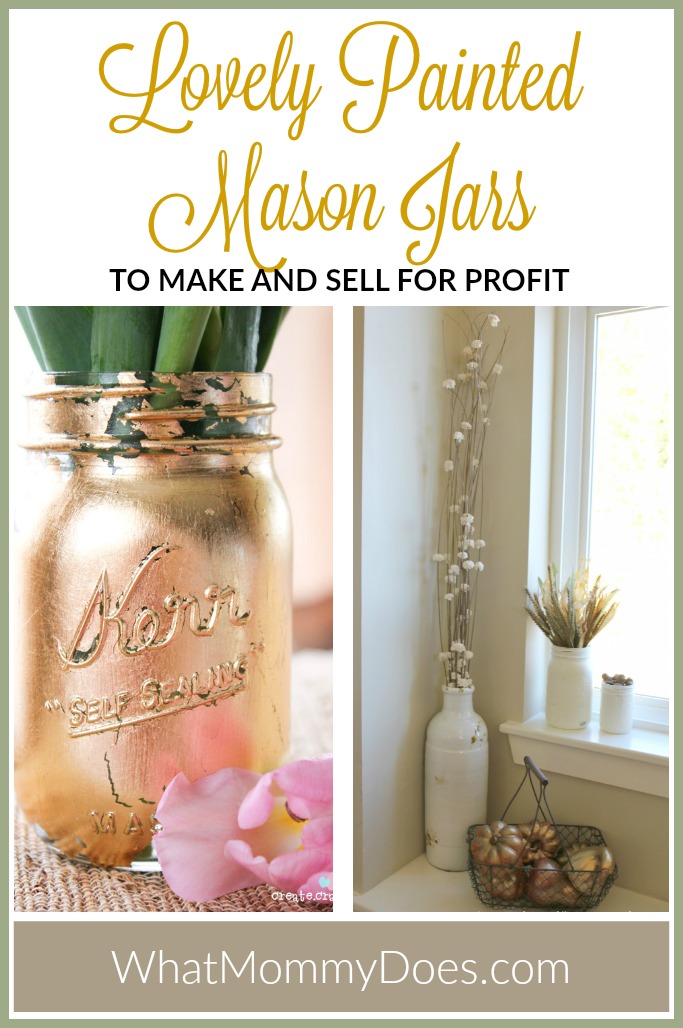 Chalk Painted Mason Jars from Making It in the Mountains
Gold Leaf Mason Jar from Create Craft Love
I'm a CPA turned SAHM of 3 little ones ages 4, 6, and 9. I'm a mommy by day, blogger by night. Join me as I write about fun kids activities, family finances, and losing 50 lbs after baby #3.
Latest posts by Lena Gott (see all)