For the second year in a row, my daughter is participating in a local event put on my town where vendors come together the first weekend in May to sell items.
It's kind of like a street fair meets flea market.
There are food trucks, craft items, pottery, jewelry, clothing, and more for sale at this young entrepreneur's event.
Last year my daughter sold brownies and lemonade. This year we are brainstorming what to have in her booth.
I want her to be able to make it herself mostly but also be PROFITABLE.
Introducing Kids to Money Making Crafts & Real-Life Sales
While adults must pay for the privilege to have a booth at this event, the town is letting any 9- to 14-year-old who wants to participate set up a booth for free.
Their section of the event is sponsored, and the kids get to keep all the proceeds from the items they sell.
Several kids from her school participated in this fun event.
It's a great learning experience in entrepreneurship because the kids are responsible for buying all of the supplies, making the items, showing up on time to set up early in the morning, and manning their booth all day.
We loved our experience last year and can't wait to do it again!
Want to help your kids sell their old toys on eBay? Check out the Flea Market Flipper: Kids Edition here!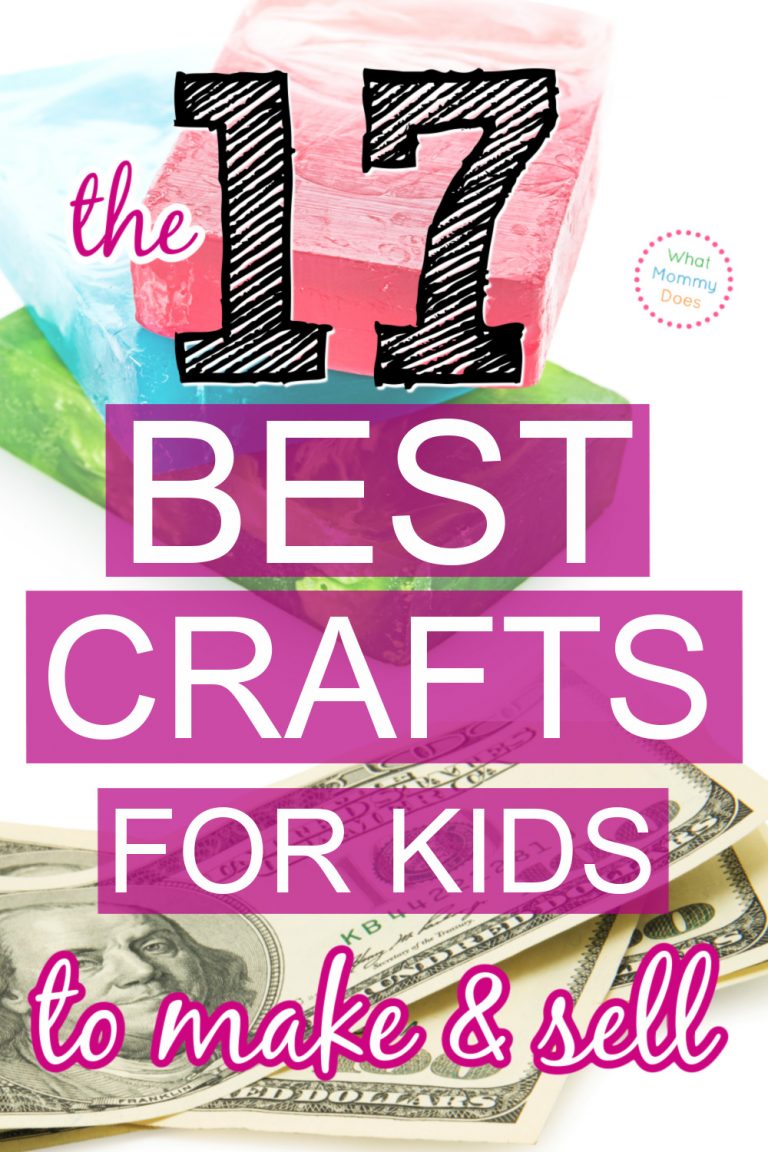 Easiest Things for Kids to Make and Sell
If your kid has the opportunity to sell things for profit at any kind of event, school function like Market Day, or even on the sidewalk in front of your house, I thought I would list out some of the creative things I've seen the kids sell at this event to give you some ideas!
1) Gourmet Brownies
This is what my daughter sold last year. She was 10 years old and they were the perfect level of difficulty for her to produce at scale.
Next year we're considering things for her to sell that are NOT food since we did this one two years in a row. But so far this seems like the easiest option at her age.
I was surprised that you could get brownie mix so cheap and sell them for so much. We made these exact triple chocolate Ghirardelli brownies (it's a huge box that makes a TON of brownies) and really played up the fact that they were TRIPLE CHOCOLATE on our sign and my daughter was able to sell them for $3 each! Incredible.
We didn't package them up in any special way but if we did it again I would definitely grab these treats bags or something similar from Amazon so we could pre-package each brownie ahead of time instead of keeping the tray out in the open. We did have a baking sheet with a lid like this one, but still…
2) Human Edible Dog Treats
I thought this was the cutest idea. I couldn't tell if they were cookies for people to eat or gourmet dog bones until someone explained it to me.
3) Hand Carved Bird Houses
These take a special kid to pull off, but one boy sold these last year. They were truly impressive.
4) Bath Salts
Several kids sold bath salts with great success. I'd say this was a super hot craft idea at this year's market. They sold well as they were popular with kids AND adults!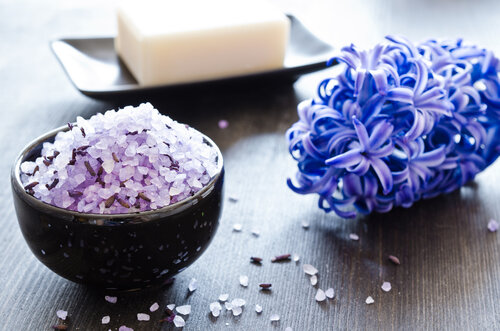 5) Hand Squeezed Lemonade
We did this last year along with the brownies. Although it's more labor intensive than brownies, the lemonade still sold well.
We used this inexpensive lemon juicer and it was a LIFE SAVER! I never knew how labor intensive juicing lemons was until I was staring down a crate full of them! LOL
6) Essential Oil Infused Candles
These would take adult supervision to make, but would be great for selling at street fairs or school events.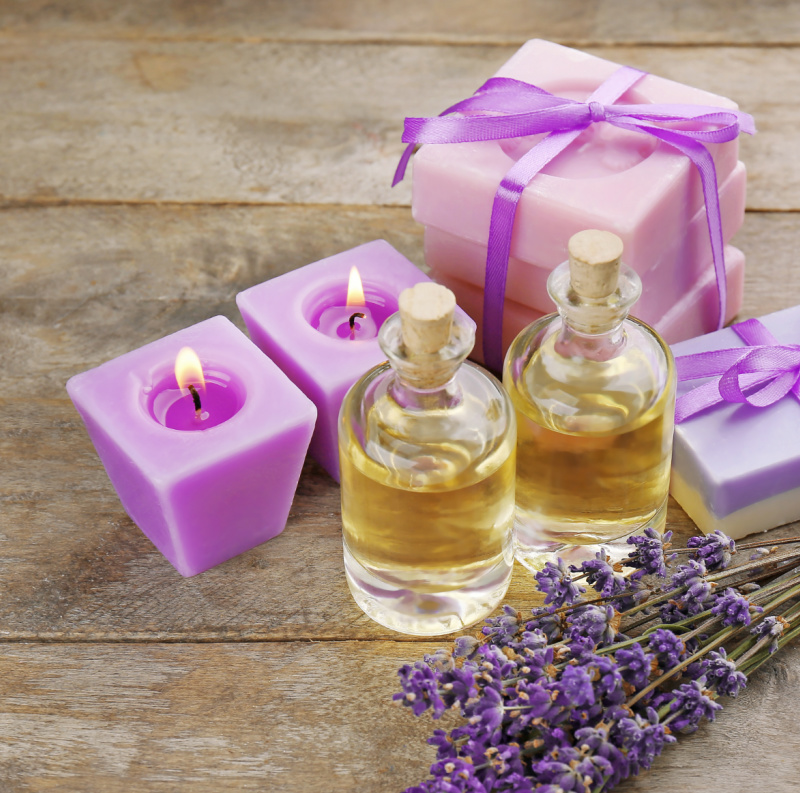 7) Dog Collars
Such a cute idea if your child knows how to sew!
8) Slime (of all kinds!)
I'm continually surprised by how popular slime is these days. It sells so well that the booth next to us nearly sold out of their slime stock.
I think slime making kits would also do well. It's probably the easiest thing to sell to other kids, which makes it a great idea for your booth if they're priced reasonably.
The only hard thing about this is that it requires a lot of planning in advance and work to get all the containers of slime ready. The good news is that Amazon has a tremendous selection of affordable slime kits to choose from >>
9) Suncatchers
Everyone loves a good suncatcher! They make great gifts. This one would be great for going to thrift stores to buy the jewelry for supplies.
10) Hand Painted Baby Dolls
Ok so these are kinda creepy, but one girl really sold these! Apparently they are super popular with older women.
11) All Natural Soaps
This could be soaps with a special ingredient like lavender essential oil or a special touch like flowers inside of the soap. These were a big money maker for some kids.

12) Friendship Bracelets
This type of jewelry takes some time to make, so start production with plenty of lead time.

13) Bead Jewelry
Necklaces, rings, etc. I wrote more about this at length in the 10 Easy School Market Day Ideas post.
I used to be a jewelry designer, so I can hook you up with a supplies list! Just head over to that post.
14) Snacks and Drinks
This is a great booth idea because it doesn't require them to make anything, just provide much-needed items to help fair visitors weather the outdoors.
Food is especially great to sell when there aren't a ton of other food vendors to compete with. Chips, candy and soda are easy to display and people like grab-and-go options!
15) Bookmarks
I don't think these items were as popular as others, but I saw these at another booth and they were cute. Other kids are the biggest buyers of these.
16) Fridge Magnets
You can easily make these with tiny pictures of flowers, some Mod Podge, a brush, and clear glass magnets.
17) Custom t-shirts and tanks
These are the most customizable of all of these ideas. You could put cute sayings on these or even make them specific to your school or home town so people will be interested in the novelty of wearing a custom shirt to show home town pride.
If you'd like even more ideas, I wrote another post with 10 additional easy school market day craft ideas (and included links to kits you'll need to make a variety of crafts for sale).
Finding Popular Things to Sell for Profit That Are Easy to Make
Finding a product that's good enough for someone to buy, yet easy enough for your tween or teen to make, is easier said than done!
I hope this list helps you identify some food items, small products, and DIY crafts that sell well.
Before you finalize your product choice, make sure to keep in mind the effort level your child is ready to put in, as well as their abilities.
What a teenager can make and what a kid in elementary school can make are very different.
The last thing you want to do is choose an item that's frustrating for them to create because it's beyond their abilities or takes too long to make. If you do, you might be setting yourself up for a lot of work! 😊
Whatever you do, try your best to balance simplicity with profitability to make the most of your experience.
Good luck to your little entrepreneur!
{NEW POST!} How to Host a Children's Business Fair in Your Community >>
Related Posts About Earning Extra Cash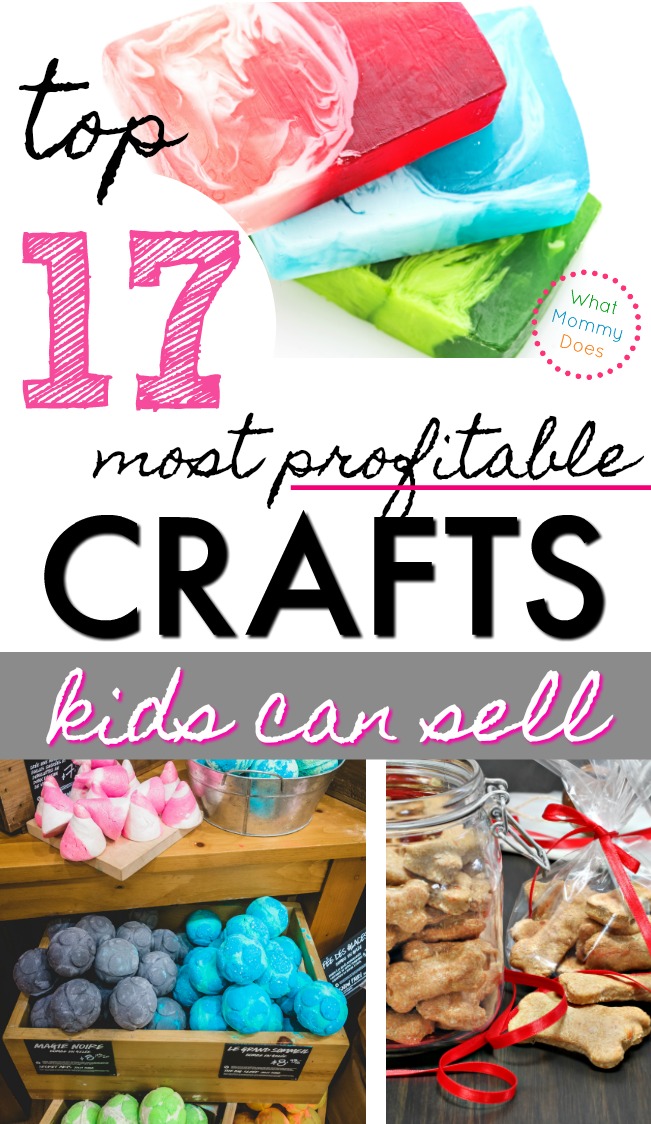 Latest posts by Lena Gott
(see all)