This is the second post in my 3 things series, a series of posts full of heartfelt encouragement for moms and dads. If you would like to start at the beginning of the series, here is the first post.
Sometimes we get so caught up in the everyday hustle and bustle of real life that I don't take time to truly appreciate what's important. I'm working on it, though. Aren't we all?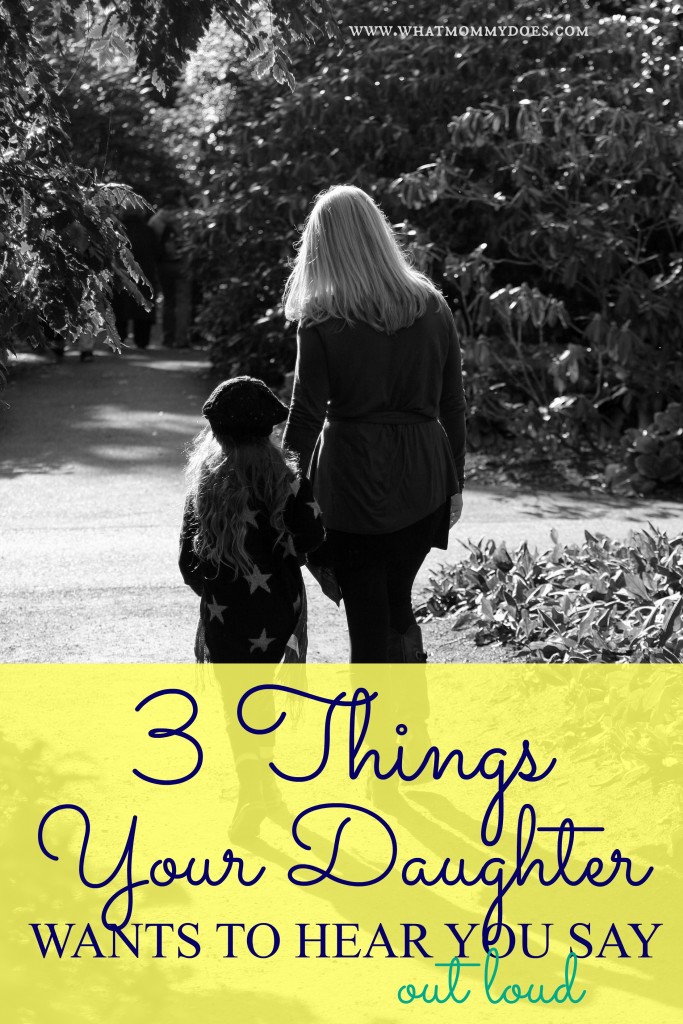 3 Things Your Daughter Wants to Hear You Say
Sometimes I take for granted that my kids KNOW what I'm thinking without me having to say it out loud.
There are certain things that are too important to leave to chance. I think it's important to say these things OUT LOUD.
1. You are my world. You are important to me. Every little girl wants to feel like she belongs to someone. That someone cherishes her. Let that person be you so she doesn't feel the need to look for acceptance in another's eyes.
2. I love you unconditionally. My mischievious 4-year-old asks me all the time if I will still love her if she does something very bad. I tell her I will love her no matter what she does because she's my baby. Even when she makes mistakes. She always looks at me with a bewildered look. My dad said I asked the same thing when I was 3….he said I asked him WHY he loved me. It's something all little kids wonder. Don't leave this one to chance – tell them out right. You never know when they might determine otherwise on their own, and that's a chance I don't want to take.
3. I trust you. Even at the tender ages of 4 and 7, my girls are learning to do things on their own. They instinctually want me at their side at every step of the way, but I know that one day they will need to be able to make every decision for themselves, from the little to big ones. So it's my duty to empower them to make the right decisions on their own. This starts with trusting them to do the right thing on age-appropriate decisions along the way.
Will you join me in saying these statements out loud and make sure our precious little girls knows we mean them all?
Restart the Series:
Browse the Rest of the Series
3 Things Every Little Girl Needs to Hear Her Daddy Say
3 Things Your Daughter Needs to Hear You Say Out Loud
3 Meaningful Ways to Give Back as a Family Even When Your Kids Are Little 
Other Posts You May Like
Dear Mom of a Preschooler, a Toddler, and a Baby
25 Ways to Get Exercise at Home
How to Teach Your Preschooler Letters the Easy Way!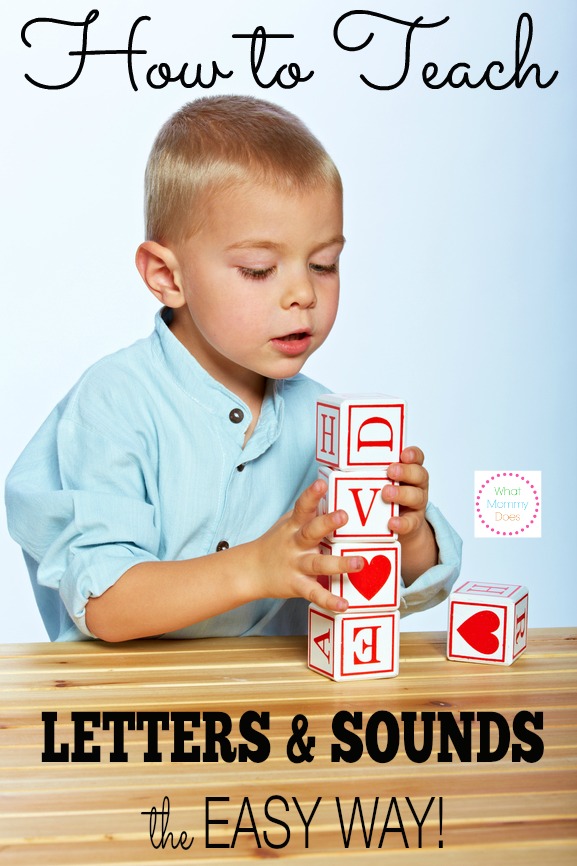 My Sanity Saving 3 Basket Laundry System
Latest posts by Lena Gott
(see all)