When I wrote about giving away most of my kids' toys before Christmas, I bet I made a lot of people wonder if I would be giving them replacement toys for Christmas.
Here's the thing – I never want to get back into that spot where I felt like I needed to throw away all their toys again!
We still plan on giving them Christmas presents….with a little twist.
WHAT CAN YOU GIVE INSTEAD OF TOYS?
There are so many options for gifts to give that aren't toys! Once I sat down and started thinking about it, I came up with 30 non-toy gift ideas for kids very quickly.
Anything we get them now must either be educational, practical, or provide an experience.
Those are the types of gifts my husband and I buy one another anyway; why not the kids, too?
In fact, this type of more unconventional Christmas presents might make it even easier to come up with ideas for your kids this year!
For example: This holiday season, instead of giving a Disney stuffed toy, maybe go see Disney On Ice.
Or instead of getting a dragon figurine, you could buy a dragon LEGO set they have to put together.
Some may be toy-like, but they won't just be toys for the sake of being toys. They will have a purpose.

40 NON-TOY CHRISTMAS GIFT IDEAS FOR KIDS
This list started as 30 but I keep adding things to it every year!
Instead of buying toys to refill our playroom, here are some ideas of Christmas presents that are not toys we're considering.
I thought you'd like to see the list also in case you want to do the same thing for your kids!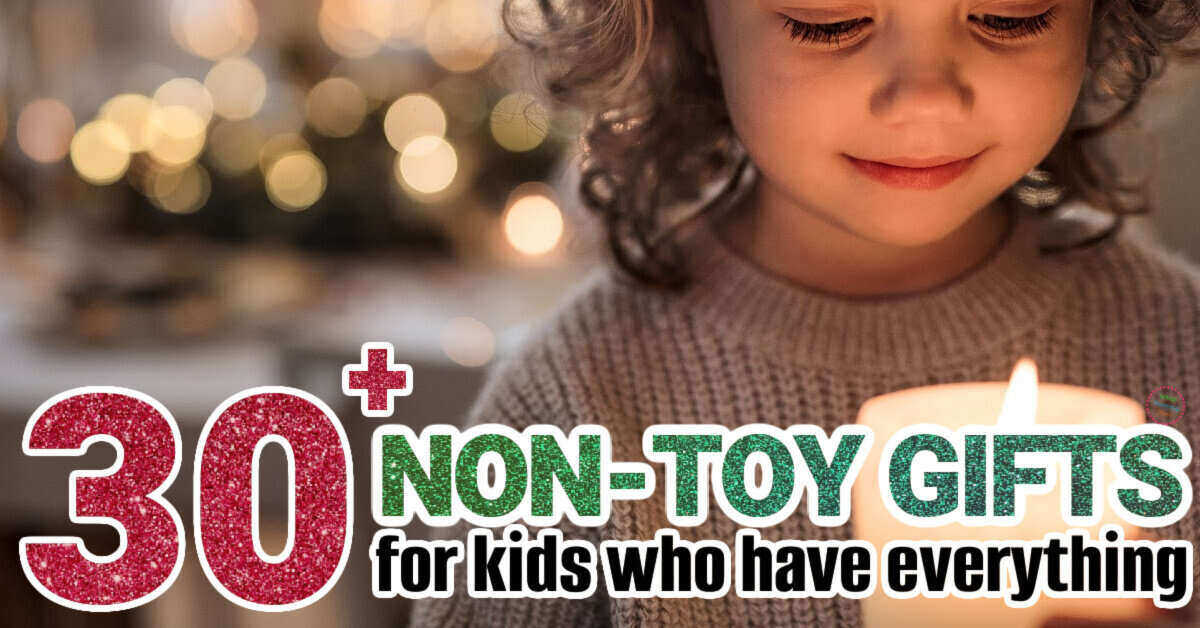 1. Tickets to a local play
Whether you are going to see a live Christmas performance or something that is more specific to their interests, watching a live play is a mesmerizing experience!
You might even have a local children's theater where you can watch a performance done entirely by kids.
Not sure what's available in your area? Just Google something like "tickets to an event near me" or "local live theaters near _____ (city)"
Our local high schools put on plays throughout the year. They are actually really good and sell out fast! Giving tickets to a local event like this is a great way to give back to your community and support the Arts program.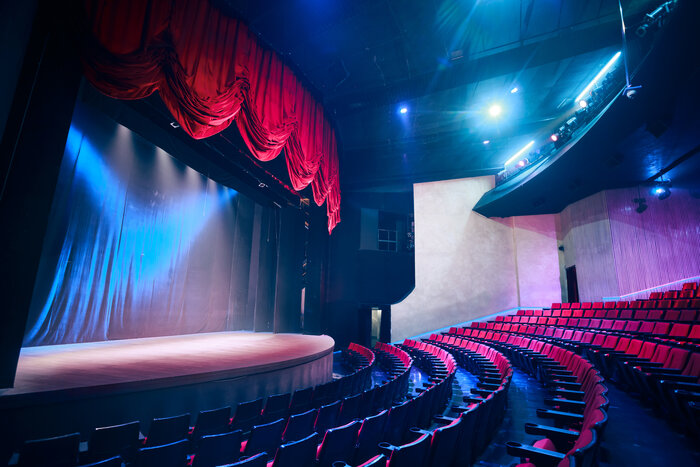 2. Cute Cash Gifts
I have two ideas for this and tutorials to show you how to make them.
The first one is a MONEY NOTEPAD. This is SO cute and practical! Perfect for older kids. Click here for the money pad tutorial >>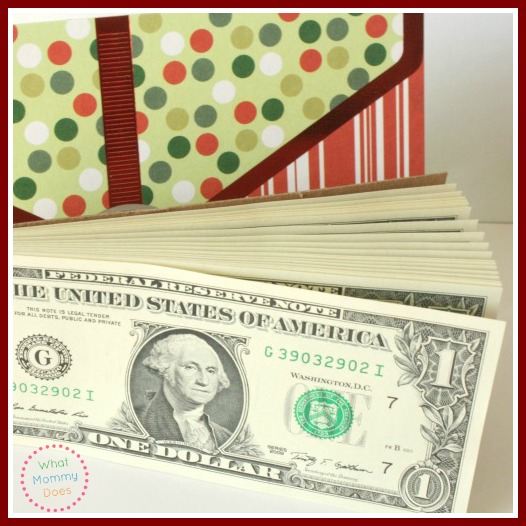 The second one is a MONEY PIZZA! Second favorite gift I've ever given my nephew only to the money notepad. LOL
He likes what he likes!
Click here to get the money pizza tutorial >>
Kids LOVE using their imaginations so why not get them something that stimulates their creativity?!
I never realized before I researched them that many subscription boxes can be purely educational!
Cratejoy offers a lot of them on their website.
You can browse the entire Cratejoy collection here or take a look at some of the amazing options I found below: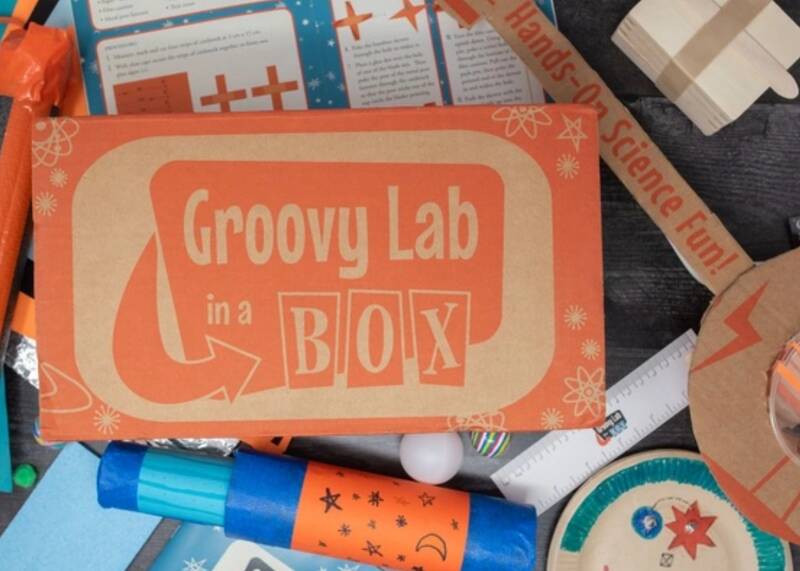 4. Books
I'm a HUGE promoter of books! Reading opens up new worlds for kids in so many different ways, and it's fun!
For pre-readers, I recommend BOB Books or classic Dr. Seuss.
Fun read-aloud books recommendations include The Book With No Pictures, books by Mo Willems or any of the Seuss Learning Library books.
For books that teach lessons, I recommend The Berenstain Bears or The Best Behavior Series books.
And finally, for early chapter books, I recommend The Magic Tree House series, Ivy + Bean Series, The Ramona Collection, or the Stink series.
Kids love to model their parents and explore on their own.
Giving them their own (kids version) Bible lets them do both! It's a sweet way to grow their responsibility and help them feel more grown up.
6. Water Bottle
I don't know about your household, but I feel like I buy water bottles ALL. YEAR. LONG.
So why not give one as a gift since you have to buy them anyway? These BPA-free water bottles with straws are super cute.
This is something we don't often think to get kids but they could use them in every size as they get older!
Why not make cute rainboots a Christmas gift?
Here's an amazing selection of rainboots on Amazon >>
If you have kids that love jewelry, get them a piece of their own this year.
It will make their day!
I'm thinking of getting my daughter this personalized necklace for Christmas. It's so pretty.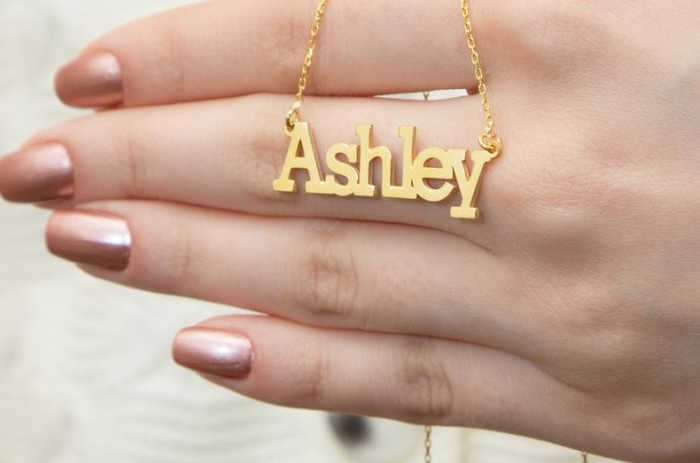 There are some truly adorable bracelets that make great granddaughter gifts on Amazon.
9. Gifts to Help Them Get Better at Art
While arts & crafts sort of go into the toys category, I don't consider them true toys because they have another purpose.
My daughters are very artistically inclined, so we buy them gifts each year to help them hone their crafts.
My oldest is very good at drawing and my youngest loves being creative in general.
Here are 15 Great Arts & Crafts Gift for Budding Artists >>
Building a crafting area for the child that loves to create is a wonderful way to spark their imaginations and get their entrepreneurship gene activated!
This craft kit is an easy way to get started with crafting because it has a little but of everything.
For the child that wants to become an artists, a few drawing skills can go a long way.
They can learn how to draw on their own using this book
10. Wireless Bluetooth Headphones
Just like the water bottle example above, our kids are always needing headphones for school.
This year we upgraded some to a more comfortable style like this pair of headphones from Belkin.
Our kids prefer the softer style, and the price point is right. You can't go wrong with this gift!
Getting your child a mini size couch or recliner that folds out to a mat is a hit in the making.
The one we had moved through my home and my sister's home across 5 kids. It was well worth every penny. They would argue over who got to use it.
It's practical because they can use it when reading in their rooms or watching TV with the family.
But it's fun because it changes shape and use (they can even nap on it!)!
Whether it's a guitar like this one, a keyboard, ukulele or some other instrument, giving your child the gift of music is mind-expanding!
If you'd want to torture the parent you can always gift a harmonica or recorder. lol.
13. Guitar or piano lessons
Take it a step further and give your child music lessons so they can play their new instrument!
Learning to read and play music is learning another language and helps with brain development.
There are many online platforms for lessons nowadays and some teachers will even come to your home. No travel required!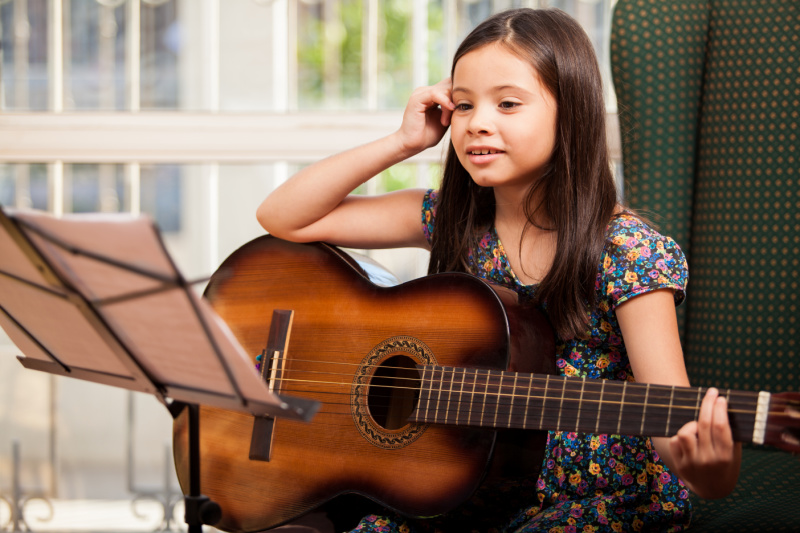 Do you have a child who loves playing with hair or having their hair styled?
Give them a bunch of different colored bows or hair clips and watch the fun begin!
Even my nephew loves hair clips. My sister once gifted the middle school a large bag of claw clips and the boys (not the girls) were the ones that picked them as prizes. They become fidget toys for them.
I have done this for years! I would give my kids a new movie that they hadn't seen before.
We found some wonderful favorites that we watch over and over again (still!) this way!
Another way to gift a movie is with individual Redbox codes or a yearly subscription to Redbox. They are a great way to give a movie while still letting the gift recipient choose which one they want.
Whether you give mp3, CDs or even a streaming subscription, children are drawn to music. Embrace it!
Another cool way to give music is with an old school record player.
Does your child need a new backpack?
A personalized backpack makes a great Christmas present that's not a toy!
Plus, it's much harder to lose a personalized backpack!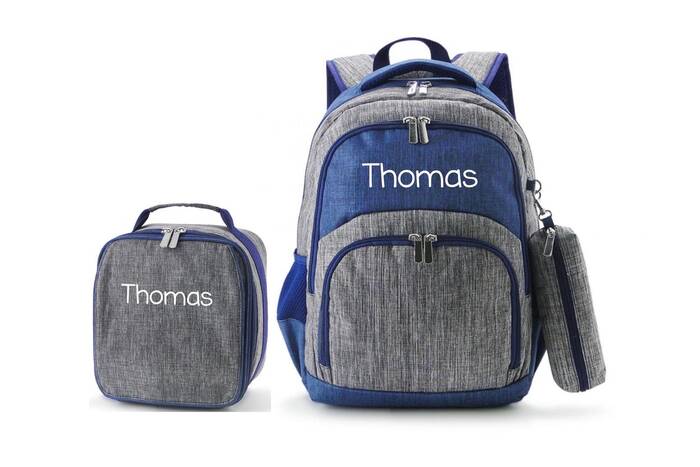 Pick out some sheets or a new blanket or bedspread with your kids favorite colors or characters on them for a favorite non-toy gift idea.
New movies and tv shows put out some great children's bedding that kids absolutely love.
Have you seen a child get a new lunchbox recently? Isn't it insane how quickly kids lose their lunchboxes or they develop holes or the zipper stops working?
Use this opportunity to get give your child a new lunchbox!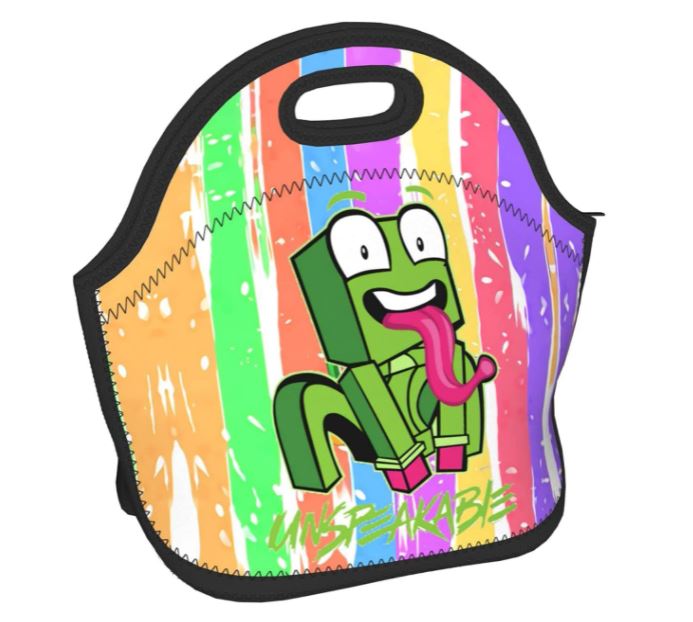 Boys and girls, alike, enjoy fun notecards – you can get special ones they can send to their friends (yay for practicing reading and writing skills!) or pick up upcoming birthday party invites.
There are tons of possibilities with this one.
This likely appeals to girls more often than boys, but it's a very practical (and fun) way to keep play jewelry off the floor or keep real jewelry safe.
This is a classic gift that will stick around for many years.
You can get a stand up plastic goal that's great for toddlers or go for the over-the-door rim and let preteens and teens go wild shooting hoops.
It's a great way to help kids work through emotions, develop skills and get some exercise!
My kids don't wear watches, but they are each getting one this year!
We are getting to the point where they constantly ask what time it is or need to do something at a certain time, so they are getting watches to help them keep track of time. 😊
If you want a kid's watch with GPS and call functions check out this one.
My son is begging for this step tracking watch.
I think it's too cute that he wants this so I think this is the gift we're most likely to get this year.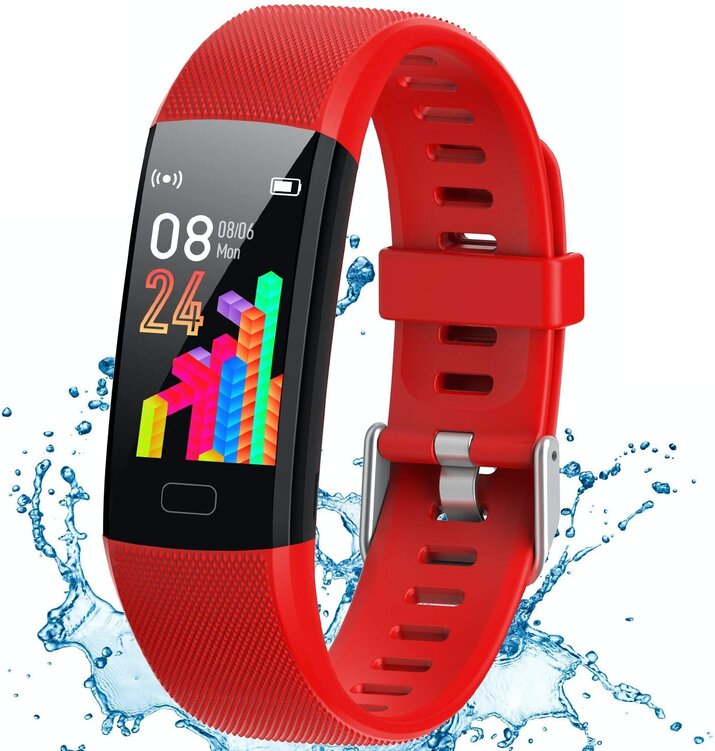 24. Special occasion outfit (Easter, Christmas, Family Disney shirt)
Have a family trip (to somewhere huge like Disney) coming up?
Make special family t-shirts and give them out as holiday gifts this year. Or purchase a special occasion outfit for Idea #1 or another special occasion and give it to them.
You can customize these shirts with an image or message specific to your event.
Start teaching kids the necessary (and often overlooked) skill of saving money by giving them a piggy bank.
Let them start off with saving some special coins that they don't see every day. Did you know you can get $2 bills at the bank?!
I love this little kid's ATM machine.
Not only does it count their money, but it also allows them to "feel the burn" when the need to take money out for spending.
26. Movie Tickets
Is there a movie your family has been wanting to see? Get movie tickets and go see that movie on the big screen while you munch on some popcorn!
We don't do it often at all, but my kids LOVE going to the movies!
Did you know you can buy movie ticket vouchers on Amazon now!!
Talk about an easy way to send a present.
I love this because having a journal or a diary is a great way to work on reading and writing skills at the same time as working on processing emotions and storytelling.
There are so many options available, so you are can be sure you find one they love.
Another option is a dragon diary. My youngest nephew is obsessed with How To Train Your Dragon and bought himself a dragon journal this past summer so he could track the dragons he liked and make up new ones! It was a great way to spark creativity and even had the added benefit of helping with his spelling.
Add in some STEM learning with fun science experiments!
With kits covering so many different types of experiments, you can find one that interests your child.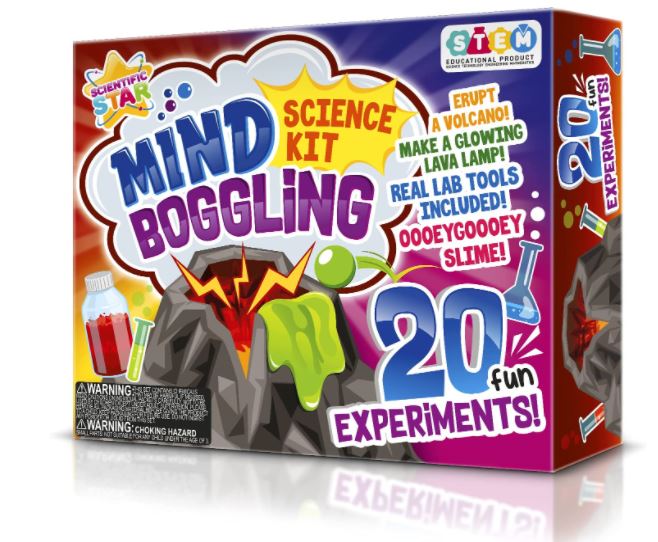 How about some cute Christmas or holiday PJs? Or maybe your child's favorite character?
This is a simple, fun gift that kids go crazy for!
And just imagine how cute they will look running around in these.
30. Magazine subscription
We have done this for years, and I'm already searching for this year's magazines.
My kids love getting a piece of mail with their name on it, and I love that they get something once a month that keeps them entertained, reading, and learning!
Ideas of magazines that we have loved include National Geographic Kids, Ask, Highlights, Ranger Rick.
I love this one! Kids love to express themselves and fun socks are a great way to do that!
This has become a tradition in our home. Sock stocking stuffers are a staple at Christmas.
Who doesn't like having something with their own name on it?
Encourage your kids to write notes to people on their very own personalized stationary!
33. Membership to a favorite location (zoo, museum, children's museum, etc)
Is there somewhere you go on a regular basis that you could buy a membership for?
We get our kids memberships to the museum and go check out the new exhibits when they come out. It's a terrific activity for bad weather or cold days and creates fun memories!
BONUS>> Many of the museums participate in a sharing membership where belonging to one gets you free or reduced access to hundreds of other ones.
We found this out when we joined our local Life and Science chapter, they have over 250 associated museums around the world we can go to for free!!
Does your child love to draw or color?
Get them an art supply kit and watch their creativity flourish!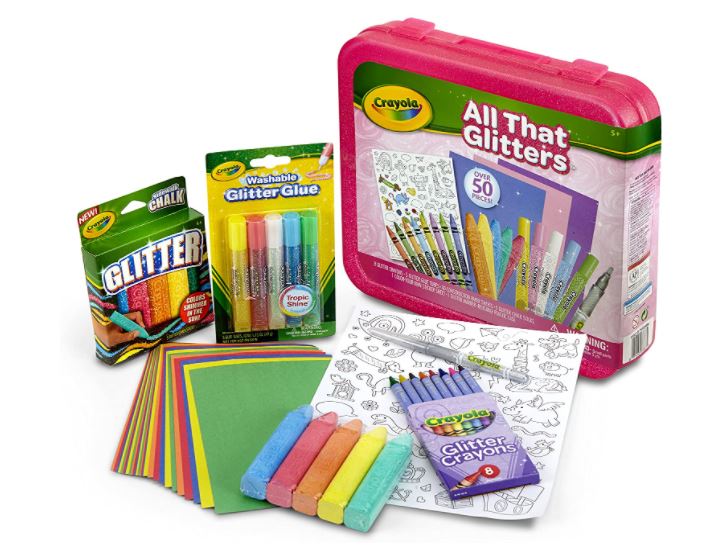 A small art activity table or storage cart would come in handy as well to keep all the supplies in order.
35.Voucher for a one-on-one outing of their choice
This is one of my personal favorite non-toy gift ideas for kids!
My kids thrive on having one-on-one time with a parent. Give them a voucher to pick an activity for a one-on-one outing with Mom or Dad (or one of each!).
Whether it's for camping out at home or out in the woods, kids LOVE "camping out" and sleeping in sleeping bags.
Maybe it's a calendar with kittens on it or a homemade calendar with family photos, just pick something that's meaningful for your child and go with it.
This non-toy Christmas gift idea can be especially beneficial for kids in the 6-9 year-old range who are starting to develop a sense of longer time periods and want to see how long it is until it's someone's birthday or you leave for that special vacation.
This is a good activity to do as part of the gift. Going on a special trip to the mall or a book store to find the perfect calendar can be a lot of fun and good bonding time.
See the world through your kids' eyes and watch them thrill in discovery with a camera of their own! Throw in some editing software and they could have the start of a love of photography that they can grow into a business one day.
Such a classic! This was one of my favorite things as a kid.
You can now even get one that hides your kids' toys.
And don't forget the refills. Those bags need to be fluffed up every once in a while.
40. Something for their room
Do they need a lamp, alarm clock, or shelf (for books or LEGO creations)?
Perhaps an organizing caddy to help keep their art or hobby supplies under control.
When I was a kid walkie talkies were the absolute best gifts.
My sister and brother would use them to hide in the woods and pretend we were on missions.
They're also a great idea for in home play on those gloomy rainy days.
42. Sports Balls
Whether your child loves Basketball, football, soccer, or another sport, give them the practical gift of their own ball to play with.
My kids just love their Echo Dot. We have Amazon Music, so they can play their favorite playlists and also do things like set an alarm.
It's not an expensive piece of technology, but something they will use every day. My nephew uses his to set his own morning alarm and listen to books and music before bedtime.
I'm just in LOVE with this plum colored Echo Dot!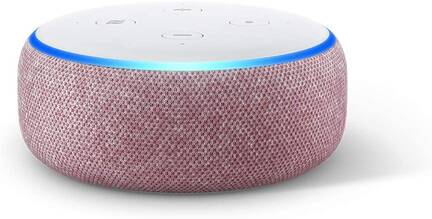 If they plan on using them inside the house you may want to gift a softer version of the balls, like a foam one instead of rubber.
NEED MORE IDEAS? KEEP READING!
It just occurred to me that non "toy" gift ideas for kids that encourage them to get exercise are a great alternative as well!
I love giving my kids things to help them stay healthy and active! In fact, I have a whole new post all about great gifts for outdoorsy kids >>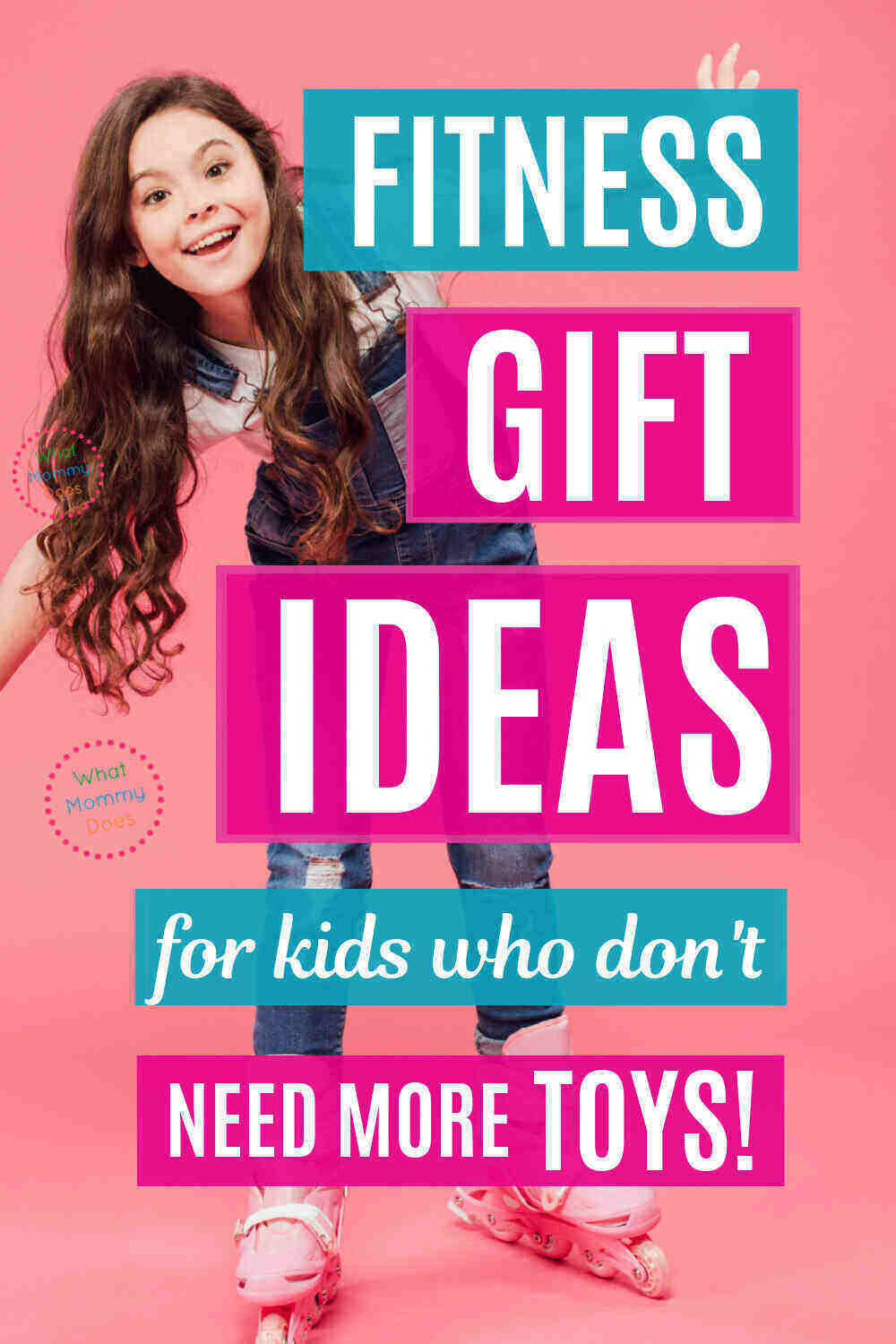 8 FITNESS BASED CHRISTMAS GIFT IDEAS FOR KIDS
Here are some things my kids have LOVED over the years that would make amazing "fitness-based gifts":
Encourage your toddlers to get outside and get fresh air while also teaching them pedaling and balance skills to help them learn to ride a bike!
Maybe your kids prefer to stand up rather than sit down…get them a scooter and watch them hit the road!
It's party time! Bring their friends over and watch them play for hours with this super fun rope swing.
Give them a jump rope then YouTube some tricks they can practice and learn how to do. Then just watch the exercise happen!
5. Hula Hoop
(this one breaks down for travel!)
I don't think it gets any more "classic" than a hula hoop, and for good reason. It's super fun for kids and adults too! Make it a contest to see who can hula longer.
6. Rollerblades
(adjustable like this one, or not)
A great form of exercise, not to mention tons of fun!
Tennis is a terrific exercise, and a fun + cheap activity that friends can enjoy together or the entire family can do as a group. This is my go-to gift for any kid who has too many toys already.
Tennis is an activity that gets them out of the house and playing with others.
When my kids were toddlers and slightly older, they used this toy every. day. I am not kidding!
When they were really small, we kept this in an enclosed space (fenced porch or inside the garage.
Then they got to the point where they would do this up and down the driveway and down the sidewalk. Our Plasma Car provided HOURS of fun on a regular basis!
P.S. These are all eco-friendly!! They are kids powered, not battery powered.
There you go! I hope this list of 48 fun and practical non-toy Christmas gift ideas gives you some ideas for great non-traditional Christmas presents for kids this year!
Try any of these ideas out this Christmas to give a gift that is special but doesn't involve toys. They will love the experience.
Do you have any ideas for Christmas presents that are NOT toys to add to this list?
How Many Toys Should a Child Have?
I've been thinking about this for a while.
I find that once we decluttered many of the toys in our home and stopped buying so many toys as gifts, my kids just got used to having fewer toys.
I can honestly say that they have fewer than 10 toys each.
Most of those toys are interest-based. Meaning, my oldest has more electronics. My youngest daughter has more craft items. And my son basically has a lot of Nerf guns and drone type toys.
We now keep almost all of our toys (which is not a huge stash) in bins in the playroom and the rest are in each child's room. Whenever we feel like their rooms or the playroom are getting cluttered, we donate a few toys.
A smaller number of toys is infinitely easier to maintain than a huge bin of toys with little pieces everywhere.
In general, toys with little pieces cause me the most grief, so we tend to limit that type of toy.
My daughter has Legos that we keep in a single container, and my son has lots of Nerf darts that we also keep all together in his room.
If you can limit the total number of toys AND limit the toys that have tons of pieces, I find that you'll have an overall sense of control on your toy situation.
I hope this helps!
More Gift Ideas from WhatMommyDoes
Latest posts by Lena Gott
(see all)