Welcome, friends! I am so glad you are here. My name is Lena and this is my blog.
I am truly excited to unveil something new for you today – I've been planning this for quite some time and it's finally ready…..it's my collection of Bible verse coloring pages!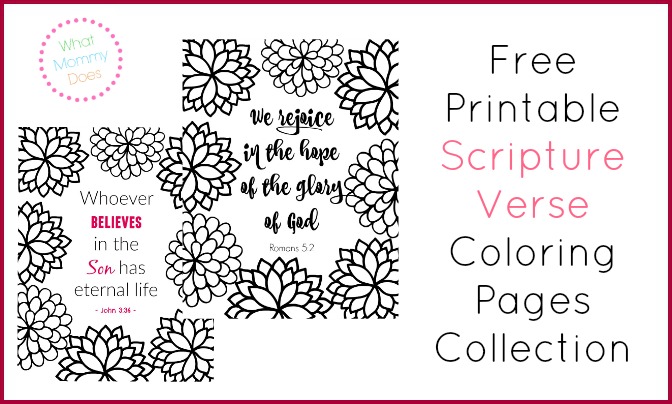 I've been publishing separate coloring pages all over my blog for the past year, but I didn't have a central location to contain them until now.
Today is Easter Sunday, and I felt led to publish this collection on this day. I believe my blog should be a place for inspiration and uplifting motivation, and these scripture verse coloring sheets fit right into that theme!
I have no greater wish than for you to use these coloring pages in your own home and share them with your friends and family.
These coloring sheets are 100% free to download for personal or church use.
You may use them for yourself OR for your youth group or a church event. No need to ask for permission to print out tons of copies for a church event. They're yours to use as you'd like as long it's not for RESELLING.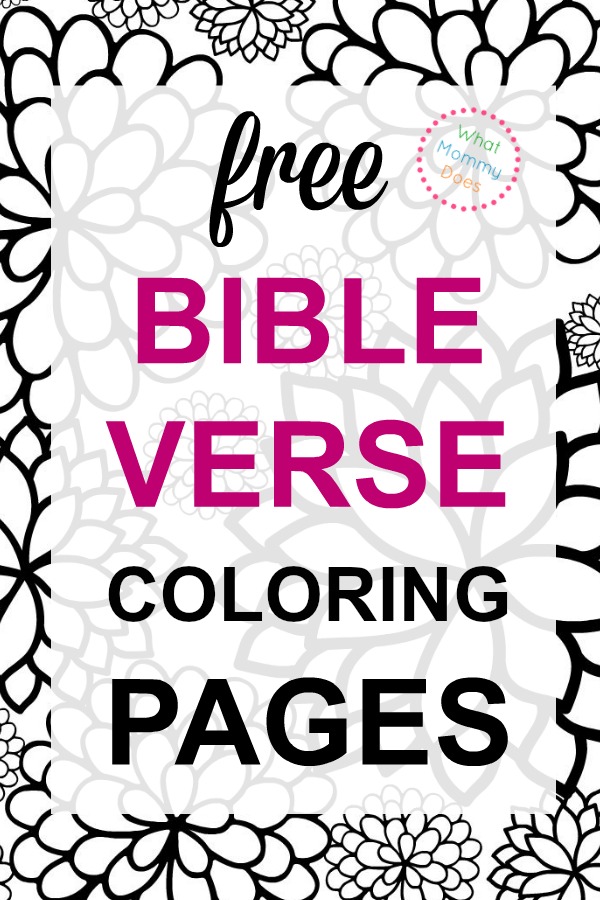 Bursting Blossoms Scripture Verse Coloring Pages
These are the first kinds of coloring pages I ever created with Bible verses in them – the bursting blossoms series. I plan on creating a few more, then moving on to other designs. I just can't get enough of this flower pattern!
I've learned that some people are using these as Bible study binder cover sheets while others are using them with stroke patients to encourage hand dexterity.
Whatever you use them for, I hope you are able to color them while you reflect on the words of the Bible.
To access each coloring page, click on the image below to be taken to a separate page where you can download each one (instructions for doing so will be directly above each coloring page once you get to the download page).
---
So many people have asked what colored pencils, etc. to use on these coloring pages. I investigated and this is what my visitors are telling me THEY purchased via Amazon for themselves! I'll make sure to add to this list as I find more gems. For now, these are the biggest sellers.
Loading InLinkz ...
---
Now no to the main feature! I hope you love these Christian coloring pages as much as I do. 🙂
If you are like me, you probably like listening to your favorite worship songs while you color these or during Bible study.
Here's one of my very favorite songs by Kari Jobe – Revelation Song. Enjoy! 🙂
Inspirational Coloring Pages
Some of my coloring pages are simply inspirational quotes, not necessarily cited Bible verses. These are the ones that fit that bill.
You may download these on a separate page by clicking on the image of the coloring sheet you want.
Other Bible Verse Coloring Pages
So many people come to my blog looking for coloring pages for Bible verses that I have not created yet. So I found a few options in case you would like to color these instead!
Related Posts
Latest posts by Lena Gott
(see all)