I know sometimes it's hard to tell the difference between a good blogging opportunity and a waste of time. There are so many directions to go as a blogger, and if you're like me, there are only so many hours you can devote to blogging in a week after taking care of your kids.
This is a list of my very favorite blogging resources – advertising companies, sponsored post agencies, hardware, ebooks & courses, etc so you can grow your blog the right way.
Let's get started!
Freebies for Bloggers
I've compiled a list of some of my favorite blogging freebies from around the web into a single post >> 12+ Free Blogging Resources (Checklists, Guides & Courses!)
Feel free to grab any and all of them but make sure to also keep reading because this post is FULL of amazing things you'll want to know about!
Feature #1: Making Sense of Affiliate Marketing
Recently, I have spent a lot of time working on my affiliate marketing skills and mailing list game. I am finding that I can earn around the same amount on half the traffic when I do this! My mailing list and affiliate marketing efforts have been a real game changer for my blogging life. I am working about half as much for the same results, and I couldn't be happier!
The course that has made the biggest difference for me in understanding affiliate marketing is Making Sense of Affiliate Marketing by Michelle Shroeder-Gardner of MakingSenseofCents.com. I wrote a complete separate post explaining what I'm learning in this course and also announced my goal to DOUBLE MY AVERAGE MONTHLY INCOME to $16,000 by summer 2017 (here's a link to that post). I think it can be done with the tactics I'm learning in this course! I hope you join me…the best part of the course is access to the private Facebook group where you get to ask some really big bloggers very specific questions and get feedback on your own affiliate marketing efforts. In my opinion, the private Facebook group for Making Sense of Affiliate Marketing is worth the price of the course and then some!
How to Get More Visitors to Your Blog
I am most excited about sharing this resource because it is my very own! I spent all of 2015 working on my blog growth strategies, and I am happy to say that I took my blog from 17,000 monthly page views to over 350,000! In fact, for the past three months ending February 2015, I have maintained between 400-435K page views per month.
I am the queen of testing out new things (blog post formats, promotion strategies, etc), and making dumb mistakes. Most of what I try doesn't work out spectacularly, but every once in a while I'll hit upon something truly great. I put 17 of my top recommendations from the past year in this ebook. You can read more about my journey and grab your copy here: How I Grew My Blog from 17K to 350K Monthly Visitors in 9 Months
The best part about this is I set up an affiliate program for my ebook so you can get 40% commission for every sale you refer. I am actively helping my affiliates promote their reviews of my ebook and am proud to say that in 2 month's time I have paid out nearly $800 in affiliate commissions already! I hope you decide to join my team…just make sure I know about your review when it goes live! 🙂
Recommended Ad Network (10% Bonus Available)
1. Media.net For several years I used Google AdSense exclusively for the ads on my site. I was happy with them, but one day I decided to try out Media.net for size. It's Yahoo!'s advertising program. I put their ads in less prominent spots on my blog (lower on the blog page) to give them a shot because I wasn't sure how they would perform. Well, I was completely blown away by the results! My inconspicuous Media.net ads started earning the SAME as my prominently placed AdSense ads. Then at the prompting of a fellow blogger who had seen great success switching completely to Media.net, I decided to test them out in every major ad spot on my blog. At this point, I was still skeptical because I had been such a loyal AdSense blogger from the beginning, but I was hopeful. Let me tell you – my advertising income nearly DOUBLED overnight! Whereas I used to get around $5-6 per thousand impressions, I started getting $8-10 per thousand. If you're not familiar with contextual advertising, that is an AMAZING rate.
Now I have completely switched out my prominent ad slots to Media.net and am extremely happy with them. I am working with them right now to spread the word and actually secured a pretty sweet deal for us. They are letting me give any publishers (aka bloggers) I refer a 10% bonus on their earnings for the first 3 months.
Sign up here to activate your BONUS 10% on your Media.net earnings for 3 months from your date of sign-up. Then make sure to come back and let me know how you like the network's performance on your blog.
Important: After you sign up, I am happy to help you figure out where to place the ads on your blog for maximum revenue. I've tested quite a few layouts and can give you some tips. Not only do I care about helping other bloggers succeed, they give me a bonus on your earnings, so I have a vested interest in your success! 🙂 So if you sign up using my referral link, shoot me an email at lena <at> whatmommydoes.com so we can work together; otherwise, I won't know because Media.net doesn't tell me who signed up under me, only how many people did so.
Update 11.5.15: You all know I love Media.net. They give you an account representative who will work side-by-side with you to place ads on your site and optimize them. I want to give you an illustration of just how cool this is. This week I started seeing a negative trend in my ad revenue. Where, before, my revenue always trended right along with traffic, I started seeing a negative correlation (see below).
Traffic = Peach / Revenue = Blue….see the trend change around Oct. 30th? Not cool!
And what do ya' know? Within a week of this happening, I got an email from my ad representative asking to jump on a call with me. We just talked, and he said he had noticed the dip in cost per thousand and had his optimization team on the issue already! Talk about amazing!
Recommended Blogging Networks
List updated as of July 2016
1. IZEA – IZEA has one of the simplest platforms to use and is one of my most consistent sponsored post networks. It's a publicly traded company whose business is connecting companies with bloggers. My favorite thing about IZEA is that it only shows you opportunities you qualify for. This is big for me! Other networks will send mass emails to tons of bloggers, and you'll apply only to never get any opps because bloggers with quadruple your page views also applied. IZEA shows you exactly what you're qualified for, so you're pre-qualified for every opportunity you apply for. They keep track of your traffic analytics and social media followers once you have all those accounts linked, so you don't have to enter that info every single time like you do for other networks. I make anywhere from $200-$400 per month with IZEA and have been earning with them since I was at about 12,000 page views per month, so you don't have to be a big blogger to start earning with them. I can't say enough aboutt them! Sign up for IZEA here.
2. CleverGirls – CleverGirls was a slow starting platform for me but it is quickly becoming my favorite! Last month I made $150 through CleverGirls and this month I am on track to make $225 with another $675 lined up already for next month (they book their campaigns well ahead of time, giving you time to work on your posts and fit them into your schedule). <<== I LOVE THAT! I once heard that CleverGirls only accepts bloggers with over 100k monthly page views. THIS IS NOT TRUE. I started getting campaigns at around 40k page views and at 70k they started coming in steadily. I am so glad I applied anyway on a whim a few months ago!
3. TapInfluence – I was signed up with TapInfluence around the 15,000 unique monthly views mark, but I didn't start receiving invites with them for the longest time. Now that I have started receiving invitations to sponsored campaigns, I feel like I can recommend them! TapInfluence is a little different than the other platforms. Whereas most blogging agencies (I think that's what you call them?) allow you to apply directly for a variety of sponsored campaigns, you don't get to do that on TapInfluence. Instead you link up your analytics with them then wait for them to send you an invitation. In my case, it took about 6 months. But I was pre-vetted for the posts they offered me so it was up to me to accept or decline the invitations. Kinda a nice twist, although I would prefer being able to apply for more opps because I have a pretty good track record of convincing brands I'm worth their time.
4. Massive Sway (The SITS Girls) – Massive Sway wasn't even on my radar earlier this year because even though I was signed up with them and applied for opportunities, I never seemed to win anything. Then sometime this summer, when my page views starting approaching the 100K mark in June and exceeded 200K in August, I was able to win sponsored posts with them. I noticed across the board that 100K was a turning point for me, so I wonder if that was their minimum all along? Since then I was able to do $2,500 worth of sponsored work with Massive Sway through the end of the year, so I now (obviously) highly recommend them to other bloggers! 🙂 They are actually one of the easiest to work with. Mainly because their instructions are SOOO detailed that there is never any reason for me to go back to seek clarification. I have experienced a few hiccups with brands not getting their assets (i.e. pictures, links they want me to use) to me in time to complete a campaign, so I've had to push out the deadlines a bit, but overall their process is great. I chalk the delays up to the fact that they work with some really big brands. Big companies have a tendency to move slowly. 😉
Premium Plugins & Subscriptions
I am all about working smarter and faster….partly because I'm actually lazy and partly because I am short on time!
1. PicMonkey – I could NOT create a single good image for my blog without PicMonkey. It's crazy easy to use! I almost feel like I'm cheating! I tried using Canva many times, but I swear it's not Lena-friendly, so I've finally decided that PicMonkey is where I'll stay! I pay for the premium Royale account, which unlocks all of the special fonts and overlays and costs $4.99 a month or $33 a year. Honestly, I'd pay double that, but don't tell them that! LOL
2. Leadpages – I shopped around for nearly a year for a beautiful landing page solution, pop-up subscribe boxes, and a webinar player….until I finally realized that LeadPages could do all three! I even created this page with a simple template. 🙂 It's so easy to use and I anticipate it paying for itself many times over very soon!
3. Servously Webhosting – WhatMommyDoes was hosted by Dreamhost for many years (and still have two sites hosted there) and I'm currently starting a new site with Bluehost, but WhatMommyDoes is now run on Servously. I switched to Servously when my daily page views hit about 600 per day. I noticed my site was slowing down and my page views never seemed to go any higher than the 600-range per day for a few weeks….many of my blogger friends said it was possibly my hosting plan so I did some research and found out that some of my favorite friends use Servously. I love a personal recommendation, so I took the plunge and have been so happy with my decision! My blog loads faster now, and best of all, I have access to a private Facebook support forum full of all Servously clients. Whenever we have an issue with our blogs, we collaborate together to figure out the issue. It's been the best resource! And I just love Shauna, the owner of Servously. I know I vouch for everyone when I say I feel like she truly cares about me & my blog. While I have always had good experiences with Dreamhost and Bluehost, they are much larger companies and don't have a personal touch like Servously does. COST: I believe Servously hosting plans start at $25 per month up to 100k-ish monthly page views. Once I hit the 125k mark, I switched to the next step up which is $45 per month. But that should cover me until I hit 2 million…I think I'll be on this plan for a while!
4. Aweber – coming soon
5. Theia Post Slider – I wrote about my use of this slider in this post about increasing page views. I love this because it allows me to offer my readers a varied experience. Sometimes you just want to visit a blog and do some mindless scrolling….this plugin allows you to create beautiful slideshows for your visitors! I use it sparingly because I don't want to artificially inflate my page views but it's just so much fun!
6. Tailwind – I've been using Tailwind ever since it was recommended to me in Pinning Perfect (see below), and I absolutely think it's worth its weight in gold! It's an intuitive program to use. What it does is release you from the need to constantly be on Pinterest to grow your following.
I use it in the simplest but most effective way I can think of. I connected Tailwind to my Pinterest account, so when I'm logged into Pinterest, I can simply click on a pin and then the Tailwind SCHEDULE button appears right next to the red pin button. When you click on the Schedule button, you can choose to repin it to one, two, or ten boards, and space those pins out however you'd like – either at intervals you pre-select in Tailwind or starting 7 days from now and then once per week for 7 weeks to 7 different boards. I know it sounds confusing in words, but I promise it's not confusing at all once you use it a couple times! You have virtually limitless control over how and when you pin, and you don't even have to be logged on to your phone or computer to do it. Schedule it out in one shot, and let Tailwind do all the work!
Here's a look at what the Tailwindapp.com dashboard looks like:
You can see on the right where I have a handful of pins scheduled out for the coming week. Those times that you see in each square are times that Tailwind suggested to me as "optimal" times to pin when my target audience is most engaged (another awesome feature!). I reviewed their suggested time slots, and selected the ones I wanted. So when I schedule a pin now and don't select a specific time I want to pin it, Tailwind will choose the next available pre-designated time slot. It's so easy – I can't even.
Then on the let side of this screen, you see each individual scheduled pin that appears on the left. Here is where you can change up the exact time or the board you have it scheduled to. I rarely fool with this because I just make my choices once and roll with it, but if you ever make a mistake or change your mind, this is where you can easily change your mind or simply delete the pin altogether. ALSO, a really neat feature is that you can drag and drop those square images on the right to change up the order of your pins. Really handy if you need to do some reshuffling.
You might notice that I have fewer than 30 available slots per day….that's because I used to pin way more than that unnecessarily and learned better in Pinning Perfect! (see below)
7. SendOwl – SendOwl is what I use to sell my ebook and it includes an affiliate program that's crazy easy to manage. It has hiccups every once in a while, but so far it's way worth it based on cost and ease of use. I would recommend it for your first product, especially if you don't want a huge headache in setting it up for sale.
8. Animoto – This is the social media video creation tool I highly recommend. We all know that video is important in the blogging world these days. Many people would rather catch a short video on something rather than read a 1,000 word blog post. You can use this handy tool to create videos based on your popular blog posts to drive more traffic and engagement. You can see a video I created with Animoto for Facebook here >> Make a Money Notepad
Ebooks & Courses I Would Totally Read/Take Again!
I am complete nerd at heart (hello former tax accounting life!), and I am a lifelong learner. Blogging is no exception. I try to take courses and read ebooks on blogging topics whenever I find myself in need of motivation, guidance, or help learning a new blogging skill. In the past year, I've come across two blogging resources that I can honestly say every single blogger could benefit from.
1. Building a Framework by Abby Lawson of Just a Girl and Her Blog – I read Building a Framework when I got back into blogging seriously at the end of last year. I had taken an almost 3 year break and didn't recognize hardly anything in the blogging world – even Pinterest had really just taken off during my off time! I was so clueless and felt like I didn't know where to begin rebuilding my brand. This ebook definitely helped me find my way. It's full of advice and lessons Abby learned in her first year of blogging. How she took a blog she started on a whim and made it into a real source of side income (and now full-time income) for her family. I learned specific tips for making my blog awesome, but most importantly for me, I was super motivated to dedicate myself to achieving my dreams. Since reading this book, I went from $100 per month in blogging income to $2000 last month. This book definitely played a role in helping me realize I had what it takes to create my own destiny. Now, not only can you still purchase just the ebook, but Abby just made a huge Second Edition update. The updated version is reasonably price and includes interviews from tons of my favorite bloggers like Amy Lynn Andrews, Mandy Rose (from House of Rose), and many other successful bloggers. I haven't gone through the updated course yet (but I plan to first chance I get!), but I am super excited mostly for the interviews plus this:
This variety of blogging tips and tricks is worth its weight in gold! Even though I currently make a good income from my blog, I still have no clue what I'm doing with Facebook Insights, editing photos in Photoshop, basic mailing list technical knowledge, or even what the heck Facebook Open Graph even is! And I'm excited to learn what Abby has to say on every single one of these items because I trust her – that's the main thing about Abby – her writing style and down-to-earth advice will immediately give you a sense of "I can do this!" You will definitely walk away from this course knowing so much more than you did before and with motivation to start improving your blog immediately. It's a good course for beginning, medium, AND advanced bloggers. See the different packages for Building a Framework here.
2. Pinning Perfect – When I took Pinning Perfect course through Blog Clarity, to say I was floundering with Pinterest at the time would be a major understatement! I was participating in multiple reciprocation threads each day, creating pins at various sizes, pinning multiple times each day whenever I could….basically I was spending a TON of time on Pinterest "strategies" I cobbled together from various pieces of advice I received from other bloggers, but I wasn't seeing the flocks and flocks of Pinterest visitors I expected from this output of energy. The Pinning Perfect instructor, Anna Luther of My Life and Kids, calmed my frantic Pinterest strategy and gave me a whole new set of Pinterest goals to focus on. None of which included being a pinning maniac like I had been! LOL I now have a concrete Pinterest strategy in place and am actually seeing a lot more Pinterest traffic now compared with before. It is definitely working! Pinning Perfect is a self-paced online course. If you were to take it from end to end, I'd say it's a daily commitment for two weeks if you worked on it a couple hours a day. But after those 5-10 hours of work, you'll be so much farther ahead on your Pinterest strategy, it won't even be funny! >> Click here to sign up for Pinning Perfect.
---
Related Posts
How to Start a Blog the Right Way – the platform and webhosting you should be using.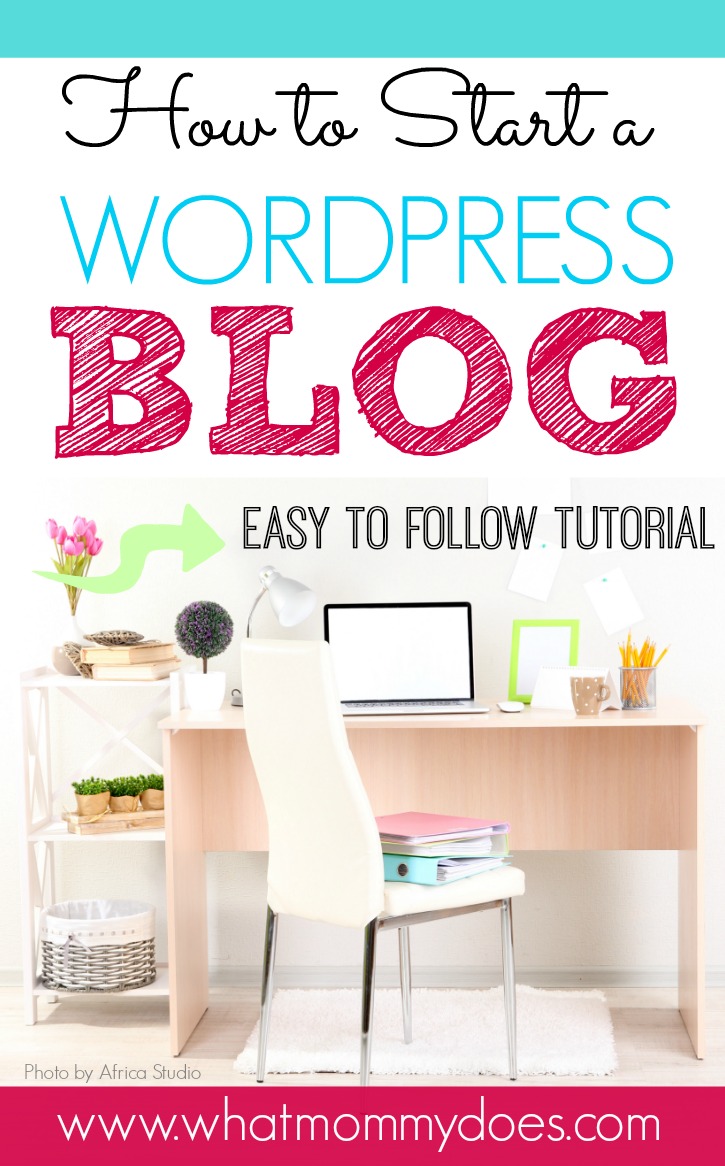 SaveSaveSaveSave
SaveSave
Latest posts by Lena Gott
(see all)