Today I have something lovely to share with you – a free printable Bible verse coloring page of Psalm 136:26!
I just LOVE meditating on the Lord's word and I find that I can concentrate best when I have something to write on.
Sometimes I even create my OWN coloring pages during sermons to help cement the main concept of what's being said. It's just something I've always done, so I am happy to share this with you!
Easy Bible Verse Coloring Page for Kids & Adults
I think this is a really easy coloring sheet for most because the words are very large.
They are great for kids in Sunday school or even Bible study and I think it is also appropriate for older adults.
There isn't a ton of hand dexterity involved, except the stay inside the lines.
I personally think that anytime you can focus on a statement from the Bible in quiet time….while journaling….or reflecting on certain passages, you can understand more of God's message.
I hope you enjoy this coloring page as much as I do!
Download the Free Bible Verse Coloring Sheet Below
To print out this coloring sheet, simply click on the link below. You will be able to download the PDF from a website called Dropbox.
Download the Easy Scripture Coloring Page
(This image prints on a full size sheet of paper.)
This coloring page is based on Psalm 136:26.
The full verse says "Give thanks to the God of heaven, for his steadfast love endures forever." This is from the English Standard Version (ESV) of the Bible.
For the sake of making this a simpler coloring page, I shorted it to His Steadfast Love Endures Forever. 🙂
More Faithful Coloring Pages with Bible Verses
I have a few more Bible verses you can color and also a couple that are simple "faith" based and not actual Bible verses.
Here is a direct link to a couple of my favorite pretty floral Christian faith coloring pages:
And here is a link to the entire set >> Scripture Verse Coloring Pages Collection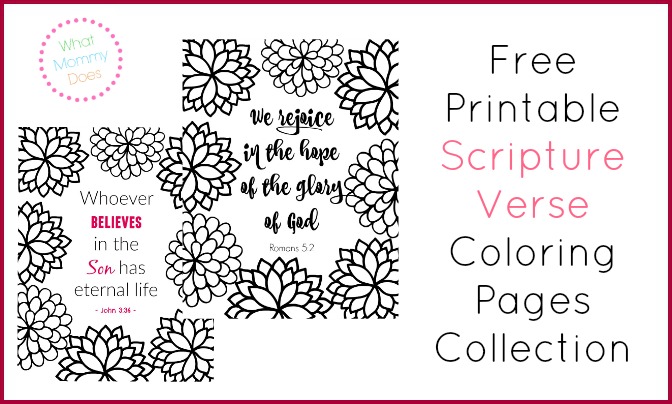 Latest posts by Lena Gott
(see all)