I just love getting into the Christmas spirit.
Our kids love Christmas, learning about Jesus, and of course, getting a visit from Santa Claus!
My oldest is almost old enough to find out the truth…I'm sure we only have another year or two before the magic is over for her, so while it lasts, I'm hanging on to it!
If you have little ones who believe in Santa Claus, you'll need this printable.
Print it out, have them fill it in, and mail it to Santa according to these directions. They'll love it!
Free Printable Christmas Wish List ~ Letter to Santa Template
This letter prints out on a full size sheet of 8.5 x 11 paper. It's available for FREE to anyone who is a subscriber to the WhatMommyDoes Free Printables Database.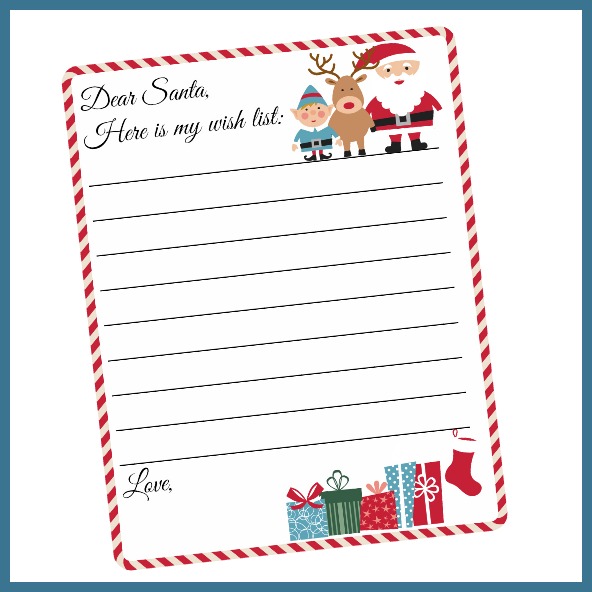 Other Christmas Posts You Might Like
Latest posts by Lena Gott
(see all)