Today I started playing around with some geometric patterns on my computer, and I ended up making this lovely detailed star coloring page almost by accident! Sometimes when I don't feel like writing about something serious like budgeting or weight loss, I'll do this and then post that on my blog instead! I think designing coloring pages is the most relaxing thing in the world. 🙂 I design them, then my friends and kids color them. LOL
If you would like this coloring page for yourself, you can download it below. Enjoy! Make sure to look below for links to more adult coloring pages to download as well.
Before you download this coloring page, I was wondering if you could do me a favor? Would you share this post on Facebook using the blue Facebook button above? It would make my day to know lots of people coloring my creations!
Relaxing Adult Coloring Page: Detailed Star Pattern
To download this coloring sheet, click on the image below to access the PDF. It will print it out on a full size sheet of printer paper.
Free Printable Star Pattern Coloring Sheet
More Coloring Page Goodness!
Free Printable Flower & Animal Coloring Pages for Grown Ups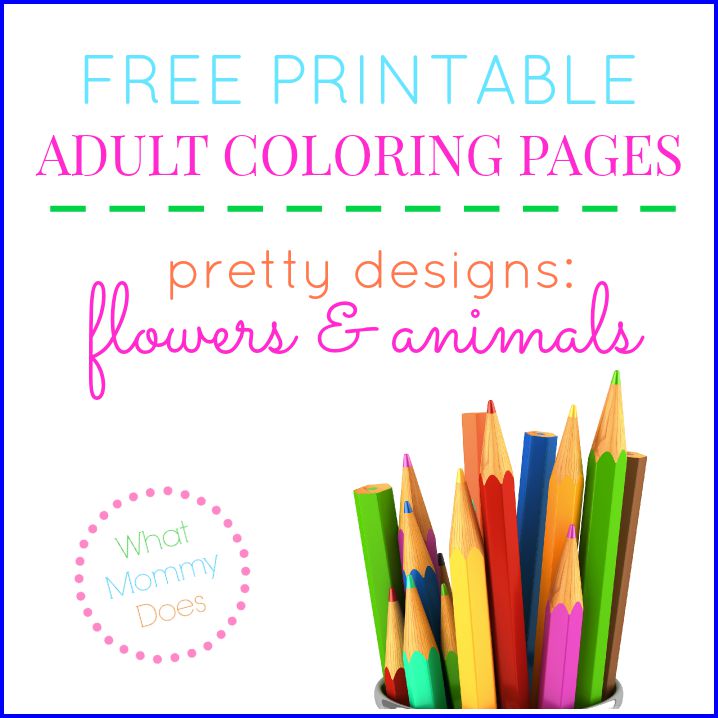 I'm a CPA turned SAHM of 3 little ones ages 4, 6, and 9. I'm a mommy by day, blogger by night. Join me as I write about fun kids activities, family finances, and losing 50 lbs after baby #3.
Latest posts by Lena Gott (see all)