Welcome to the printable coloring pages section of WhatMommyDoes!
I just designed this set of cute I LOVE YOU MOM / MOMMY COLORING PAGES!
These are great for saying Happy Birthday or for Mother's Day.
They're even great as Valentine's Day cards.
I figured I'd make both versions (mom and mommy) because my kids have called me both over the years.
Your mom is the BEST mom and these DIY homemade messages will show her how much you appreciate her.
---
If you need a gift to go with the message, these are really great:
---
Say Happy Birthday or Happy Mother's Day to Your Mom!
As a mom of three myself, I can tell you that I LOVE IT when my kids take time to make me a homemade birthday card.
I also love it when they take the time to personalize a handmade Mother's Day card.
And I even like getting notes that say "I LOVE YOU" just because.
It warms my heart and I'm sure it will warm your mom's heart as well! 🙂
You can download all of these coloring sheets below.
They all print out on full sheets of printer paper (8.5″ x 11″).
I hope you like them!
Free Printable "I LOVE YOU MOMMY!" Coloring Page with Flower Border
You can download this cute "I Love You Mommy" message PDF using the link below.
I think this is a great message to give your mom for a birthday OR Mother's Day.
It could even be a good Christmas card!
CLICK HERE TO DOWNLOAD THE "I LOVE YOU MOMMY" FLORAL COLORING PAGE >>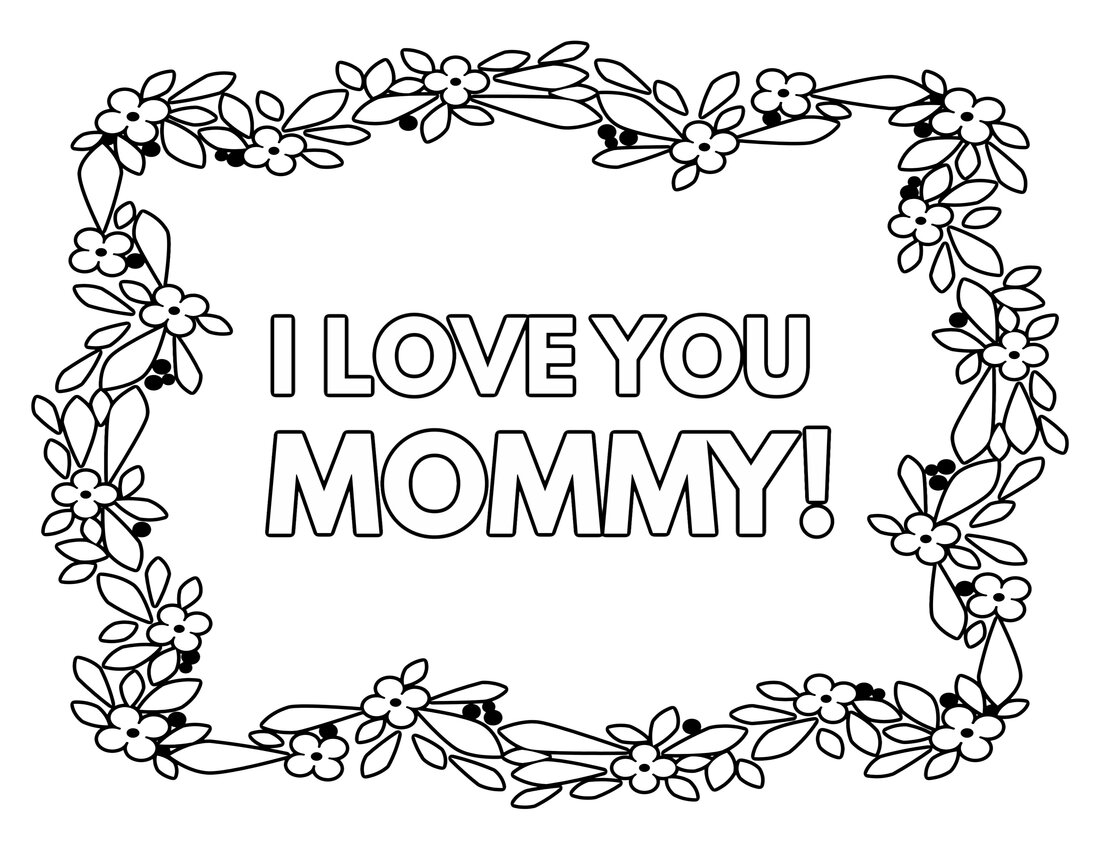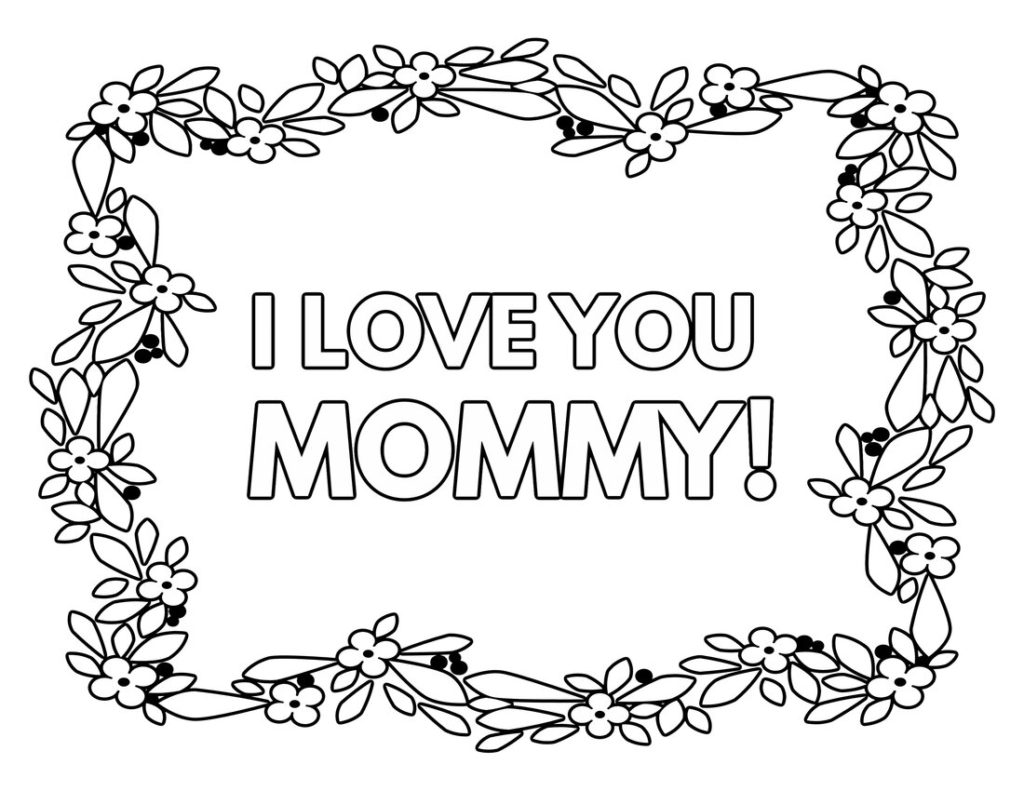 Double Lined Heart "I LOVE YOU, MOM!" Handmade Card Design
The second design is simpler pattern and easy for really little kids to color – it's a double heart with cursive words inside.
It's easy to color and would be cute for little kids or anyone who wants to add their own designs in and around the heart!
You can really customize this template for a unique DIY handmade card.
You can download this cute heart "I Love You" PDF by clicking the link below.
CLICK HERE TO DOWNLOAD THE FREE PRINTABLE "I LOVE YOU MOM" HEART >>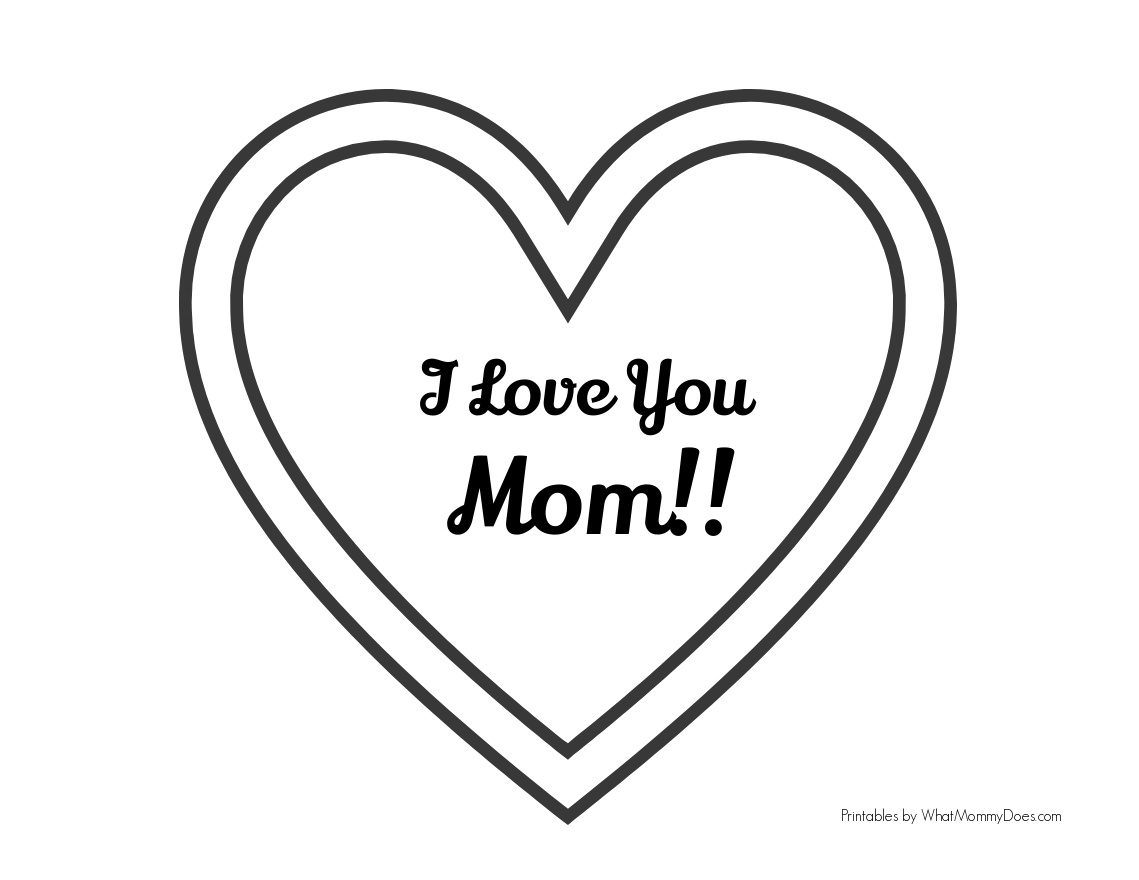 Pink "I Love You, Mom!" Text Only Coloring Page
I love this card the best because it's simple and pretty and is perfect for Valentine's Day, too!
I had to include this one because pink is one of my favorite colors. 🙂
Click on the link below to download the PDF file.
CLICK HERE TO DOWNLOAD THE "I LOVE YOU MOM" MESSAGE IN BOLD LETTERS >>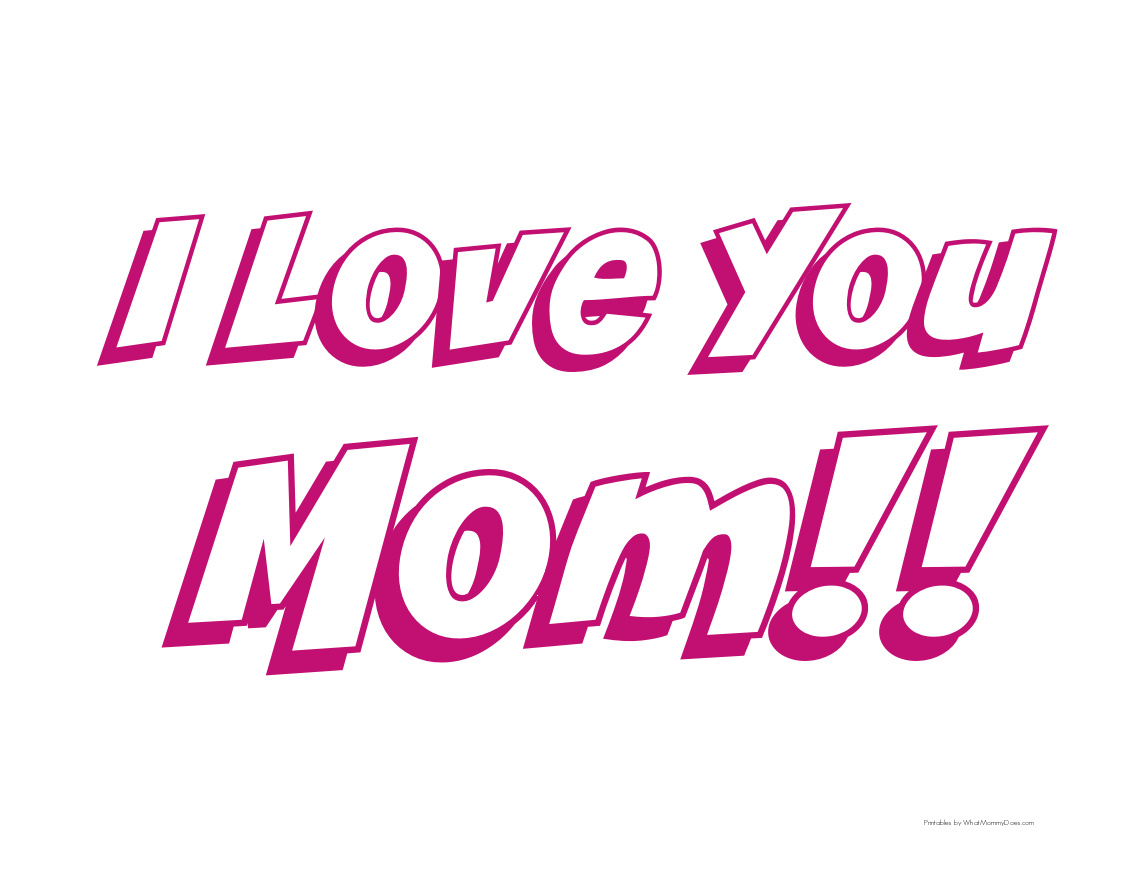 Lovely Gifts Any Mom Would Love to Receive
Other Coloring Pages You Might Like!
If you need other heart-based designs for Valentine's Day or another reason, I've got you covered!
The links below will take you to some of my other designs!
Latest posts by Lena Gott
(see all)