Let's be honest: it can be hard to know what gift to buy for a second baby.
This blog post is all about the best gifts for second babies (and their moms) because every baby (and every mom!) deserves to be celebrated!
When a friend is pregnant with their first child, it seems like the possibilities are endless when it comes to gifts.
Diapers, clothes, gadgets, and more are gifted with joy.
There are ample opportunities to celebrate both baby and the new mom at baby showers, while the second child (and third, etc) rarely gets a shower of their own.
The Best Gifts for a Second Baby
I firmly believe that every child deserves their own special celebration.
Even if you can't throw a full-on baby shower, you can absolutely give a sweet gift to show the mother you care.
So, here it is: 13+ best gifts for second babies and their moms. And, if you want to celebrate a third, fourth or more baby? These gifts work great for them too!
1) A Double Stroller
Depending on the age gap between the two children, a double stroller can be a godsend.
When I was a mom of just two, I personally loved my double stroller!
I didn't have to worry about walking with both kids by myself or pushing a stroller while trying to chase the other.
Some of the options out there are massive, but I am a fan of THIS double stroller.
It's lightweight enough to fold with one hand but sturdy enough to contain two kids. It's also small enough that I can bring it into restaurants and for quick walks around the park with ease.
2) Baby Carrier
Trust me on this…a second time mom needs a baby carrier.
While the baby's older sibling is out at the park or zooming around the backyard, mom can load the newborn into the carrier and join in the fun, hands-free!
I highly recommend looking for a baby carrier that can grow as the baby grows.
Here's one of my favorite ones that can accommodate infants and toddlers up to 75 pounds! >> All Seasons Baby Carrier
3) Freezer Meals
While many second time moms love to cook and whip up delicious & healthy meals for the family, we all know that there are some nights when mom just needs a break.
When those nights come around (and they will!), you can help her out immensely by stocking her freezer with meals that are ready to go!
There are so many different creative recipes out there that can easily be reheated. I usually like to gift 3-4 different meals so they have plenty of options.
Make sure to ask the family about any potential allergens or dietary preferences. I learned this the hard way after making a delicious cheesy vegetarian casserole for a friend, only to find out she was actually vegan, so she couldn't eat it!
Related Post >> Best Meal Train Ideas for Families (especially for right after the baby's born!)
4) Babysitting Help
When moms have baby number two, not only is she exhausted, but she's dealing with a heap of mom guilt too.
While the baby needs tending too, the first baby is often left to fend for themselves quite a bit more than he or she may be used to.
That's why offering to babysit the older sibling is a great gift that any mom will absolutely love!
Not only does this ease a bit of that mom guilt as she knows the older child is busy having fun with you, but it will allow her to focus on her new little one, distraction-free.
Even better? Your presence may even allow for time to take a shower and catch up on some much-needed sleep herself.
If you are feeling up for the challenge, you can also offer to babysit both children and give mom a few hours to herself or act as a great way for a date night so the new parents to reconnect and relax a bit.
5) Gift Cards
Let's face it…second time moms are tired. Especially during those first few weeks at home with baby number two. But even at the best of times, gathering up two kids and leaving the house is not always easy!
That's why one of the best gifts for a second baby is a gift card. Trust me, this is a great option for any parent!
I really like giving Amazon gift cards because they have absolutely everything there.
This allows mom to decide whether to treat herself a bit, or buy practical gifts for the baby like cloth diapers, a new infant seat, a white noise machine, or breast milk bags…it's all there.
Grab an Amazon gift card here >>
6) Amazon Prime Membership
Want to kick your gift up a notch? Why not gift the expecting mom with the gift that keeps on giving…an Amazon Prime membership!
Not only does this allow for super quick free shipping on millions of things, but also unlimited access to movies, television shows, music and books.
This is a great option if you're not quite sure what to get mom!
However, I will say that every second time mom has basically the same answer when you ask them what their favorite thing about Amazon Prime is…the overnight or two-hour shipping!
Read more about the benefits of Amazon Prime (and how to gift it!) here >>
7) Diapers and Wipes
I know, these aren't the most exciting things to buy. But, if you are wondering what to get a mom of 2 (or a mom of 3 or a mom of 4…) diapers are always a clear winner!
Just make sure to ask the mom what her preference is for diapers. Some parents love cloth diapers while others prefer disposables.
You can even get creative and turn your diapers into a fun diaper cake!
I always liked Pampers Pure for newborns since they have such delicate skin!
I highly recommend Water Wipes as well – they are made with 99.9% water and are hypoallergenic to protect baby's skin.
8) Baby Clothes
Let me tell you a little secret: babies are messy! Between spit up and the dreaded blow outs, a big chunk of those cute clothes mom got for the first baby are probably long gone.
The newest addition to the family needs to be dressed in something, so why not gift baby clothes? I like to give a combination of practical (like tiny plain onesies with mittens) and also cute!
For a second baby, why not play up the little sibling status with cute outfits like this?
I love this little sis outfit for a baby girl >>
And this little brother outfit for a baby boy >>
9) Cleaning Services
Okay, this may be my favorite gift to give second-time parents.
First of all, who doesn't want someone else to clean their house?!
As a busy mom myself, nothing sounds more heavenly than someone else coming over to do the dishes and scrub the toilets on my behalf!
But more than that, this gift absolutely saves parents' sanity. Having a new baby is stressful enough without worrying about all the laundry piling up everywhere.
Either hire a cleaning professional to come help the new family, or roll up your sleeves and pitch in yourself! Trust me, second time parents will LOVE this gift.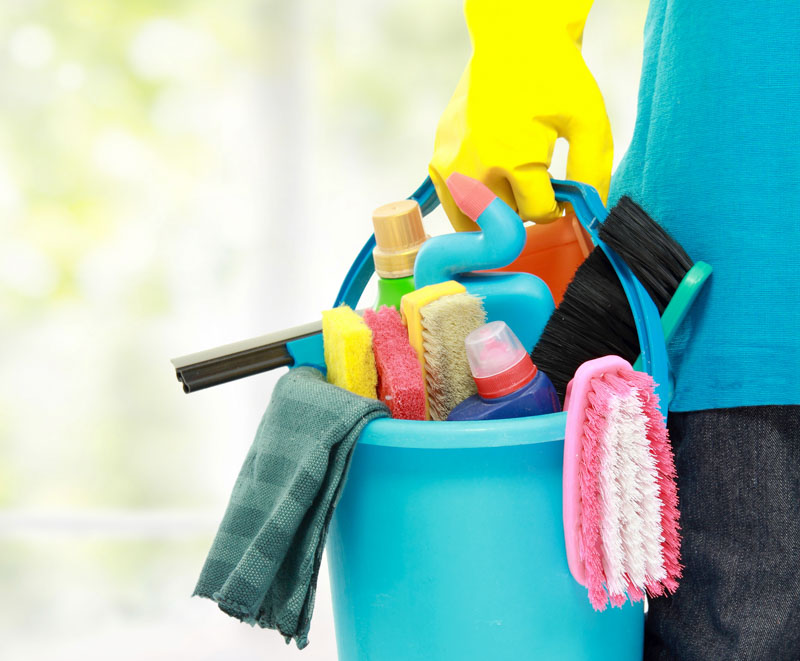 10) Baby Monitor
Yes, chances are mom already has a monitor from her first child. But, finding a receiver that lets you monitor two (or more) children at once can be surprisingly complicated.
Every mom needs a dual monitor in her baby gear arsenal!
I recommend gifting a video monitor set like THIS, as it allows the parents to switch back and forth between two cameras with ease, or view both children on a split screen.
Plus, with two-way communication, mom or dad can talk to the older child while they are busy in the younger one's room.
11) New Mom Essentials
Remember all those postpartum essentials? Second time moms still need them! Gather them up and put them in a pretty new mom gift basket!
It includes pretty much everything a mom needs after delivery!
I also recommend adding a few luxuries for mom to enjoy on her own. Scented candles or essential oils in calming fragrances, a face mask, or a plush robe all make for an awesome gift addition.
I recommend doing this whether you are looking for gifts for a second-time mom, gifts for a third baby or even an eighth!
12) Quality Time
Short on cash? This is a gift that a second time mom will love and cherish: quality time!
Although it costs little, this gift is priceless! The first baby often gets visits and lots of fuss over baby and mom, but people rarely do this for the second.
Being a new mom can be pretty lonely, no matter how many kids you have. Ask if you can come over and visit mom and hold the baby. It will be truly appreciated.
The best thing you can do for any new, overwhelmed parent is to help them out somehow or just let them know you are there for support!
If you live far away, you can still offer this. Phone calls, video chats or even traded voice memos let the mom know you care.
13) Memory Book
If you want something a bit more special, consider getting mom an actual memory book.
Some parents like to go all out and make their own memory books filled with pictures and stories from those first few days and weeks.
But if that sounds like too much work (and believe me, it is), then buy one of the many premade books on the market!
For a second baby, I specifically recommend THIS memory book, When we Became Four >>
It includes lots of ways to note sweet stories and memories about a second baby, as well as room for you to fill in your own thoughts after that first week together. It's a great keepsake for mom to cherish forever.
The Best Gifts to Get if the Baby is the Same Gender
Wondering what to get for a baby if the second child is the same gender as his or her sibling? Here are a few ideas:
1) Clothes
While the family may already have some of the basics like clothes as hand-me-downs from the first child, new clothes are also appreciated.
You can turn your gift into a 2-for-1 by buying a coordinated outfit for the older sibling to wear too.
Matching outfits for the big brother and little brother to wear together are so cute!
THIS matching big + little brother shirt set is perfect!
I also love THIS version for a big sis and little sister!
2) Personalized Blanket
Let's face it – second-borns will likely have a lifetime of hand-me-downs ahead of them.
Why not celebrate baby number two with a sweet blanket personalized with his or her own name?
Baby blankets fit that unique category of being functional and beautiful. And there are so many choices out there.
I love this sweet flower version for a baby girl >>

And this lion with a crown blanket for a baby boy >>

Do You Have a Baby Shower the Second Time?
Is it appropriate to offer to host a baby shower for baby number 2 (or 3, etc…)? Well, yes!
If you are close with the mom-to-be, offer to throw her a baby shower or a baby sprinkle.
A baby sprinkle is a term that's used when the mom-to-be already has a living child.
While she may not need a full-blown shower, a sprinkle allows loved ones to "sprinkle" her and the new baby with gifts.
Gift etiquette for a baby sprinkle is much the same as a baby shower. You can ask the mom for a baby registry, or simply invite friends to gather and celebrate the pregnancy with no gifts required.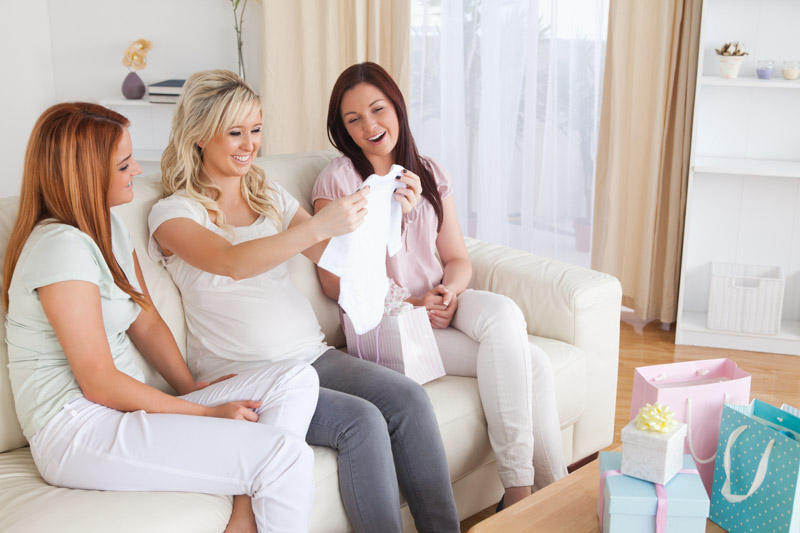 Should I buy a gift for the older sibling?
I'm a big believer in purchasing a small gift for the older sibling. After all, their world is about to change pretty significantly.
While every kid loves the built-in playmate that a sibling provides, let's be honest…those first few months are pretty boring in terms of playtime.
As your new baby struggles to even hold his or her neck up, providing some sort of entertainment for the older sibling is a win for the entire family!
Here are a few ideas to try:
1) Read him or her a book about becoming a big brother or sister:
This is a great baby shower gift as it can be read to the sibling to be ahead of time and get them ready for the transition.
For an older sister, I recommend these:
For an older brother, I recommend:
2) Activity Books to Keep Them Busy
These are best for younger siblings to keep them entertained while the new baby is wailing inconsolably.
Coloring books with crayons are great for older children. For younger children, I like to get THIS mess-free activity set. It includes special markers that ONLY work on the paper that comes with it.
3) Stuffed Animals or Dolls
Lastly, I think a sweet stuffed animal or doll can bring a lot of joy to the sibling-to-be. Not only is it fun for them to play with, but they can "take care" of the doll as mom is busy taking care of the baby.
This big sister doll is super cute >>

Remember, at the end of the day, it's the thought that counts. Every baby deserves to be celebrated, and the mom will be so appreciative of your efforts.
More Posts to Read:
Latest posts by Lena Gott
(see all)