As a stay-at-home-mom of three, I'm constantly trying to come up with play date ideas. Our days go by really fast when we have a scheduled activity, even if it's just a simple play date at our house.
Not long ago, I wrote about 10 Themed Playdate Ideas for Toddlers & Preschoolers. We love hosting & attending themed playdates.  But sometimes I don't have the time (or energy!) to be that planny, so I also like to mix in regular get-togethers that don't require planning or advance prep. Anything fun that gets the kids together and gives the moms time to chat is good in my book!
So here is where I am going to start keeping a running list of playdate ideas for my own reference and yours. If you have any you'd like to add to the list, post it in the comment section below, and I'll add it to the tally! I'll even break them up into logical groupings for easy reference.
SEE ALSO: How to Host an Awesome Playdate!
<< 70 Playdate Ideas for Little Kids / Spring Playdate Ideas >>
List of Late Winter / Spring Playdate Ideas 
Easter Egg Hunt – I like to have each mom bring 10 eggs per child (filled with age appropriate items or candy). That way I don't have to do the prep work all by myself!  Get several moms to help you hide eggs. If the kids are really young, then all you need to do is throw them randomly around the yard.
St. Patty's Day Shamrock Hunt – Kinda along the same lines as the Easter Egg Hunt except you provide all the shamrocks. Just cut shamrock shapes out of green construction paper and have the kids gather them from around the yard. Base hiding difficulty on age.
St. Patty's Day "Green" Party – Just wear green & eat green!
Valentine's Day Card Craft – I like the idea of holding this one a week or two before Valentine's Day and having each child decorate the cards they'll need for school.
Summer Playdate Ideas – Indoor and Outdoor Fun
Bowling – Reserve a couple of lanes with bumpers and/or ramps that help children get the ball rolling down the lane.
Beach Day Trip – If you live within a couple of hours of a beach, head out super early, play for several hours, then head back. Don't forget to pack snacks and a lunch!
Ice Cream & Splash Pad – Sometimes malls or public pools will have splash pads for little ones…grab some ice cream beforehand and rinse off  while splashing!
Outdoor Cardboard Box Painting – Just let the kids have at some cardboard boxes with washable paint, then hose off afterwards.
Pool – Invite a few friends over to swim in the pool at your own pool or neighborhood pool.
Roller Skating – Meet up at the local skating rink on a weekday morning when crowds are light. Check the specials – some rinks offer a stroller skating option where moms can bring babies in strollers and allow toddlers to ride around on tricycles.
Summer Olympics – Hold age appropriate events and give out "gold" medals.
List of Fall Playdate Ideas 
Anytime Playdate Ideas
Back Yard – Self explanatory. Sometimes you don't need a plan!
Bounce House – Visit an indoor play space with inflatables. Best for times when it's too hot or too cold to play outside.
Cookie Making – What's not to love about squishing dough, cutting with cookie cutters, and adding sprinkles? And after it's all done, the snack is built in once the cookies are done baking!
Contact Paper Art – This can be done two ways. The first is to tape down the contact paper sticky side up on a table.  Then provide colored sand in salt shakers with most of the holes taped up and let the kids shake to their heart's content. Contact paper catches sand and makes really pretty art. The second way is to put a large piece of contact paper on the wall, then give kids a bucket of supplies (curled ribbon, cut up wrapping paper, googly eyes, etc.) and let them have at it!
Lunch and Play at Chick-Fil-A or McDonald's – Grab some lunch, then play for a while at the restaurant's indoor play area. Chick-Fil-A usually has tables that sit right up against the see-through window to the play space. If the kids are old enough to go in by themselves and you are lucky enough to grab one of these spots, you might not even have to get up from the lunch table while the kids play inside. Socialization for both mommies and kiddos!
Gymnastics / Tumbling – Most gymnastics places offer free play times where you can pay a nominal fee for an hour or more of tumbling time.
Indoor Camping – Tents, flashlights, and s'more ingredients are all you need!
Jumping Beans – Think: jump ropes, hopscotch, trampoline.
Kickball Extravaganza – Invite each child to bring a sports ball of any kind to a park or large yard. Start off this playdate with a game of kickball, then let the kids loose to play games with all of their random balls (footballs, basketballs, tennis balls, etc).
Mickey Road Rally – If you have a playground within walking distance, organize a Mickey Road Rally. Have each child bring his or her favorite ride-on toy. Rally down the block, play a bit, have snack, then head home.
Mommy Boot Camp – If your kids are old enough to play without being closely attended OR if they are so young you can strap them in a stroller or car seat during this time, then this is a way you can fit in some fitness time. Meet up with several other moms at a park and do plyometrics, relay races, exercises using the kids monkey bars, etc.  Anything to get you moving counts.
Nature Walk – Take little ones to the back yard or older kids down the street to collect and examine acorns, pine straw/cones, different color flowers, rocks of different sizes, etc.
Potluck Dinner – This is a great idea for days when Daddy travels and you don't want to face the dinnertime hectic mess alone OR for nights when you just don't wanna cook.
Outdoor Play + Lunch
Ride-On Toy Playdate – Like the Mickey Road Rally, but without actually going anywhere. Each child can bring a favorite ride-on toy (bike, scooter, tricycle, wagon, etc.) and ride around the cul-de-sac (if you have one) or just in the driveway. Really little kids could even do this on the back porch or deck.
Sticker Play – Grab a big box of different stickers and lots of paper. Don't be alarmed if the stickers might end up on the paper or as earrings, nail polish, or clothing decorations!
 Do you have any cool playdate ideas to add to this list? 
Other Posts You Might Like
How to Teach Your Preschooler Letters the Easy Way!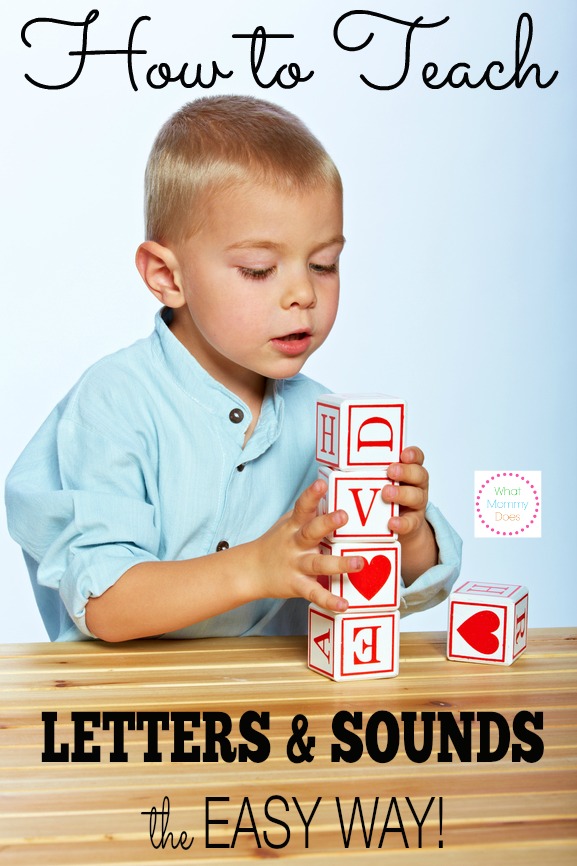 My Sanity Saving 3 Basket Laundry System
Latest posts by Lena Gott
(see all)