Welcome to WhatMommyDoes!
In addition to fun parenting posts, here you'll find craft templates you can use for all sorts of projects.
Today I would like to share my collection of FREE printable rainbow templates you can print out!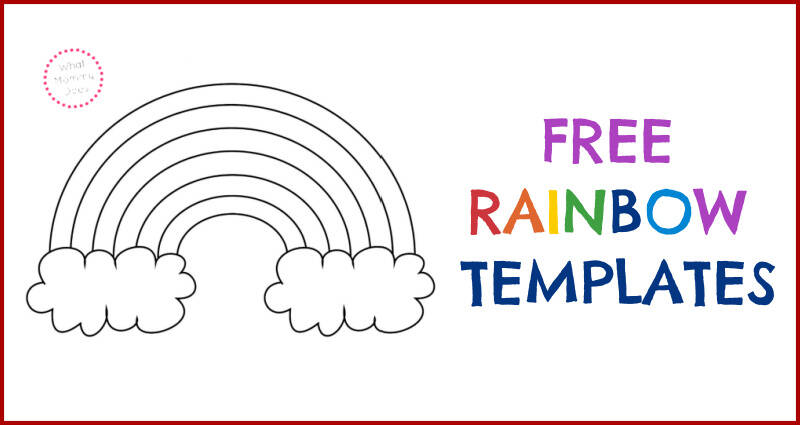 Uses for Rainbow Patterns
These black & white rainbow stencils can be used in so many kids projects and crafting applications, but here a few ways I can see them being mainly used for:
Cut out the small rainbows for greeting card decorations.
Flyers to hang up at school
Use the extra large full page rainbow as a kids coloring page or a blank creative writing template
Cut out a bunch of medium rainbows and string them together for a cute garland (after your kids color them of course!)
Let your preschoolers use these templates for a color recognition practice worksheet
What will you use these printables for?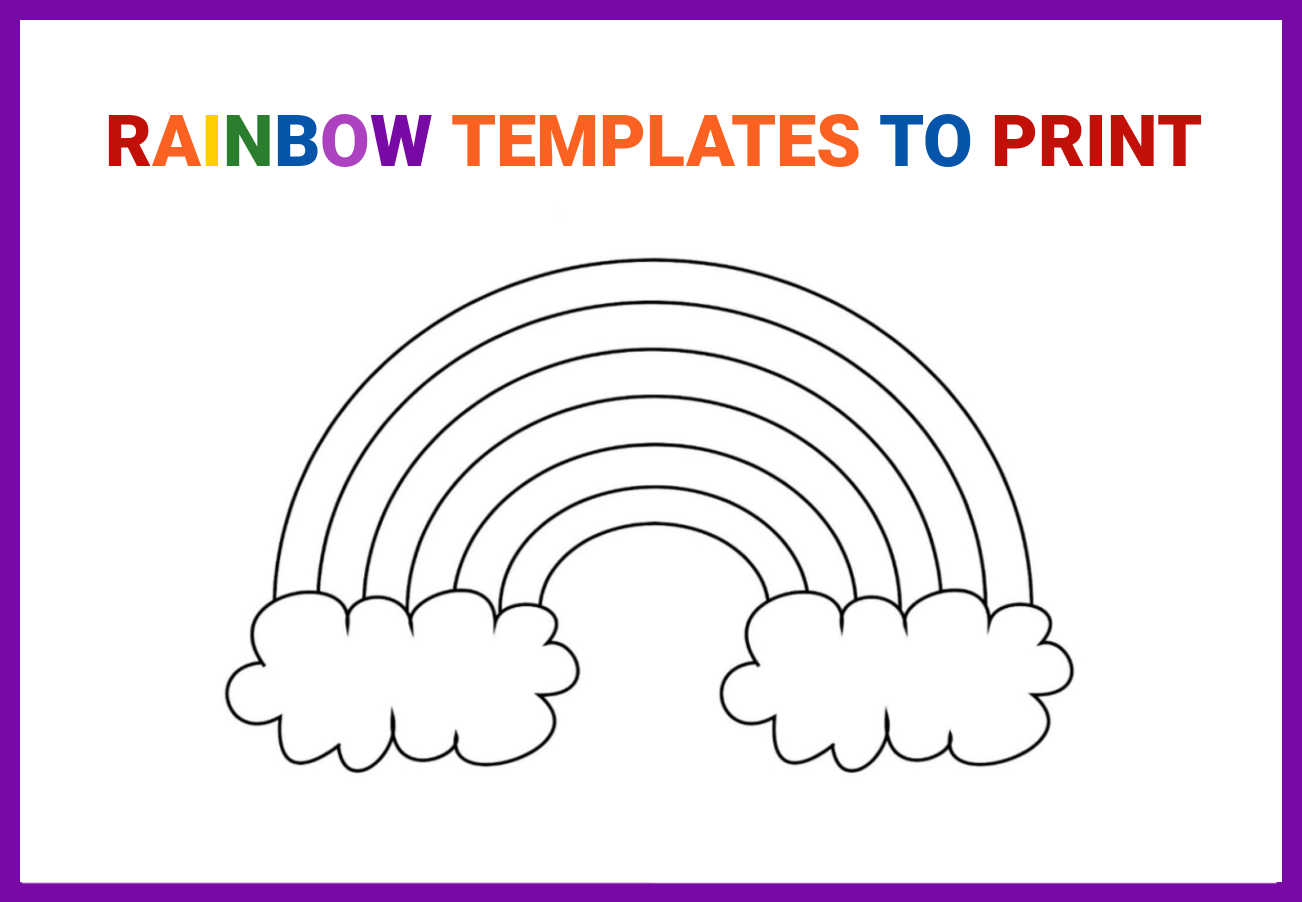 Free Printable Rainbow Templates
The last time I went to Michael's, I was shocked at how expensive a set of simple stencils was in the store.
Something like $4.99 for a set of three! That seems like a bit much to me.
I don't see why you need to pay that much when you can find basically the same thing online for free!
These rainbow outlines are completely free for you to download and print out at home.
Extra Large, Medium, and Small Sizes
My patterns come in three different sizes – one large rainbow picture that prints on a single sheet of paper.
One set of two medium rainbows when you need slightly smaller outlines, and a set of 8 small rainbows for cards or other crafts.
Extra Large Rainbow Shaped Cutout
This super large rainbow template prints on a full size sheet of printer paper (works for 8.5″ x 11″ letter paper or a4).
My kids like to use this one as a coloring page.
I've also seen these hanging in elementary school classrooms as a sign of appreciation for essential workers. I think that's a lovely idea!
Just click on the image to download it in PDF format and save it to your computer:
(click on image to access this post)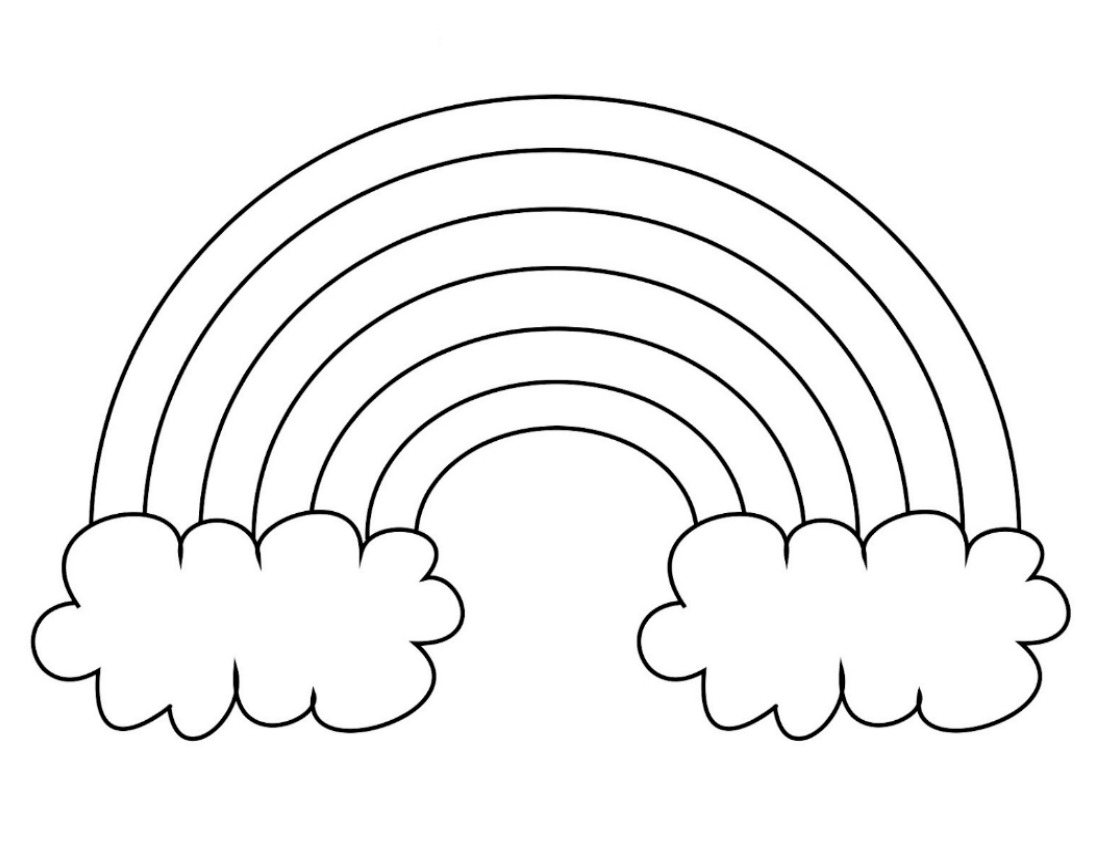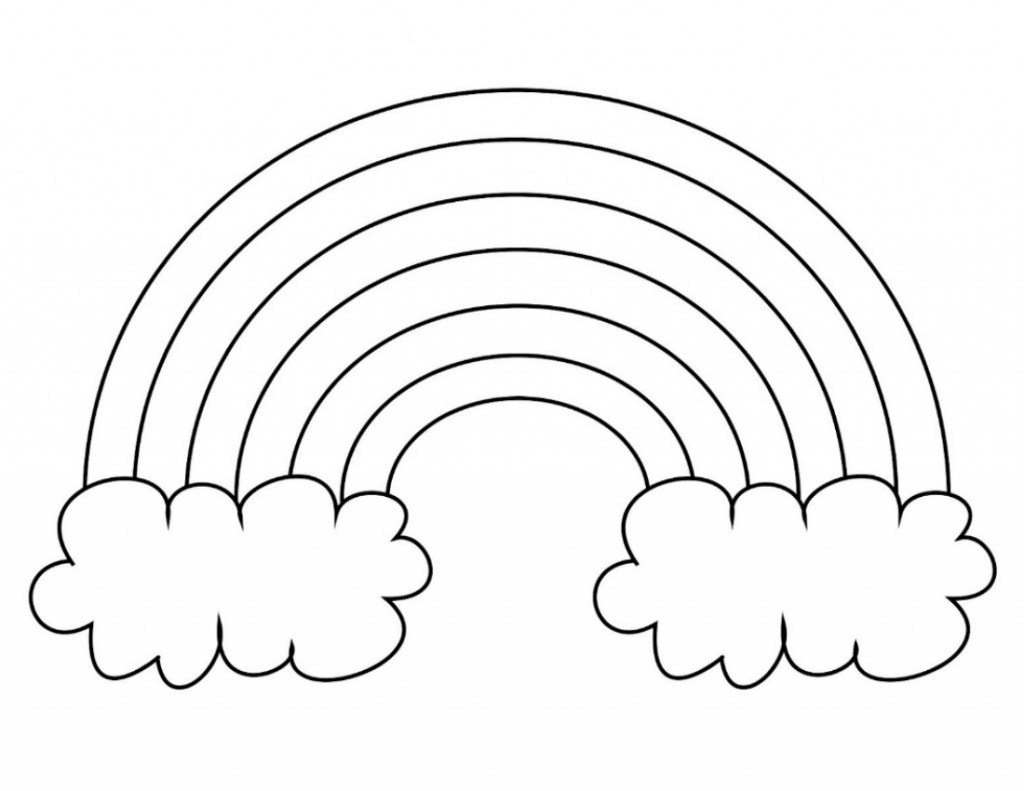 Medium Rainbow Stencils
Whether you need a rainbow for tracing or perhaps for a homemade card, these medium sized printables are perfect.
They'd made a great fireplace garland or simple coloring pages for an activity book.
My oldest daughter will probably use them as a sewing pattern template – she's really into cross-stitching right now.
Two Medium Rainbows on One Page
(right click on the image below to save it and print it out)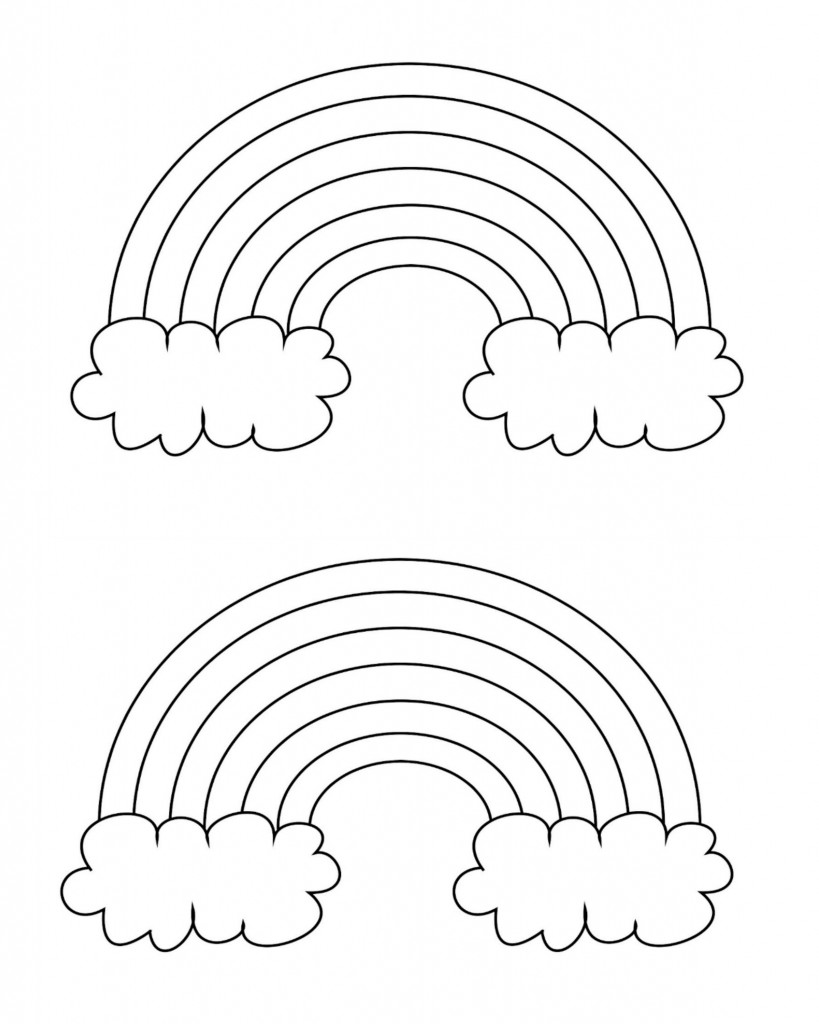 Small Rainbow Printables
If you need tons of rainbows, perhaps for a preschool class project, these small rainbows work nicely.
My girls like to use these smaller ones in making tiny cards for their friends! But there are TONS of uses for them.
They'd even be great stickers OR shrinky drink templates! 🙂
(click over to the post using the image below)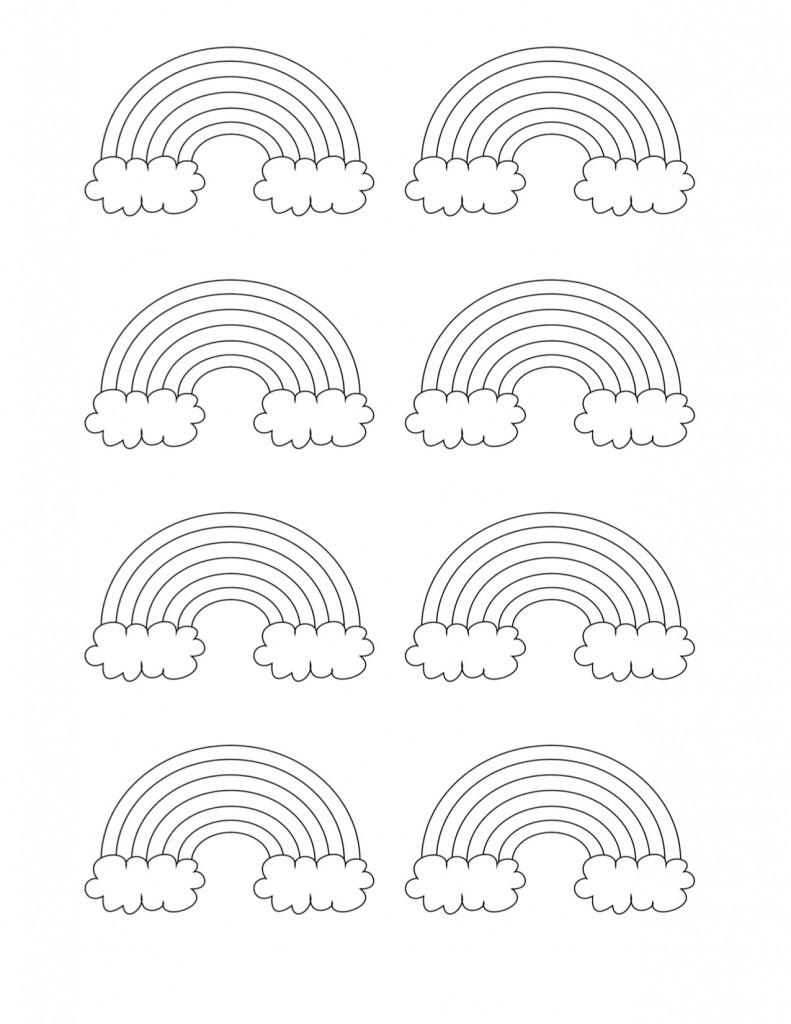 Simple Rainbow with Clouds (& only 3 lines)
If you need a super simple outline for little kids to use, here's a great option below.
My kids used this for rainbow writing practice!
Simple Large Rainbow with Clouds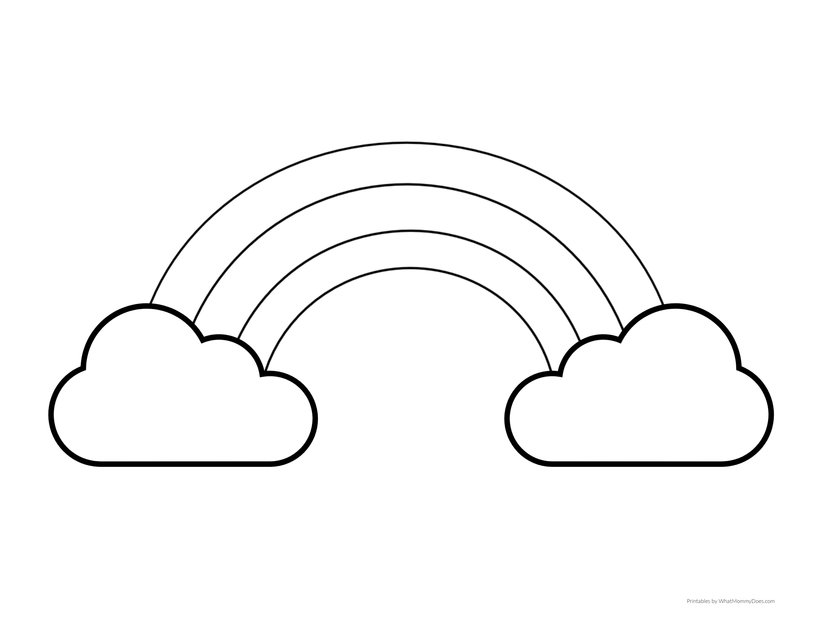 Related Post –
10 More Free Rainbow Printables – This includes cupcake toppers, Do-a-Dot worksheets for kids, treat bags, and more!
Latest posts by Lena Gott
(see all)