If you need the largest size heart you can print out on a single sheet of paper, here's one you can use.
To print it out at full size, click on the image below. It will pull up as a PDF file.
It's so big, it takes up an entire sheet of printer paper! I suppose I could have made it a half heart so you could trace it out even larger.
Let me know if you'd like a template like that, and I'll design it!

Super Sized Heart Template
My kids and I probably use this huge heart shape the most every Valentine's Day.
My 8-year-old daughter LOVES to make notecards and posters, and this can be used for both! 🙂
We've even printed them out for school projects and have printed out a series of them to make a garland for the fireplace mantle. So many uses with this pattern!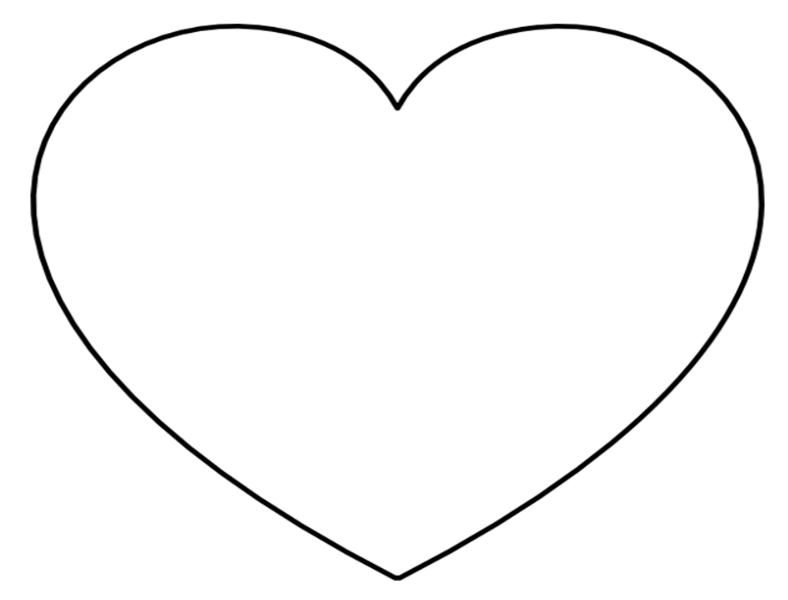 I make a new uniquely shaped heart cutout every year (different heights, pointiness, etc), so keep reading for the new ones I've added over time!
Other Extra Large Printable Hearts
Here are some more hearts that are great for a variety of uses.
I personally use them to make handmade stacks of note taking hearts. (Have I told you how much I love hearts?!) lol I use them for everything.
Large Heart Printable
This large heart (not super sized, but still pretty big) is part of my master heart template collection.
Click on the link below to go to the page where you can download it.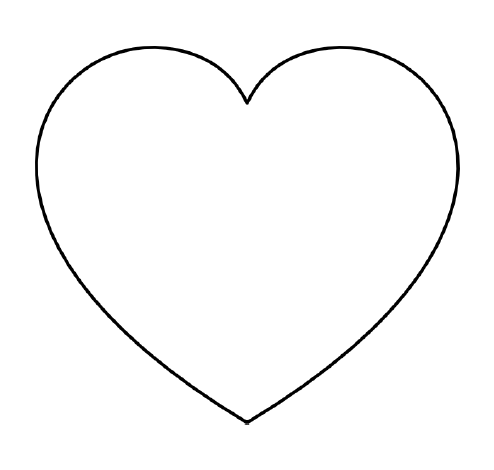 Tall Pointy Heart Pattern
Sometimes you need a taller heart with a pointy tail – this pattern fits the bill perfectly!
Click on the link below to go to the page where you can download it.
More Heart Goodness!
Following are some of my newer creations in recent years….
I plan on keeping up the trend, so make sure to bookmark this page for later! You can pin it, email a link to yourself, etc.
Cute Folded Heart Note
This new template is actually meant to be a DIY handmade Valentine's Day card.
We've used it for Mother's Day cards for the kids to send to their grandmothers and great-grandmother (Nana).
It's as simple as it looks – just print out the double hearts on a single sheet of paper, cut along the dashes, and fold in half!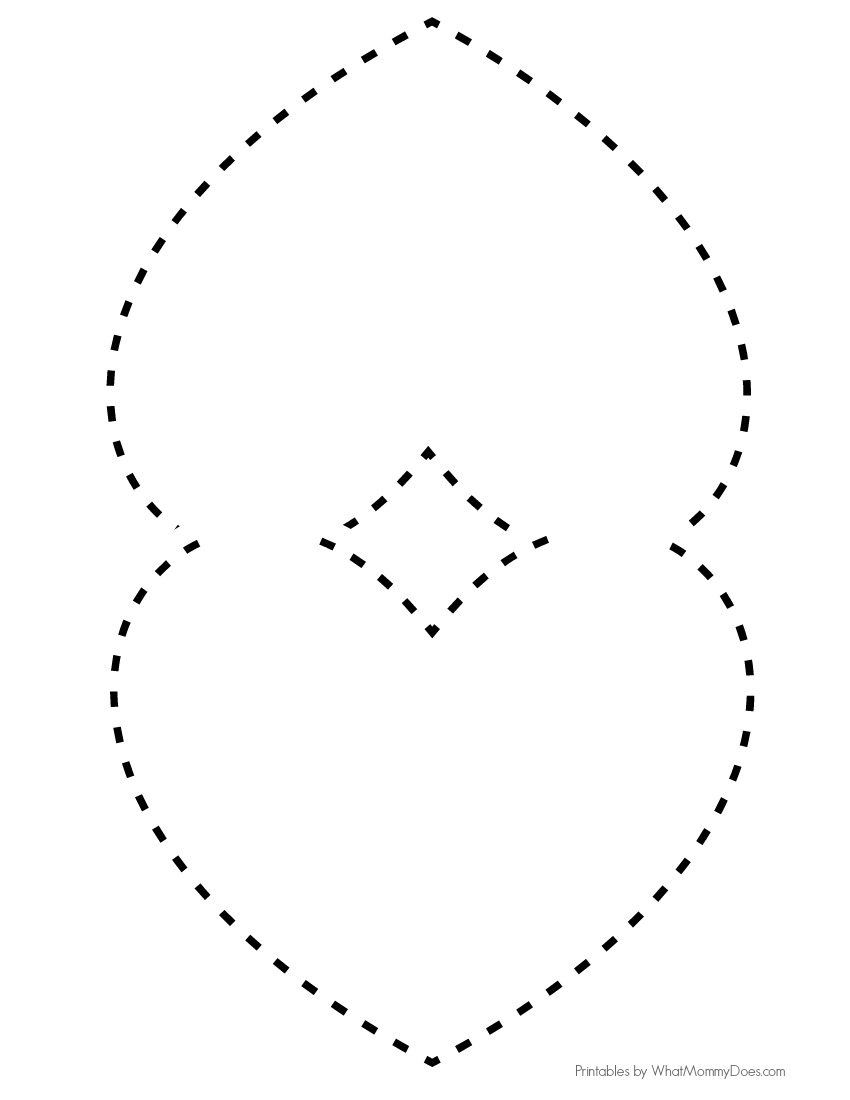 The Lovely Heart Collection (one sheet, lots of heart shapes)
The lovely heart collection is large, medium, and small hearts on a single PDF page.
Use it for coloring activities, handmade letters, binder covers, and more!
Colorful Hearts To Do List
These are some of my favorite note-taking pages!
I love to print them out these lined notes on the small size – four on a page.
That way I can cut them out and stack them up!
I have tons of other printables available on the blog as well. If you would like to look through my collections, you can find that link here:
All Free Printables from WhatMommyDoes
Latest posts by Lena Gott
(see all)