Hi guys!!! I'm so glad you're here. If you're here, that means you are SERIOUS about improving your finances.
There is really no reason why saving money has to be super boring & excruciating!!!
I am going to do a 52-week MONEY SAVING CHALLENGE starting right now and I hope you will join me.
You can join this challenge at any time. The point is that you JOIN IT AND ACTUALLY GIVE IT YOUR BEST EFFORT!
Easy Money Saving Challenge

If you follow this plan, you will have $1,378 to use however you'd like in just 52 weeks with very little effort on your part.
The first week starts out with $1 saved, and you will eventually work up to a $52 week in the end. Anybody can do that! Let's get started
Click here to request a copy of the 52 WEEK MONEY SAVING CHALLENGE
Not only will you get access to this printable, you will get access to over a dozen other handy printables in my exclusive printables library just for subscribers!
The 52 Week Money Saving Challenge is a PDF file that you can print out on your computer and even stick on your fridge!
Good luck with the challenge – make sure to let me know how you do!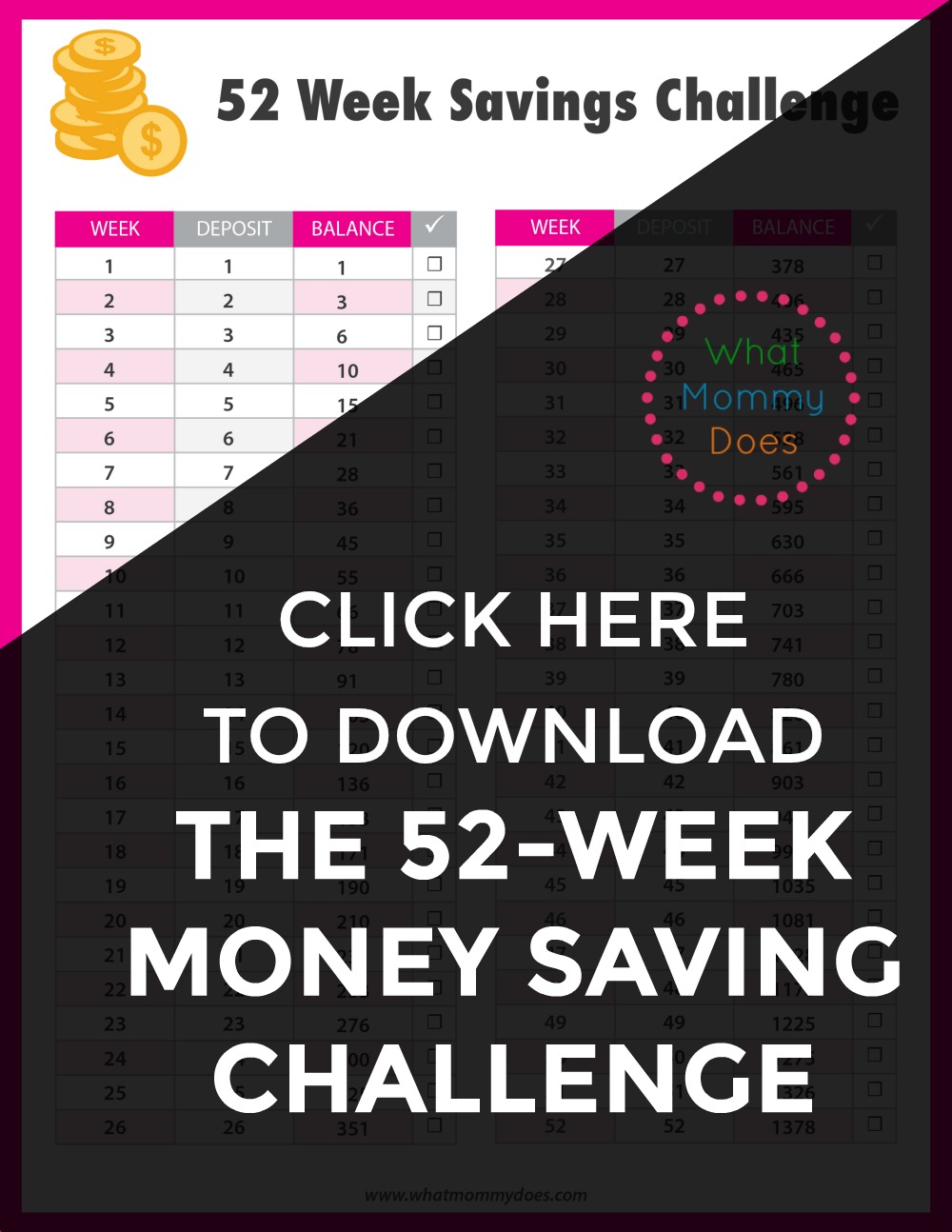 Other Easy Money Saving Challenges
If you would like to accelerate your savings into a 26-week plan, here's another challenge to help you do that. It will help you save $1,000 in just 26 weeks! >> 26 Week Plan to Save $1,000
Here's yet another version of the 52-week challenge, but it has slightly different numbers and includes a different printable.
And here's are some cool 365-day penny saving challenges you can try! >> Annual Penny Challenges
Related Posts:
Latest posts by Lena Gott
(see all)