I love all kinds of hearts. But I'd say the large, wide, "fat" hearts are my favorite kind. They're just so traditional and perfect!
Here is a set of wide heart outlines that print out 4 to a page. They're perfect for anytime you need a large heart for a craft project. You can use these for tracing, stenciling, coloring, and more!
4 Wide Heart Templates on One Page
 (Click on the image below to download this heart printable)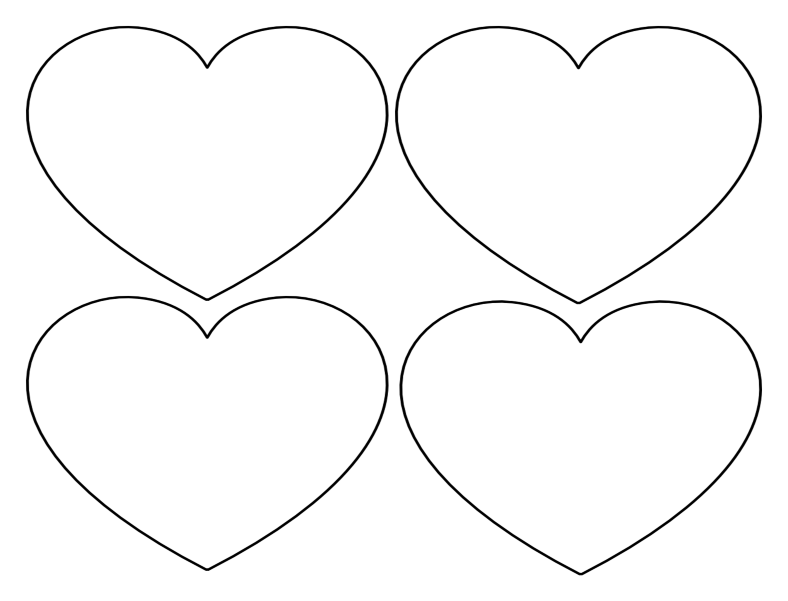 If you would like different types of hearts (larger, smaller, taller, pointer!), my entire heart database can be found here: Large, Small, Medium Heart Printouts
More from WhatMommyDoes
I'm a CPA turned SAHM of 3 little ones ages 4, 6, and 9. I'm a mommy by day, blogger by night. Join me as I write about fun kids activities, family finances, and losing 50 lbs after baby #3.
Latest posts by Lena Gott (see all)