Ever since my oldest could color, I would try to find printable coloring pages for her that matched the season we were in.
That meant, in September, October, and November, I was constantly on the hunt for fall leaf patterns.
We would use them as simple coloring pages, as templates for craft projects, and even as pumpkin carving stencils.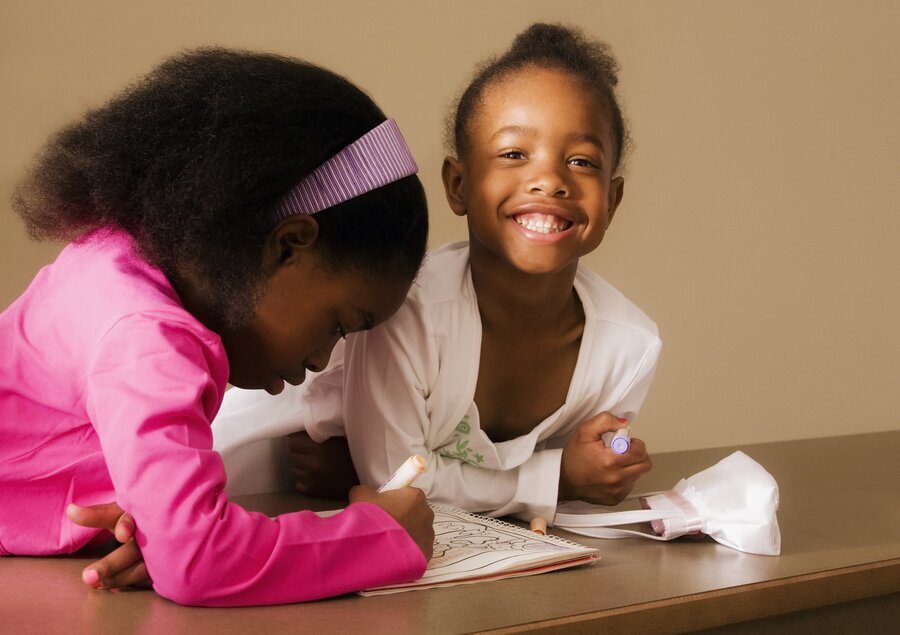 Free Fall Leaf Stencils – Printable Templates for Autumn Months
As a resource for myself and others in the future, I've compiled a list of links to free printable fall leaf patterns.
Below you will find links to my fall favorites, maple and oak leaf patterns.
This pattern is a classic one. I remember coloring some like these in school and the art my own kids would bring home from school.
New! My Own Maple Leaf Templates!
This is looonnnngggg overdue…..I finally had a chance to make my own set of maple leaf patterns. Here they are – large, medim (2 on a page), and small (4 on a page) templates.
Click on the link or image below to access the page.
==>> Free Printable Maple Leaf Patterns
Fall Leaf Patterns – Coloring Pages of Maple & Oak Leaves
I love, love, love, this set of fall leaf patterns from mycutestamps.com!
The printable fall leaf stencils come with a tutorial on making a lovely autumn garland.
I don't know that I would have the patience to actually stitch the leaves, but I could certainly do the same with white paint!
Sheknows.com has a printable maple leaf pattern perfect for creating a stunning leaf borders on bulletin boards and display walls because it prints at about ¼ page size.
Free Printable Fall Templates for Maple Leaf Coloring Pages & Craft Projects
I can think of about a million different uses for maple leaves in the fall months.
Not only do I sometimes just print coloring sheets of different leaves for my kids, I use them to make leaf stencils for craft projects or printed on colored paper and arranged around a board for a cute maple leaf pattern.
The Creativity Portal websites offers an excellent selection of printable autumn leaf patterns.
The variety of leaf stencils includes cutouts of maple leaves and oak leaves. The site offers each set of stencils in red, orange, yellow, and brown backgrounds, in addition to a set of blank white printables.
Each set of autumn leaf cutouts comes in PDF format.
The Enchanted Learning website also offers a maple leaf template that can be printed large enough to color.
The default print setting prints out leaf patterns that take up approximately 2/3 of a sheet of 8 ½" x 11" paper. Sometimes you find the perfect image only to not be able to print it any larger than a thumbnail – this isn't one of those!
Craft Jr. offers two kinds each of both maple leaf patterns and oak leaf templates.
These print large – almost an entire page – so they're great for coloring page use or craft projects. If you have enough patience to cut out lots of edges, I think they'd make cute notepad templates!
Kinderart has fall leaf templates that I especially love due to the vein detail on the leaves.
In addition to maple and oak leaves, there is also an ash leaf template. All print large and work perfectly as coloring pages.
Show Me Your Fall Craft Projects and Kids Activities Ideas!
I hope you can use some of these patterns for your fall craft projects. If you use one of these in a unique way, let me know.
I'd love to see your craftiness! Plus, I can always use more ideas for my kids. :=)
Think You Could Write Simple Posts Like This One? You Might Be Blogging Material!
I recently wrote a simple 3-step guide to starting a blog. If you think you could write posts like this one, then you could be a blogger, too!
Learn the best way to start a blog (you can learn from all my past mistakes!) here:
How to Start a Blog in 3 Simple Steps
Latest posts by Lena Gott
(see all)