I've found over the years that one way to stretch your gifting dollars is to get creative with the way you give presents.
My fave new gift idea? Give a small amount of money in a cute & clever way – it makes the gift so special, yet keeps your $$ low because you don't end up spending very much overall.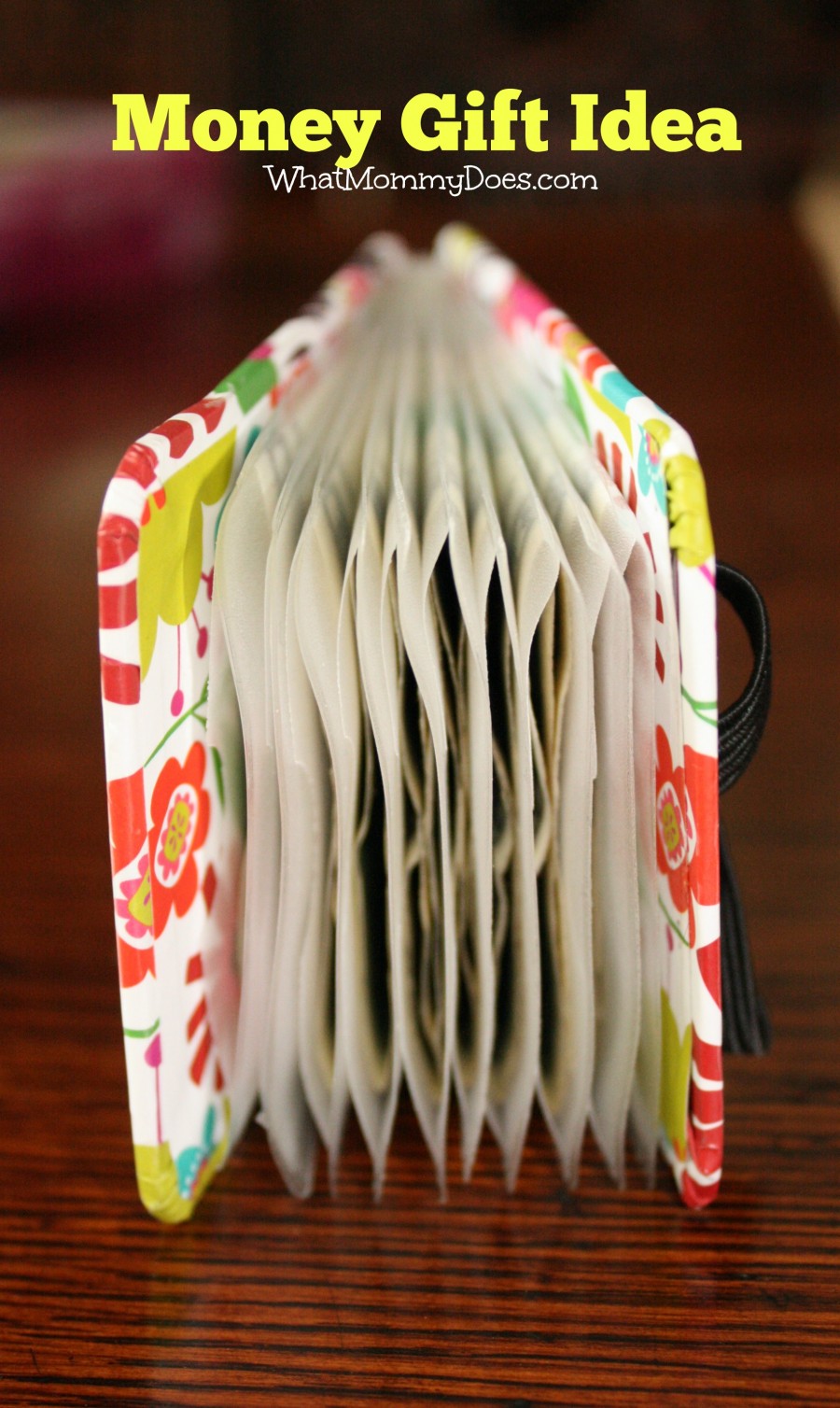 Affordable & Creative Money Gift Idea
Here's my latest idea for a way to give a small amount of money yet make it look cool!
Make sure to check out all the other money gifts on the blog when you have a chance.
All you need for this is one of those business card cases.
I got this cute case from Tuesday morning for $2.99. I'm sure you can also get them at Walmart, Target, Amazon, or maybe even the Dollar Tree.
Amazon doesn't have a ton of cute options, but I think this one would be neat! >> Purple Business Card Holder (also comes in teal & black)
This gift was for a kid, so of course I just used $1 bills. It has 10 slots, so I put ten $1 bills folded up in each section.
If you wanna be a high roller, feel free to fill it with $5 bills or maybe $20s. Whatever suits you! But then it wouldn't be frugal. 😉
Birthday, Graduation, or Christmas Money Gift Idea
Close it with the included elastic band or other closure, and you're all set! I think this cute outer case is pretty enough to stand alone with maybe a simple ribbon tied around it.
If you have a plain business card holder, then maybe a more elaborate wrapping job is in order.
Related Gift Ideas from WhatMommyDoes
SaveSave
SaveSave
SaveSave
SaveSave
Latest posts by Lena Gott
(see all)