One of the most relaxing things for me is to sit down and design printables on the computer. Lately I've been really into creating new coloring pages for my kids.
Now that they know I can do it, they ask me to make new ones all the time!
I just cannot get enough of these lovely printable floral coloring pages!
When I started designing it, all I knew is that I wanted big, medium, and small flowers all on one page….basically an entire page full of flowers to color in! 🙂
If I make another one, I think it would be cool to combine flowers with a rainbow or maybe even flower designs + hearts.
Free Printable Flower Coloring Page – Bursting Blossoms
I actually made this floral coloring sheet on accident – I was playing around in my favorite design program when I stumbled upon this lovely zinnia-type bloom.
I just started playing around with the layout and this coloring page emerged! I'm so pleased with it and have colored it many times myself!
It's so pretty & unique – I just love the various sizes of large, medium, and small flowers on one page.
To download this coloring sheet, right click on the image below and save it to your computer so you can print it out.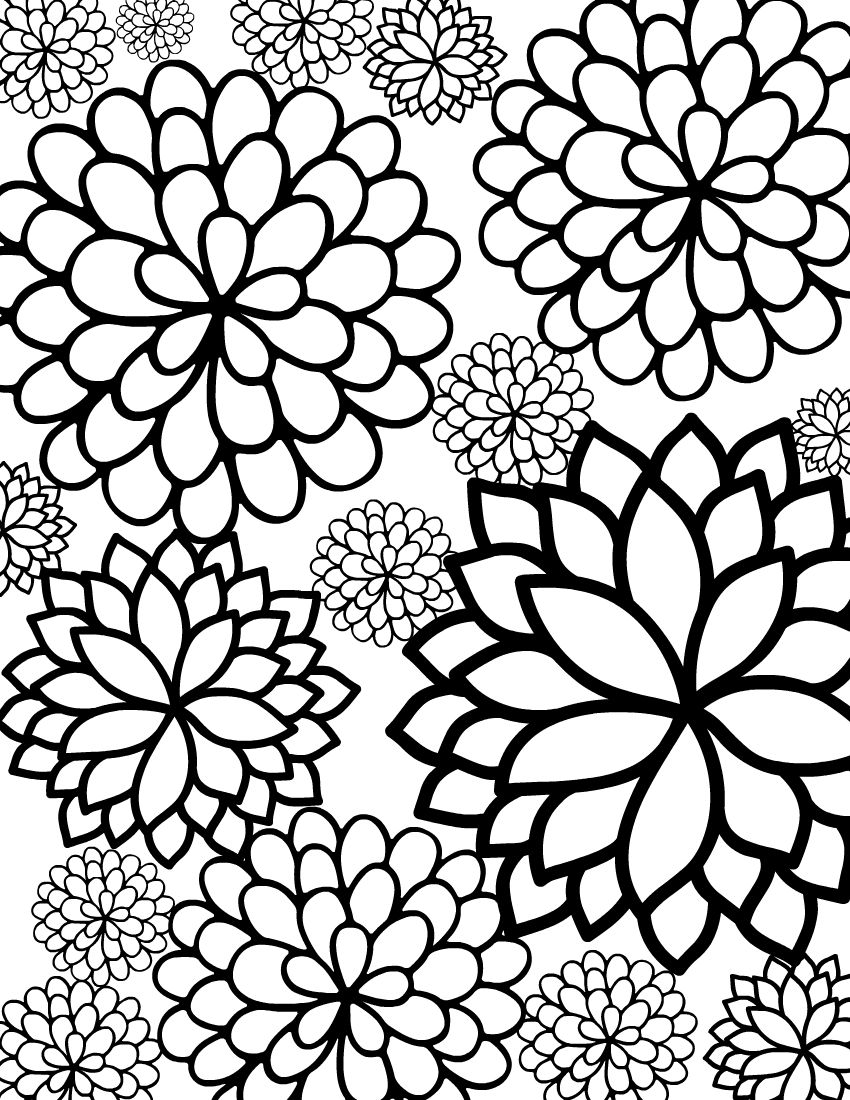 For It Is By Grace Bible Verse Coloring Page
Another take on the pretty bursting blossoms coloring page!
I love this floral pattern so much that I used it in another way – for my Scripture verse coloring page series! 🙂
Here is an example below – get all of them here >> Floral Pattern Scripture Verse Coloring Pages
More Coloring Sheets from WhatMommyDoes
Latest posts by Lena Gott
(see all)