Every year I like to create a few new coloring pages for my blog.
This year I've decided to go back to basics and make a set of EASY HEART COLORING PAGES FOR KIDS!
Both options have stripes on them.
I ALWAYS loved creating my own stripey hearts as a kid (honestly, I still doodle this way!), so I know lots of kids will love these print outs.
Easy Stripe Pattern Heart Coloring Pages for Kids
You can download my newest coloring pages below.
Heads up – after you download these, make sure to check out the other Valentine's Day coloring pages + printables I have on the blog.
You can find them using the links at the bottom of this post.
I hope you like coloring these sheets with your kids (or even for yourself, like I did!).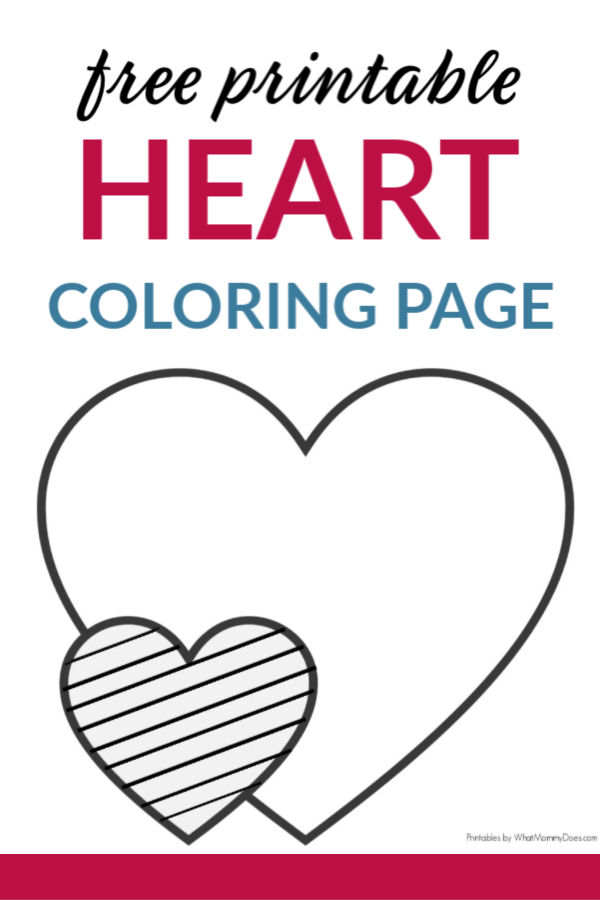 Free Printable Coloring Sheet – Simple Hearts (one large + one small striped pattern)
You can download this heart PDF using the link below.
This just might be my favorite coloring sheet of all time. I've printed it out so many times I can't even count.
In addition to a simple coloring activity, we've used it in our home for:
homemade cards – The kids colored their own unique designs to send to my mom and Nana (their grandma and great-grandmother) for Mother's Day last year. We love making handmade Mother's Day cards instead of spending money unnecessarily on a throw-away Hallmark card. Sometimes we use the single coloring sheet from this blog post and other times we use this adorable page full of hearts Valentine's Day card to color (it's foldable and makes more of a "card").
DIY get well soon cards – When my daughter's neighbor friend was sick, she colored a lovely get well soon card with a custom message. It was so sweet.
pretty heart paper – we've printed these 4 to a page before and used them as note paper. Something about taking notes inside a heart design makes me so happy. 🙂 We haven't tried it yet, but I bet you could easily use the padding compound from this project to make a set of heart notepads! Just print 4 or 6 per page and then use sharp scissors to line up the edges just right before using the adhesive.
CLICK HERE TO DOWNLOAD THE HEART COLORING PAGE >>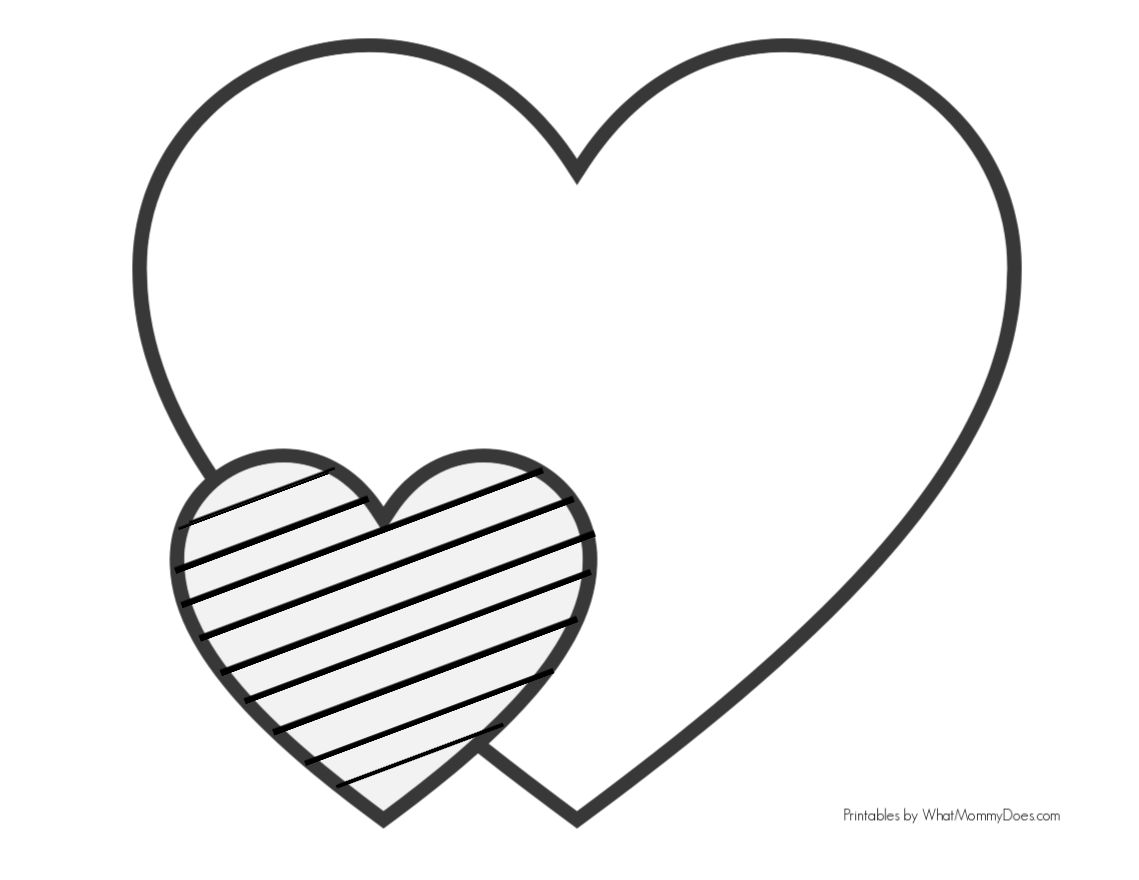 Large "Heart with Stripes" Coloring Page
The second design I have is simply a super huge heart with lines so you can color it in with different colors or however you'd like.
You could even write on this one, making it a heart-shaped note card of sorts.
There are all kinds of ways to use it for paper crafts or giving to someone you care about.
You can download this striped heart PDF by clicking the link below.
CLICK HERE TO DOWNLOAD THE LARGE HEART WITH LINES ON IT >>
Valentine's Day Blank Heart with Arrows
Here's a super cute pattern to color! We used it as a Valentine's Day coloring activity on a road trip, but you could totally use it as a card!
Click on the link below to download the PDF file.
CLICK HERE TO DOWNLOAD THE BLANK HEART WITH ARROWS >>
Bowtie Heart
The newest addition to the simple heart coloring pages collection is a beautiful bowtie heart.
I think it looks like a Christmas present! So cute. Click on the link below to download the PDF file.
CLICK HERE TO DOWNLOAD THE BOWTIE HEART COLORING PAGE >>
Other Heart Shapes to Print and Color
If you need other heart-based designs for Valentine's Day or another reason, I've got you covered!
The links below will take you to some of my other designs!
Other posts in the EASY COLORING PAGES series:
Want Another Option for a Valentine's Day, Mother's Day, or Birthday Card?
If you want another printable coloring page for Valentine's Day or Mother's Day cards, check out this free printable homemade card template >> (pictured below)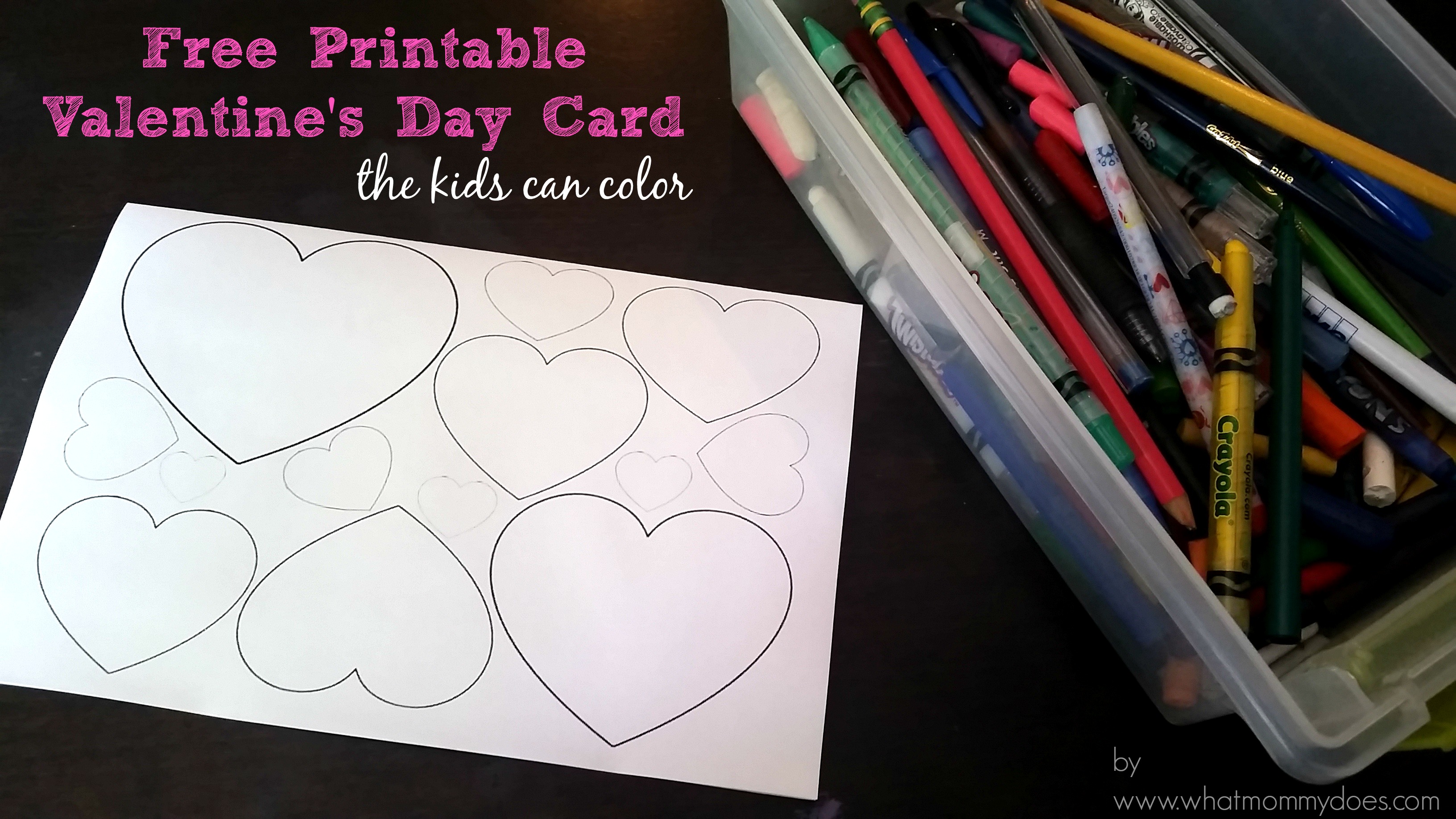 Latest posts by Lena Gott
(see all)