I don't know about you, but we're in full Valentine's Day mode over here! I just sent all three kids off to school today with pink and red decorated Valentine's Day card boxes, and we made a total of 75 Valentine's Day cards for their friends!
I love Valentine's Day, but MAN is it a lot of work when you're a mom! 😀
Today I have something really neat to share with you – it's a simple DIY folded heart note.
I actually created this for my kids to use as a template for birthday cards. Instead of buying a new birthday card for each friend, we just print out a copy of this on their colored paper of choice, and create a homemade card using stickers, glitter, markers, etc. They love it and I love it because it's cheap!
With 3 kids who get invited to 10+ birthday parties per year each, the card costs can really add up if you let them!
Free Printable DIY Folded Heart Note
So I thought what better than to bring out my frugal side for Valentine's Day as well? Ya'll know how much I LOVEEEE saving money! I can't help myself. 😀
This card is so cute – all you have to do is print it out on pink, red, or purple paper, and cut it out along the dotted lines (leave the lines or not, it's up to you depending on how you want it to look), and you have an instant Valentine's Day card!
You could even use them as everyday love notes for your honey or greeting card for grandma – the uses are endless!
How to Print + Make the Folded Heart Card
To download this template, click on the pattern image below and it will download as a jpeg file from DropBox. You can save it to your computer, or just open it up to print it out then come back later at any time to do it again.
Instructions:
The image will print out fairly large on a full size sheet of printer paper. Just fold it along the top where there aren't any dotted lines to make the heart shape. Make sure to only cut on the dotted lines so the heart stays attached together at the top!
Free Printable Heart Shaped Card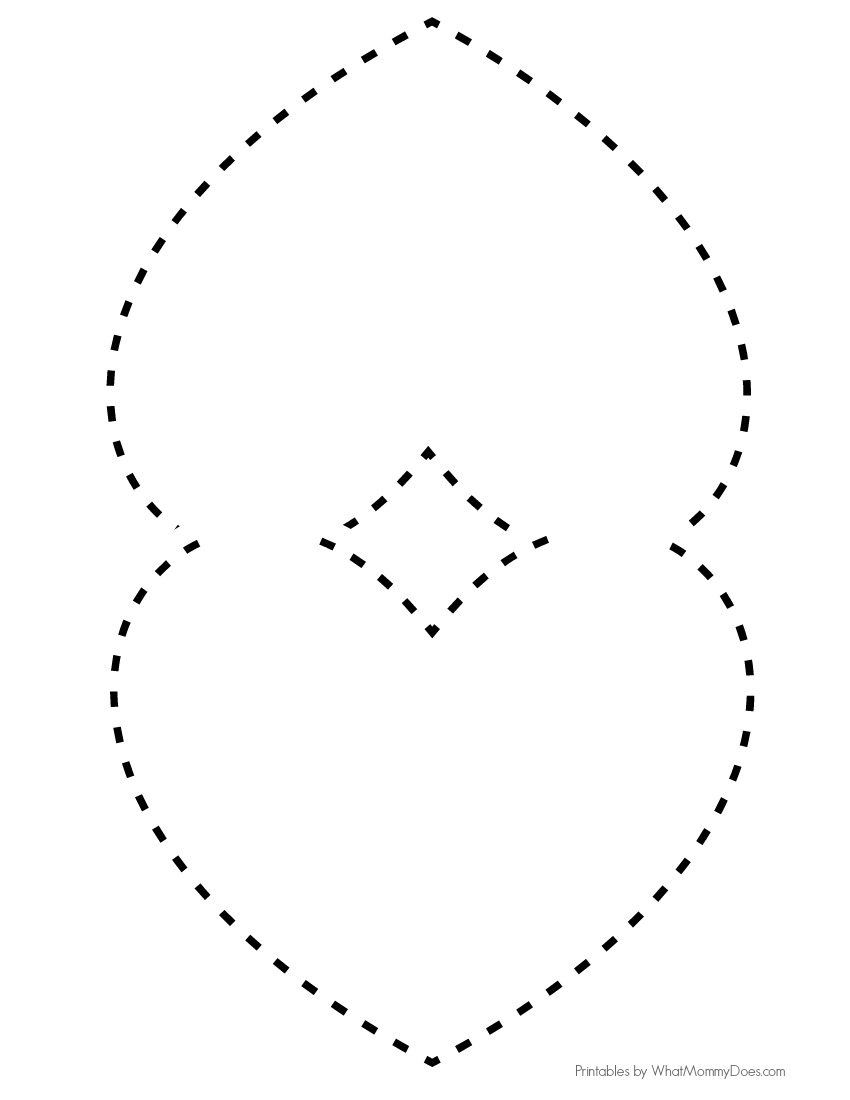 As always, my printables are free of charge! I hope you enjoy this cute heart template and stick around to browse the blog!
Other Heart Pattern Printables
Latest posts by Lena Gott
(see all)