Several days a week I print out coloring pages for my kids.
Recently they asked me for pretty rainbows. So, of course, I had to make some for the blog! 🙂
My oldest asked for a large rainbow to color and my youngest asked for lots of small rainbows to cut out and string together.
I took this opportunity to create a variety of rainbows for to be used as coloring sheets as well as in all sorts of craft projects.
Free Printable Rainbow Coloring Pages
I hope your children like these rainbow printables as much as mine do!
They'd be perfect for toddler Sunday school lessons on Noah's Ark & God's promises from the Bible.
They'd also make cute St. Patrick's day coloring pages or even handmade cards for friends & family.
Make sure you bookmark this page or Pin It so anytime you need a rainbow with clouds outline, you'll know where to get it!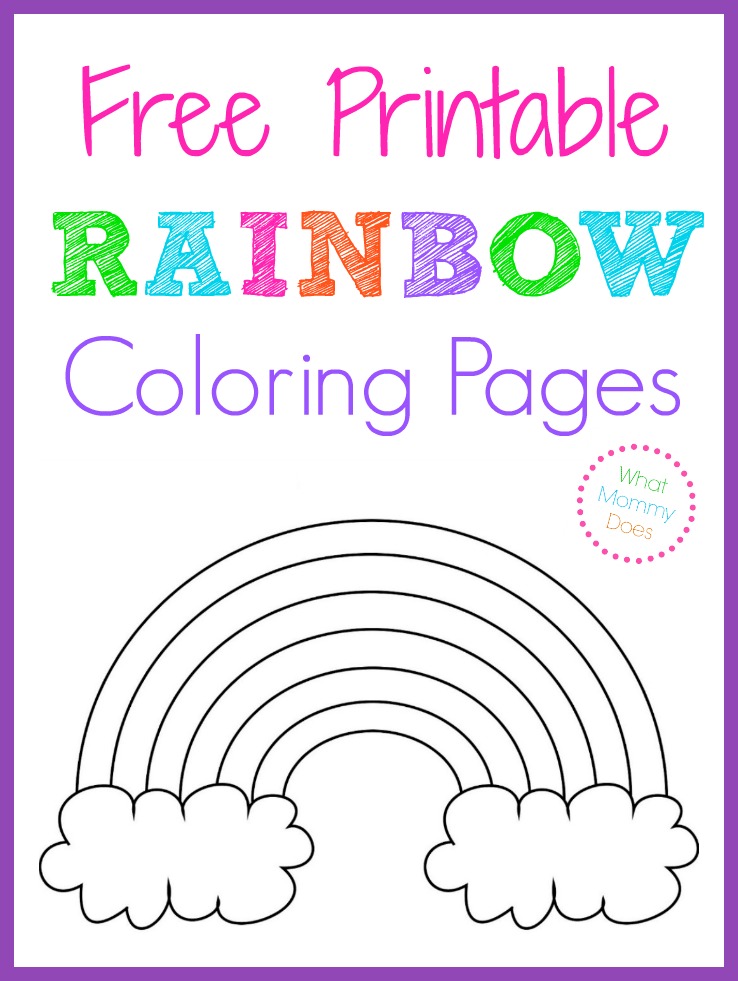 Cute Rainbow Coloring Sheets – A Perfect Quiet Time Activity
Here are three different rainbow coloring pages for you to choose from. All of them print out very large on a sheet of 8.5" x 11" paper. I think they make lovely quiet time coloring activities for all ages. All three of my kids like them (and I sometimes color them, too!).
We use them for coloring, craft templates, tracing outlines, or just plain cutting them out to hang on the fridge.
Happy quiet time! :=)
Simple & Cute Rainbow Patterns to Print Out
Here are several sizes of rainbows for your projects or simple crafts!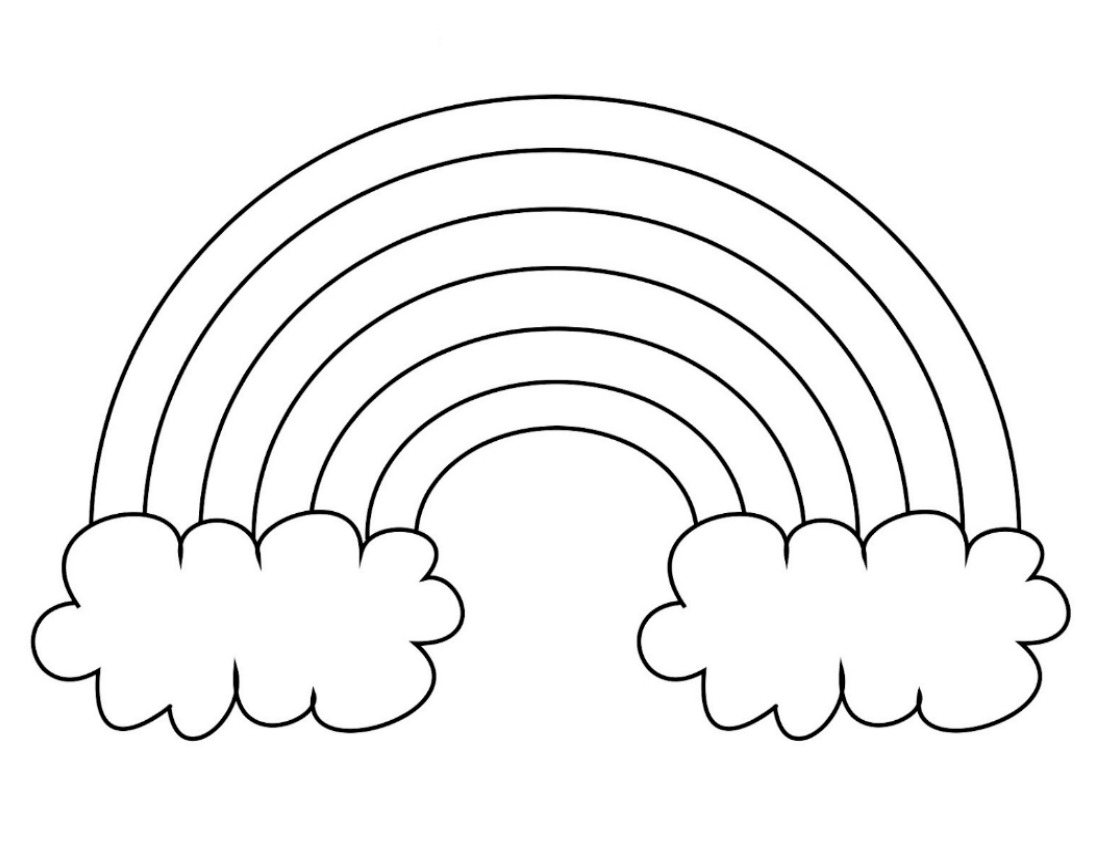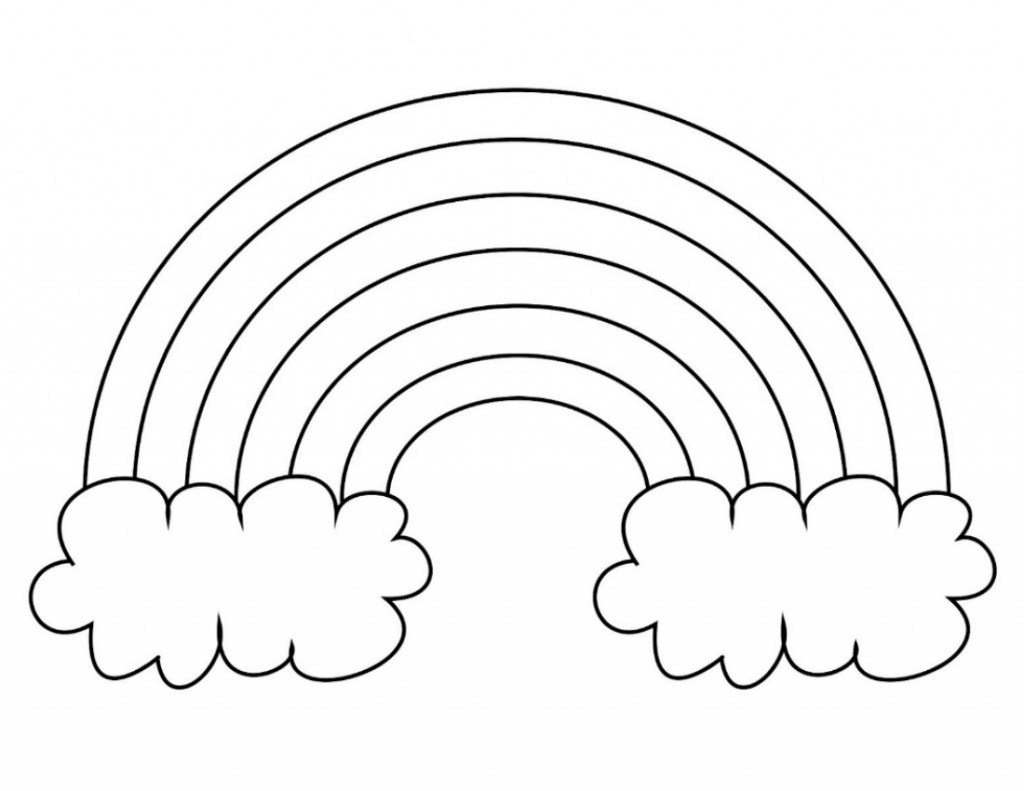 Two Medium Rainbows on One Page
(right click on the image below to save it and print it out)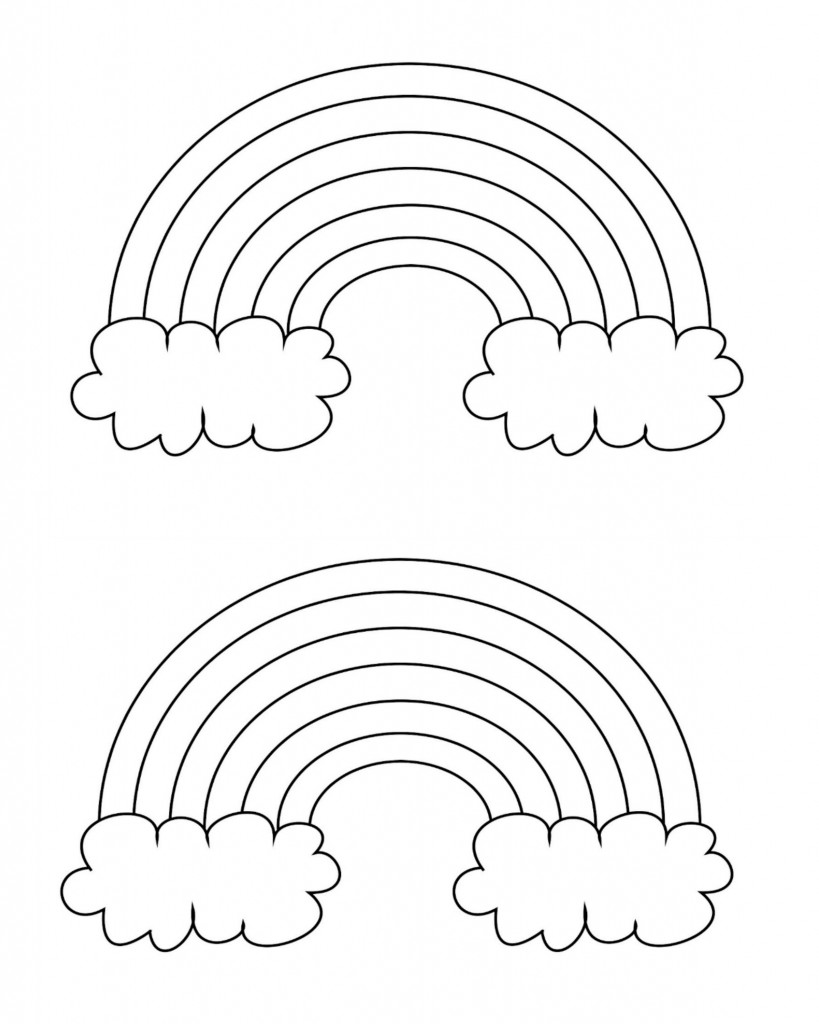 8 RAINBOW PATTERNS ON ONE PAGE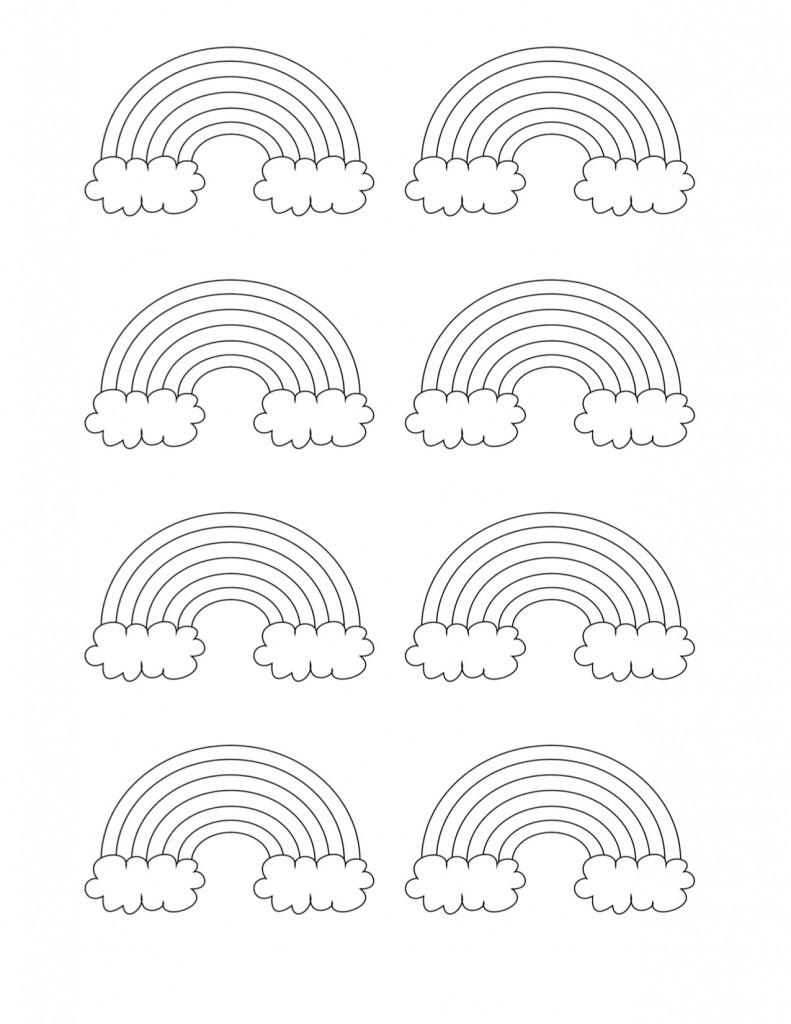 Other posts in the EASY COLORING PAGES FOR KIDS series:
Latest posts by Lena Gott
(see all)