It's about to be full blown summer around here, and we're already getting invitations to summer barbecues and pool parties. I like having a few go to recipes that can be thrown together quickly yet still look (and taste) fabulous.
Enter: CAPRESE KABOBS!
These little kabobs (am I spelling that correctly??) are the perfect solution for a quick party appetizer that everyone loves.
I personally grow tons of cherry tomatoes and basil in my garden each year, so I can grab almost everything I need out of our back yard. I always have skewers on hand, so all I need to buy for this dish is the mozzarella balls!
Caprese Skewers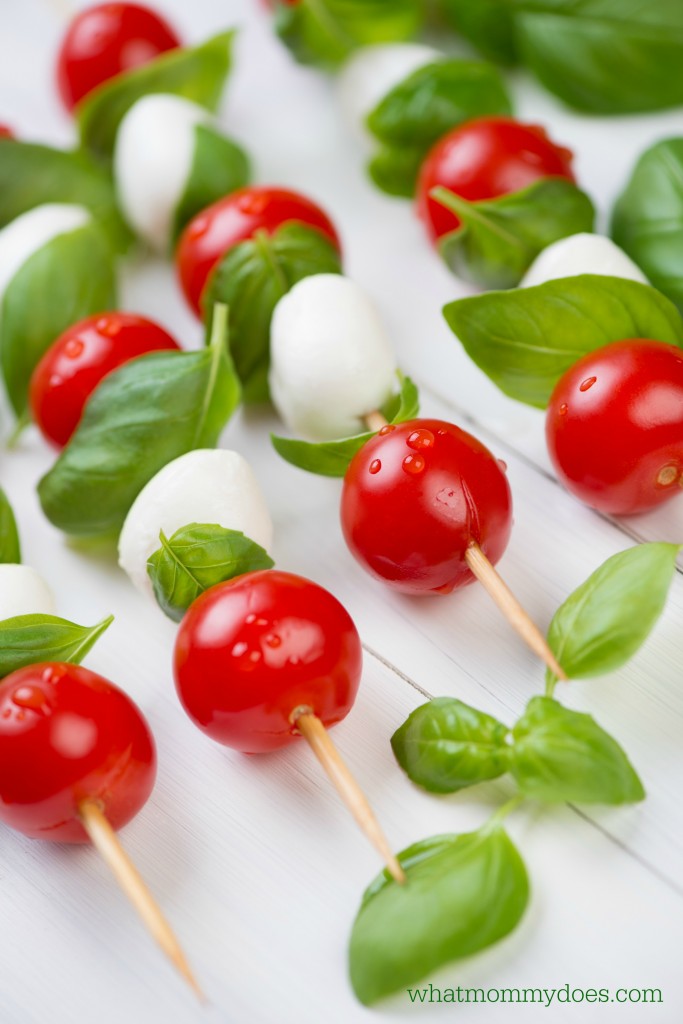 Ingredients:
wooden skewers (usually in the kitchen gadget section of the grocery store)
cherry tomatoes (a couple pints or so)
1 or 2 containers mozzarella balls (sold in the specialty cheese section of most grocery stores)
fresh basil leaves (be careful when handling these because they bruise easily…just pick the leaves off the stems instead of cutting to minimize bruising)
Note: If the mozzarella balls are pricey when you go to make this dish, just get one container. You can always double up on tomatoes to fill in! There's no need for this appetizer to be delicious AND expensive! 🙂
More from WhatMommyDoes
7 Kitchen Gadgets You Didn't Know You Needed Until Now
Latest posts by Lena Gott
(see all)