Moms work HARD. And I think sometimes we deserve a little something in return (other than love from our children, of course!) 🙂
I have rounded up some of the best free trials and free subscriptions I can find and listed them below. I will update this list as often as possible with great deals, so be sure to check back every so often!

Free Online Photography Classes
If you have a nice camera and dont' know how to use it, then this is the class for you. Equivalent classes in my area cost between $45-75 per session, so FREE sounds just about perfect to me. 🙂 The class is offered by the reputable crafting tutorial website, Craftsy.
Free One Month Trial of Amazon Mom
I LOVE Amazon as a mom. I can't say enough about their 2-day shipping that's included with your membership. On days when I can't get out of the house due to sick kids or just when we have way too much to do, I know I can order what I need online and find it on my doorstep in 48 hours. It's a real life-saver!!
Here are all the benefits you get with Amazon Mom:
• 20% off diapers with Subscribe & Save (Exclusive to Amazon Mom)
• FREE two-day shipping on millions of items with Amazon Prime
• 15% baby registry completion discount (Exclusive to Amazon Mom)
• Unlimited movies and TV shows with Prime Instant Video
• Unlimited music streaming with Prime Music
The best part about Amazon Mom? It's not only for moms – it's for ALL caregivers! So dads, grandparents, and even nannies can take advantage of this program!
Free Baby Formula Coupons
If you are expecting a child or just recently had a baby, you can request freee samples (sometimes they're full size!) and coupons from Enfamil and Similac. This post explains how.
Free Pampers Rewards Membership
Start turning diapers into rewards with Pampers Rewards! 1 – Join now 2 – Find codes on your Pampers products 3 – Submit codes and start turning diapers into rewards today!
Start earning reward points with every Pampers purchase. Look for on-pack codes and submit them online or with our mobile app. The more codes you submit the more points you'll earn, which you can use to redeem for rewards and savings!
Click on the image below to join Pampers Rewards & start turning diapers into rewards!
Free Stuff on Your Birthday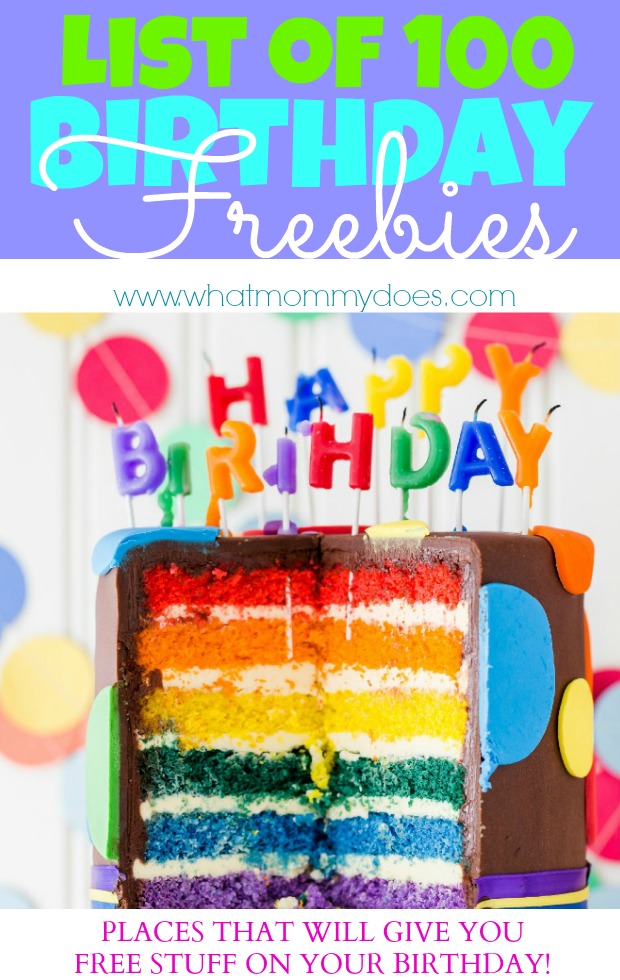 I'm a CPA turned SAHM of 3 little ones ages 4, 6, and 9. I'm a mommy by day, blogger by night. Join me as I write about fun kids activities, family finances, and losing 50 lbs after baby #3.
Latest posts by Lena Gott (see all)