This is a sponsored post written on behalf of Banana Boat®. All opinions are mine!
Ya'll know I love a good playdate. We have playdates for all occasions around here – to celebrate holidays, to celebrate the start of a season, really for any reason!
This week we had one of my very favorite summertime playdates – a MUD PIE PLAYDATE!

Mud pie playdates are perfect for just about any child who still loves playing in the mud, but they are especially great for preschoolers. They're adventurous enough to get right in there and start making mud pies, but not so young you'll worry about them eating it.
The beauty about mud pie playdates is that they're super popular with moms and kids alike. Every time I post one of these on my stay-at-home-mom's group calendar, it fills up with RSVPs in no time. Something about being able to get messy and not care about it really draws people in!
Mud Pie Playdates ~ Messiness Encouraged!
Before your playdate starts, make sure you are prepared for the messiness. Some moms tell their kids not to stick their hands in muddy water. Not this gal! If we're having a mud pie playdate, WE'RE HAVING A MUD PIE PLAYDATE!
The kids, their clothes (yes, including the princess outfit!), and my yard were covered in mud when it was all over.
I wouldn't have it any other way. 🙂
Somehow my rolling pin got thrown into the mix. This is my real rolling pin. From my kitchen. Not sure how this got outside, but they sure had fun rolling out mud with it! 🙂
I recommend giving your kids a stash of your older plastic utensils (slotted spoons, spatulas) and other mud pie making tools ahead of time. I made the mistake of not doing this the first time we planned a playdate, and before I knew it, all of my good kitchen items had walked off into the mud pit!
Now I pick up old utensils here and there at the Goodwill or yard sales when our old ones break. In addition to kitchen utensils, we use sand shovels, plastic cups, measuring cups, and if you're looking closely – one of my mixing bowls! aghhhh! They totally got me.
Here's your fair warning: extra utensils may make it into the mix. Inventory your items before and after the playdate occurs! Just sayin'
Mud Pie Playdate Checklist
Hosting a mud pie playdate may seem intimidating at first, but it's really one of the most laid back types of playdates we have. That's because everything required of you is done up front. Once the kids arrive, the playdate just runs itself because they know what to do!
So to prepare for your playdate, you only need a handful of things that you likely already have at your disposal:
1. Buckets – we used beach buckets.
2. Kitchen utensils and plasticware – spoons, spatulas, bowls, measuring cups
3. Bakeware – I gave the kids my old rusted muffin tins instead of throwing them out. You could also do a cookie sheet or cake pan. These really makes the mud pies authentic!
4. Dirt and water – We actually used dirt from 1/4 of our garden that's not in use this season. I did that on purpose because I didn't feel like going all out on our garden this year, so I designated it as a dirt pile for the kids to play in even before the warm weather arrived. The water hose is located right next to our garden. I would not recommend trying to do all of this with buckets of water…the kids will want A LOT of water for mixing mud and cleaning up, so a water hose is best.
5. Water to drink – They'll get hot!
6. Sunscreen – Too important not to forget when you're playing outside in the summer heat! My go-to brand is Banana Boat®.
7. Towels – Many of the kids will be soaked when the playdate is over and some moms may not remember to bring their own towels, so I like to have extras laying around. Also, I place one just inside our back door so the wet footed children don't slip and fall on our hardwood floors!
For our playdate, I grabbed the closest Banana Boat® product I could find, the Sport Performance® SPF 30. I realize it's not the kids version like the ones below, but I couldn't find our spray bottle at the moment. Turns out it was still packed up from our beach vacation last week!
My kids are old enough to be told not to rub their eyes after we apply sunscreen. If yours are not, then I recommend the tear-free, sting-free versions below.
And here's my little guy "modeling" sunscreen for you. He's demonstrating how you squeeze the bottle. 🙂 He said I needed a picture of the stuff inside! LOL
Banana Boat® sun care products are tested in seven conditions – sun, pool water, ocean water, wind, sweat, sand and extreme heat – so you can rest assured they provide safe and effective broad spectrum UVA and UVB protection. Just remember to reapply 1 oz every two hours, maybe more often if the kids are getting super wet at the playdate!
This is a sponsored conversation written by me on behalf of Banana Boat® . The opinions and text are all mine. Comments submitted may be displayed on other websites owned by the sponsoring brand.
Other Posts You Might Like
How to Teach Your Preschooler Letters the Easy Way!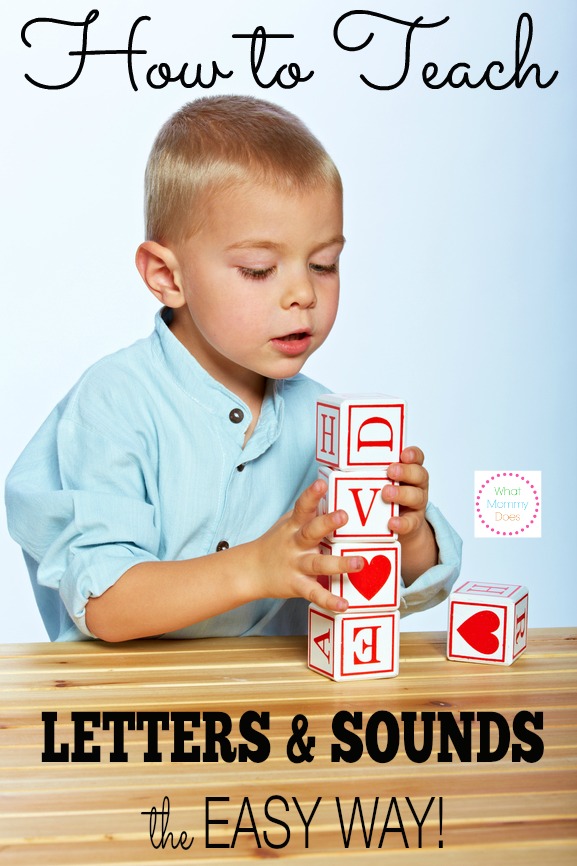 My Sanity Saving 3 Basket Laundry System
Latest posts by Lena Gott
(see all)