People ask me all the time, when I tell them that I make a living working as a blogger, that they don't have what it takes to be a blogger.
I've heard this so many times lately that I feel compelled to write a post explaining what it takes to be a good blogger.
I think just about everybody has it in them to be a great blogger, but they don't know where to start. Hopefully this will give you the confidence you need to take the plunge to start your own blog!
---
SPECIAL ANNOUNCEMENT! Starting now, I have a special deal just for my readers – you can get a special price on web hosting (just $2.95 a month for a new blog!) to help you get an affordable jump start in the early days of your blog. Click here to read more after you've read this post! >>
RELATED READING:
---
Truly, I believe what makes someone good at blogging would also make that person great at most things in life. I think no matter if you want to be a food blogger, lifestyle blogger, fashion blogger, or even if you want to sell your crafts online from your own website, there are certain traits you must have in order to succeed. These are the first five that came to mind (mainly because they apply to me!) 🙂
Keep in mind this is written for the woman (or man!) who wants to start a MONEY MAKING BLOG. There are many other reasons to have your own presence online, but this is who this post is meant for….someone who wants to create a website that will earn them extra income over time.
1) You're creative
The most successful bloggers out there are creative types. I don't mean you have to be the "make arts and crafts or paint a picture" type of creative, I mean you must have an imagination. If you like thinking up new ideas or get excited about possibilities, you would be a good blogger.
2) You can work independently, without direction
No one tells you what to do on your blog. You get to determine everything from the blog name to the colors you use the types of posts you write. You must have the drive within yourself to do these things because nobody is going to make you. If you have that kind of self-direction, you could be a good blogger.
3) You prefer to be paid based on results
This is a big one to me. In fact, it's probably the #1 reason I like blogging. I used to work in the corporate world where everyone had the same starting salary based on education & credentials, and everyone was lumped into pay grades. No matter how hard I worked or how well I performed, I was never going to get more than a 3% raise, and sometimes they found nitpicky reasons to make it 1% or 2% even though I did top-notch work. Blogging isn't like that. Everyone starts in the same place – with no content and the world at their fingertips. And it's up to you to decide how much money you are going to make. Best part is, once you figure out how to make money, every additional hour you put into your blog has the potential to ADD to your monthly income. So you can grow it however fast or big you want, depending on how hard and smart you work. Honestly, I think it's the best game on the internet!
4) You're a bit of an introvert
Let's face it, I talk all day long on the blog, but I don't actually have to talk to anyone face to face. I'm good at face-to-face and actually don't mind speaking in front of groups, but it quickly burns me out and I have to retreat to rejuvenate. I learned recently that means I'm actually an introvert because alone time recharges me. If that sounds like you, blogging could be the perfect job for you. You get to interact with people whenever you want, but because you're at home, you get to work in peace and take breaks whenever you need to. Sometimes I take off days at a time!
5) You desire a flexible work schedule
I can't think of another job that's more flexible than blogging. I get to work when I want, stop when I want, go on vacations when I want, and even work in bed/on the beach/at the park or anywhere! I love being outside, so that's my idea of a luxurious work day….a nice sunny day, not too hot or too cold, where I can take my laptop and relax while working on something I love. I don't have a boss breathing down my neck, and I don't have to work any sort of traditional hours. I commonly work only from 8-9 a.m., again for a bit after the gym or when my toddler is napping, and again at night. I basically work here and there, fitting my job around my family, not the other way around. I just love it! Sometimes you just need a reason to get going on something. If a flexible schedule is something you crave, then that's how I know you'll be a good blogger…when we're motivated enough, we always find a way of getting what we want!
Starting a Blog – Is It For You?
If you want to create the blog of your dreams, I think you need to do a little soul searching first. If you can't see yourself in the list of traits above, that doesn't mean you can't make a go of blogging. It just means you need to make sure you have OTHER traits that lend themselves to being a successful blogger. Perhaps you're really competitive and don't like losing at anything you do. Perhaps you really really need a work schedule to accomodate special needs in your family. There are many reasons blogging is great for a particular person or family situation!
If you think blogging might be for you, there's a low risk way to get started and build a blog from the ground up. The first thing you'll need is web hosting. For this, I recommend Bluehost. It's cheap to start a blog with them and will get you far enough until you need a heavier hosting plan to handle lots of blog traffic. I've explained exactly how to start a blog with them in this tutorial.
> Click here to learn about starting a blog <<
---
If you're strapped for time? I'll email my blog startup checklist to you!
If you would like to use my tutorial to start your blog but don't have time right at the moment (or maybe you're at work and can't walk through this tutorial right now), you can get a free copy of my tutorial emailed to you by signing up for my Start a Blog Newsletter. This is an especially good option if you're viewing this page on mobile right now. Just sign up below using your name & email address, and once you confirm the email newsletter subscription, you will automatically receive a download link for the PDF checklist via email.
But if you're ready to get started now, skip this part & go straight to the tutorial here>>
---
How I Would Create a Blog if I Had to Do It All Over Again
There are certain things I would do differently if I had to start all over again. I wrote about them in the post below. I don't think making a blog has to be difficult – I took the long road, but I hope you can learn from my mistakes and adventures and make the process a little easier on yourself! This is the advice I gave my best friend when she decided to start her blog last year!
Good luck with your new blog! And don't be a stranger – make sure to come back and check in with me occasionally to let me know how it's going! 🙂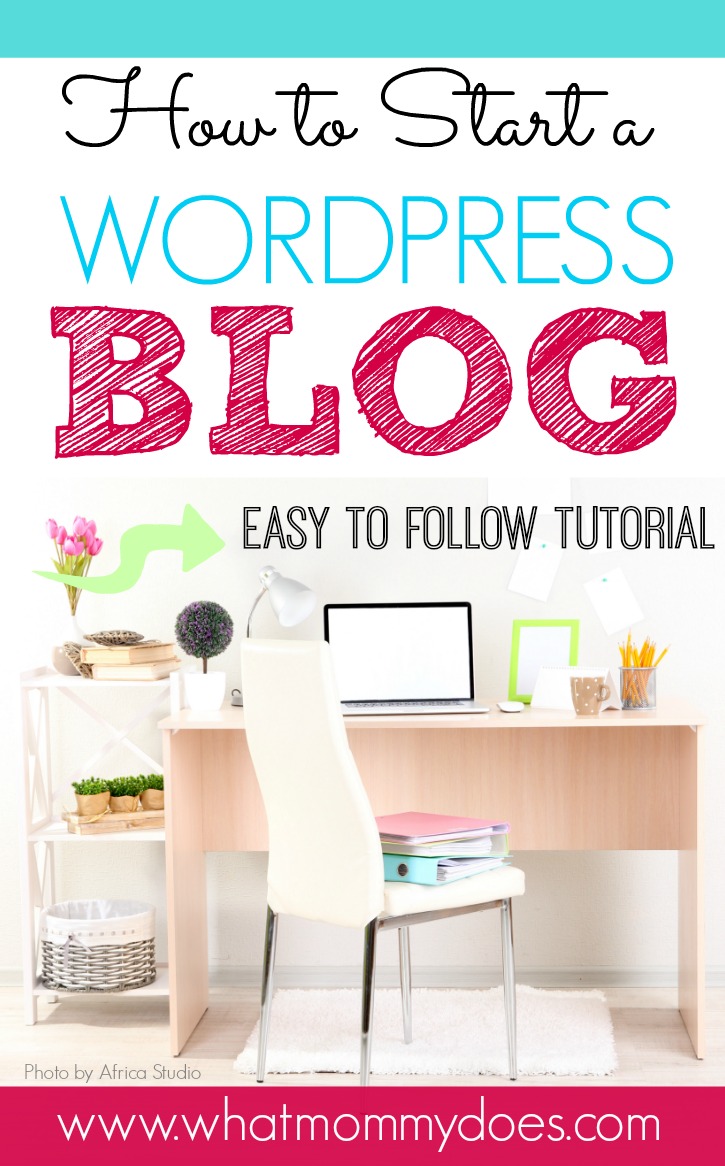 Latest posts by Lena Gott
(see all)