Something I know a lot of people (including me!) agonize over when starting their blog is what to name the darn thing!
I thought it would be helpful to cover my naming process with you so you can see that:
A) it was very hard for me too and
B) that there's a method to choosing a perfect blog name (in hindsight) 🙂
How I Named My Blog
Before I started blogging, I agonized over my blog's URL, www.whatmommydoes.com, for weeks before settling on that name! I came up with dozens of potential names and couldn't make a decision one way or another.
It wasn't until my best friend from high school, Saira, flew in to see me that I was really able to solidify my choice. (a trip she was already planning, thank goodness!)
Whereas I'm more analytical and a little scatterbrained, she is more creative and thinks things through. She made me sit down and write down a few things that helped me decide what my blog should be called.
First, she made me identify my primary reader. That is, the person I would be writing to in my mind every time I published a new post.
I was always clear on that – it was a new mom just like me who wanted to someone to help her navigate financial decisions and this thing called parenting.
But beyond that, I was lost. I knew who my ideal reader was, but I didn't know how to translate that into a name!
So then Saira made me write down at least 25 different phrases and words that described my vision for the blog. I wish I still had that list to show you, but I think I ended up with a list like this:
things moms need
what mommies like
frugal tips for moms
playdates ideas for stay-at-home-moms
what moms can do to make money from home
how to have fun with kids
mommy diaries
my mommy adventures
and so on
We wrote it all out on a huge white board and it wasn't until I took a step back and looked at the list that I was able to sum it all up into a single phrase – What Mommy Needs.
But I bet you're gonna guess what happened next….
As it turns out, WhatMommyNeeds.com wasn't available!
What in the world?! I did all that work for nothing!
What To Do If the Blog Name Isn't Available!
So back to the drawing board we went. I think I tried out a dozen combinations of words when I finally settled on WhatMommyDoes.com and when I checked that it was also available on social media, I knew I had found a winner!
Because I recommend Bluehost for webhosting (click here for the entire Blog Startup Tutorial – it's a step-by-step guide with screenshots), I also recommend you check the availability of your blog name there.
To check for your chosen URL availability on Bluehost, follow these steps:
Choose the hosting plan of your choice (pro tip – you don't want anything less than a 12 month plan because losing your URL after your month-to-month renewal didn't process is NOT the way to build a money-making blog!) – you have to do this step before it will allow you to access the URL checker, but don't worry, no payment is due at this point!
Next you'll be able to enter in the URL of your choice to check its availability. If it's not available, then you can enter as many URL ideas as you want until you find one you like that is also available on social media!*
*Remember: Pinterest, Facebook, Instagram, and Twitter are your major social media channels. Facebook is truly the only one that you'll need an exact match for – I have @WhatMommyDoes on all four platforms, but I know many bloggers who have www.facebook.com/TheirBlogName for Facebook and then use their own name on the others. This would not be my preference, but it IS an option in a pinch!
What will you name your blog?
Comment below to let me know! I'm happy to help if you need a fresh pair of eyes to help you narrow down ideas or add a new perspective! 🙂 And if you are still completely stuck after reading this post, I have another helpful post for you! >> How to Choose a Blog Name You Won't Regret
---
Start a Self Hosted Blog on Bluehost
If you're ready to get started now, let's do this!
Click here to access to the web based version of the Blog Startup Guide.
But if you're strapped for time? I'll email my blog startup checklist to you!
If you would like to use this tutorial to start your blog but don't have time right at the moment (or maybe you're at work and can't walk through this tutorial right now), you can get a free copy of this checklist emailed to you by signing up for my Start a Blog Newsletter. This is an especially good option if you're viewing this page on mobile right now. Just Click here to subscribe using your name & email address, and once you confirm the email newsletter subscription, you will automatically receive a download link for the PDF checklist via email.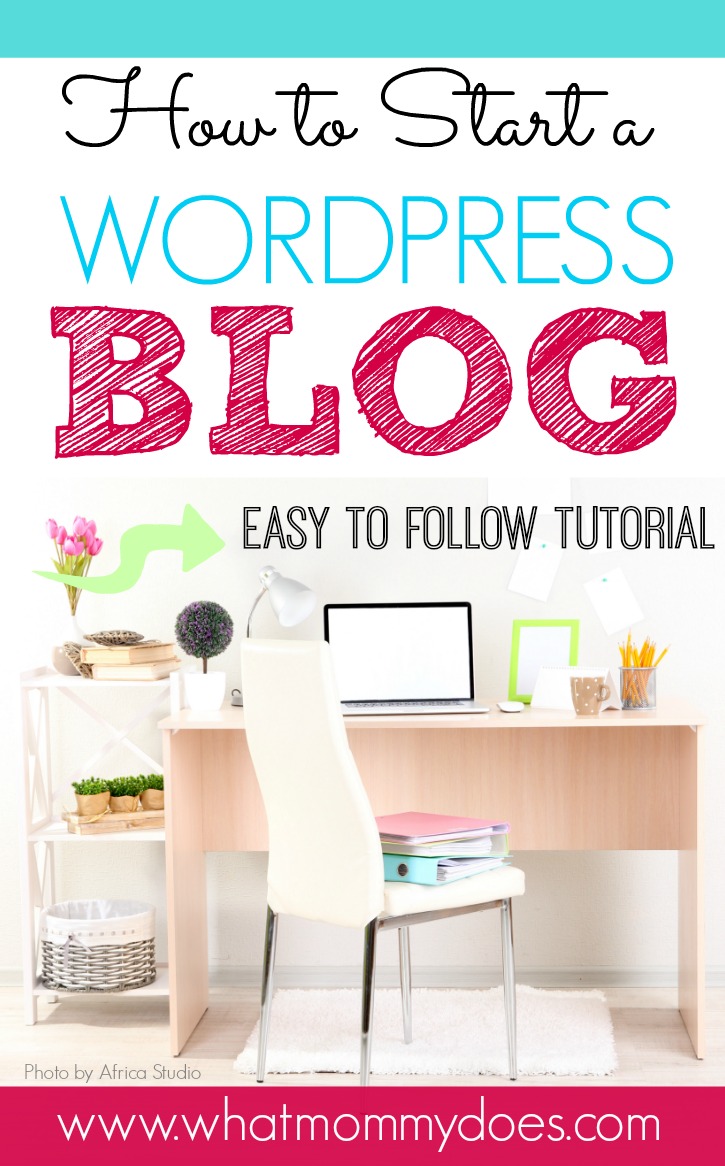 Latest posts by Lena Gott
(see all)