Everyone loves to get presents. However, don't make the mistake of thinking that when it comes to gifts, the more you spend the better!
These low cost gift ideas are perfect for any season.
If you're low on money, here are some simple, affordable gift ideas that can brighten someone's day without breaking open your bank account.
Remember, it's the thought that counts. And these inexpensive presents will let the recipient know you are thinking of them.
I broke up this list into sections based on budget.
If you are wondering what are some cheap gifts? Then this is the perfect list for you!
You'll be happy to see that there are so many wonderful gift opportunities ranging from free to under $10!
Pick and choose what works for your budget.
Free Gift Ideas
It's never too late to get a gift, and these free ideas are both budget-friendly AND thoughtful!
Grab one or two of these cheap ideas to make someone's day.
1. Give a card
A handmade card is a cheap DIY gift that is always thoughtful! You can decorate it with stickers or glitter, or any number of crafty options you have in your home.
Not into crafts? You can also write out a simple, thoughtful message—no glitter required.
I like to keep a pack of inexpensive blank cards around for this very reason. However, writing on a piece of construction paper or printer paper works well too!
2) Bake them something delicious
Everyone loves baked goods! You can make cookies, cakes, or even bread to share with the whole family.
Most of us have baking mixes or at least simple baking ingredients in our pantries, so pull them out and get to work.
3) Create an edible gift
If you don't like baking, or if your recipient has dietary restrictions, you can still whip up something yummy! Everyone loves food!
Make some candied orange peels, or create some gourmet popcorn (just add some sprinkled cheese and bacon bits for a delicious savory option).
The point is, everyone loves the opportunity to eat! Let them know you were thinking of them by sharing a simple treat.
4) Make a "mixtape"
Remember those old school mixtapes? Bring back some nostalgia with a modern-day version (and one of the cheapest gifts out there that's meaningful): a Spotify playlist!
Just create a list of some of your recipient's favorite songs, or songs that remind you of them, and add them to a playlist.
This is a fun way to make someone feel special!
5) Give homemade coupons
This is one of the best gift ideas, and the perfect gift for practically any loved one.
Make homemade coupons that the recipient can redeem at any time. Some examples include:
15-minute back massage (an ideal gift for a spouse!)
pet sitting
babysitting (EVERY mom will love this one!)
cleaning services
doing laundry for them
mowing the lawn/ weeding the garden
Back/head scratches – little kids LOVE this one
These coupons can be used whenever they want, so any loved ones are sure to appreciate them. The gift of time is a valued present.
6) Offer to play video games
For many kids (and some adults!), video games are a favorite activity. Make it even more fun by offering to play with them!
Just go ahead, sit down, and get into some fun competition. You can play on the same team or against each other—it's up to you.
I know when I play video games with my kids, let just light up. Even if I stink at it or if I lose the level, the fact they they are getting some one-on-one time means the world to them. The kind of alone time that gets less and less available as they get older.
7) Dish up breakfast in bed
This is one of my favorite cheap gift ideas. If it's your spouse's birthday, this is a really good gift.
You can keep it simple by pouring a bowl of cereal plus a glass of orange juice and have it waiting on the bedside table.
Or, if you really want to impress, wake up a little earlier and make pancakes, eggs, or French toast before delivering the delicious breakfast in bed!
The real gift here is that they get to sleep in a bit too! 😉
8) Pick a bouquet of wildflowers
If you have no money, don't worry about buying overpriced flowers. Instead, get out into nature!
Pick some wildflowers and make a unique bouquet. Or, if you have enough time, put together an arrangement of different kinds of flowers.
Then, take it to your loved one at work or give it to them when they get home from school. You don't need a lot of money to make someone feel special! Sometimes the best gifts are the good small ones that come from something simple.
$1 Gifts
These are the best $1 gifts, no matter who you're shopping for. There are so many great gifts on this list, it's hard to choose! These $1 presents will be sure to please everyone.
9) Gift an activity book
The dollar store is going to be your best friend for these inexpensive gifts!
Dollar store coloring books, sticker books, and crayons are very affordable. You can often get 2 for $1 even.
This is a great way to stock up on Christmas presents that will keep kids busy and happy.
As simple gifts for adults, you can give an inexpensive crossword puzzle book.
10) Personalized mug
A personalized mug is one of those useful homemade gifts that will actually be used regularly.
Simply grab a white mug from the dollar store or a thrift store, and doodle a design with an oil-based paint pen. Then, bake it in the oven for 30 minutes at 350 degrees to make it dishwasher safe.
11) Make some homemade hot cocoa
You can get creative and add some personal touches to this low cost gift idea! For example, stir in a little cayenne pepper for a spicy treat, or add a bag of marshmallows and sprinkles.
12) Deck of Cards
I've seen card decks sold for $1 at several places. This gift plus a few hours of playtime is a really fun idea and a great way to spend time together.
13) Candy
Candy is universally liked by pretty much everyone! Grab a jumbo candy bar, an oversized lollipop or a box of their favorite gummies, and add a bow for an affordable gift that'll be gobbled up.
Gifts Under $3
These thoughtful gifts are the best way to show someone you care. These little tokens of affection will make any day better! You can find these items for under $3, so they're super affordable and still very meaningful.
14) Print off some bookmarks
Trying to come up with a gift for a reader? Why not gift these pretty minimalist printable bookmarks.
Print them off then punch a hole on the top and add a pretty ribbon or a festive tassel. It's the gift that keeps giving!
15) Candles
These mini candles are under $3 and come in over a dozen scents. There's something for everyone here. These are one of the most versatile cheap gifts for the holiday season or any other time of year.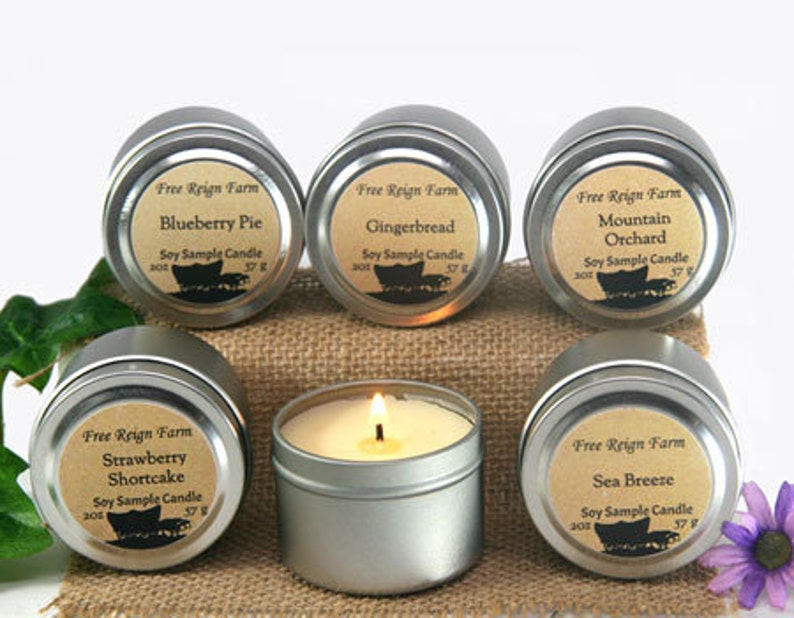 16) Stickers
Stickers are good small gifts that even teens will like! This pack of stickers includes motivational quotes and sayings that will make anyone smile.
17) A journaling kit
Know a deep thinker? A simple gift they'll love is a notebook for journaling along with a pen. These simple notebooks that you can buy in bulk can be very easily customized to fit the gift receiver. This would make a wonderful goody bag present for a little girls birthday party.
18) Personalized coloring page
Every boy and girl will LOVE seeing their name on a personalized coloring sheet. Add an inexpensive pack of crayons or colored pencils for the perfect present.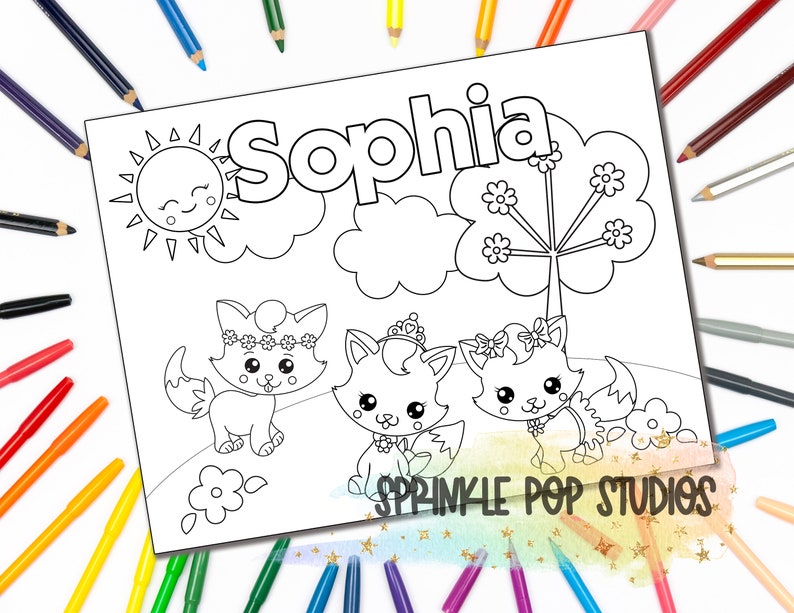 19) Framed photo
Grab a frame from a shop or a thrift store and print out a photo of you and the recipient. This is one of my favorite best friend gifts – so many fun memories together!
One of the best and cheapest photo frames I have ever bought was at Ikea. It was a solid green frame and only cost .99 cents!
For some reason that simple frame has been a great way to display my children's artwork over the years.
It doesn't matter how much something costs if it is useful and thoughtful.
A nice photo frame can make for one of the most simple gifts for adults, especially mothers, to capture those childhood memories.
20) Playdough with cookie cutters
This low cost gift idea is a lot of fun. You can either buy playdough or make a batch at home.
It's super simple to make with a few kitchen ingredients. You can even make the edible version if you have young ones that still stick things in their mouths.
Then, add some little plastic toys or a cookie cutter to provide hours of entertainment.
21) Baking kit
This is one of the best cheap Christmas gifts. Grab a few dollar tree baking supplies and add a fun printable gift tag that's perfect for the season.
A few items you can add are: cookie cutters, a baking pan, rolling pin, cupcake wrappers, mixing bowl, stirring spoon, etc…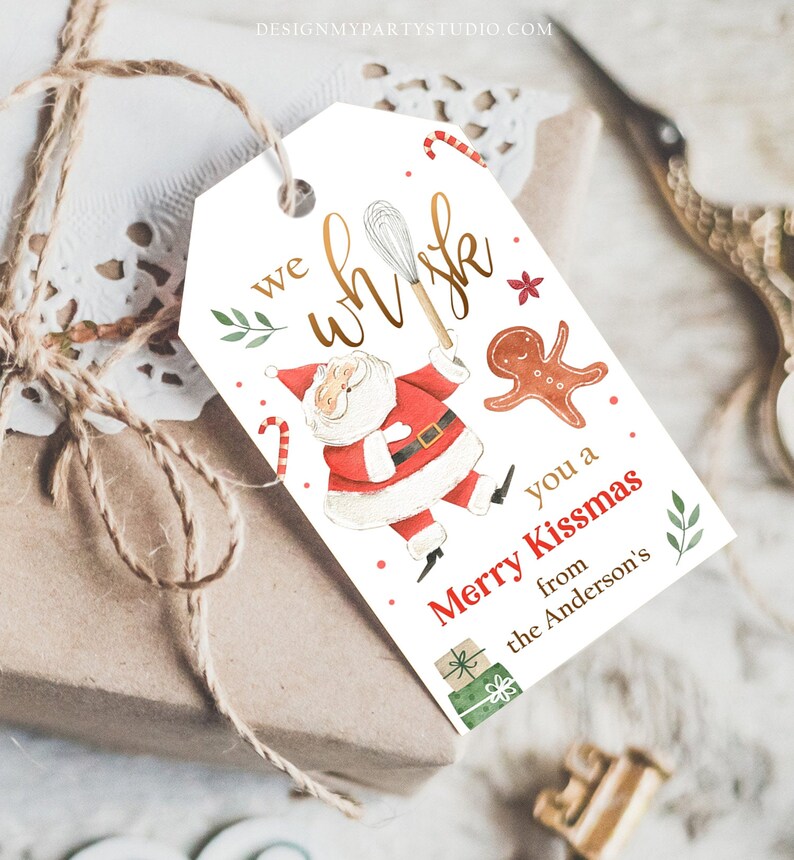 $5 Gift Ideas
Looking for a gift on the cheap? I have you covered with these clever, creative and budget-friendly ideas ranging from bath bombs to gift cards. All at under $5!
22) Bath bomb
Bath bombs make a really fun low cost gift for any girl, including teens and adults. This particular bath bomb is filled with a lovely relaxing scent and softens skin as you bathe.
Actually boys love bath bombs too. My nephew gets a lot of play time using these Crayola Bath bombs! They make for a very useful gift since little boys are notorious for getting caked in dirt when they play outside.
23) Personalized keychain
This keychain spells out the recipient's name and makes a super cute bookbag tag.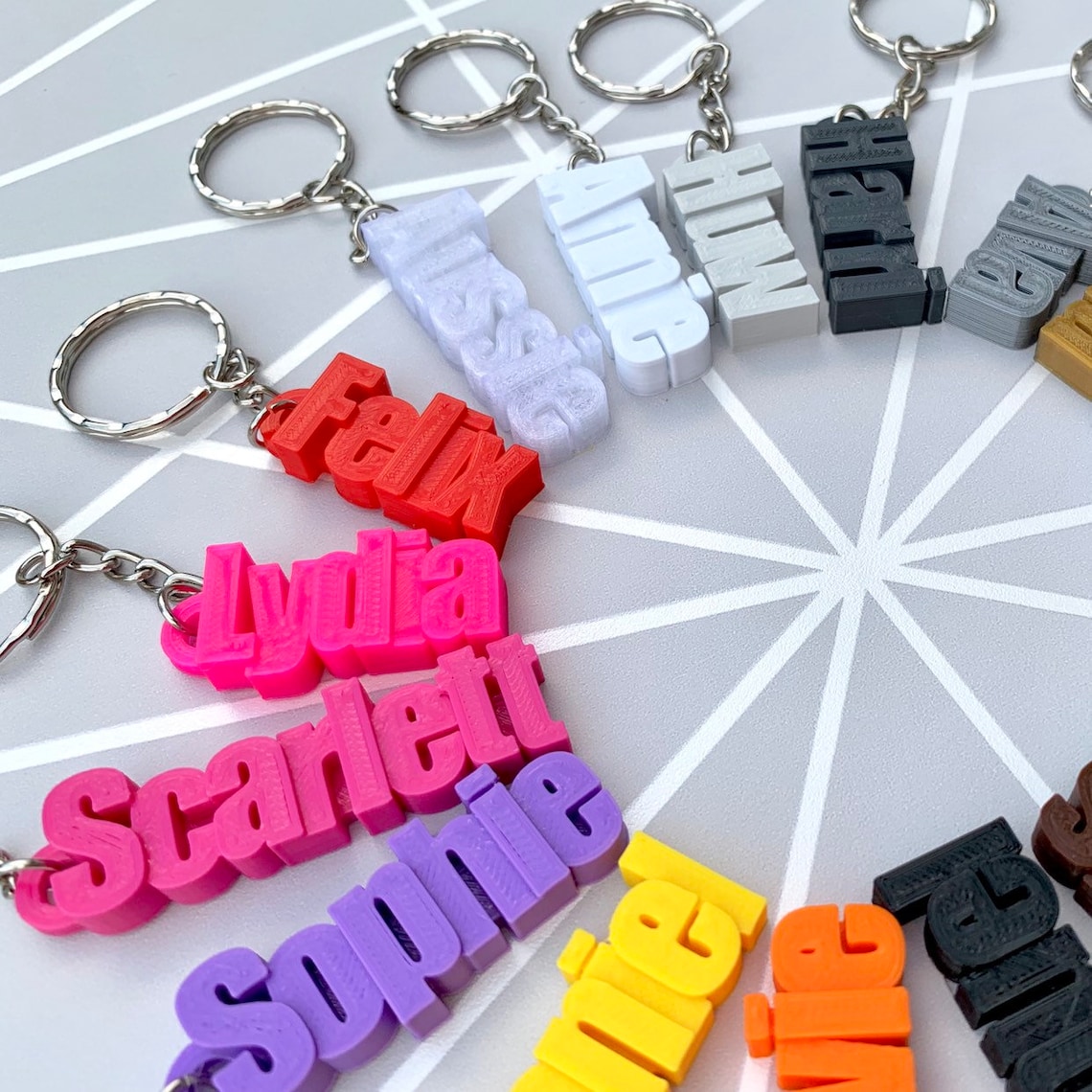 24) Collapsible straw
Here's an easy way to have the perfect eco-friendly gift. This collapsible straw even comes with a keychain so it's easy to keep on hand for anyone who is constantly on the go.
25) Homemade soap
No, you don't have to make it yourself….although you could! But the easier solution is to pick one of these gorgeous handmade soap bars. This is one of the best gifts on a tight budget!
26) Gift a movie night
This is one of the best birthday gifts. Treat the recipient to an Amazon gift card for a movie rental, and/or some popcorn. You can even invite good friends to join in the movie viewing.
27) Gift cards
A $5 gift card is a welcome gift for somewhere like Starbucks or the dollar store. Here are some fun ways to give gift cards that'll make them extra special!
The $5 gift cards to the Dollar Tree or Wendy's have been some of the most loved ones for my kids. Going to grab a Frosty or a small toy makes them so happy and like they are in charge.
Low Cost Gift Ideas for $7
You know that feeling of excitement when you open your gift and it's perfect? That is what I strive for…even when on a budget! Even people who don't usually need anything from Santa Claus or for their birthday can get treated with these affordable gift ideas under $7.
28) Fidget toys
Know a family member who's fidgety? If so, give them somewhere to expand all that extra energy with this fidget toy.
29) Survival multitool
This stainless steel snowflake multitool is one of the best inexpensive gifts out there! It fits in a wallet and has 18 functions in one tiny tool, including a bottle opener.

30) Cozy socks
These cozy cloud socks make a fun little gift for anyone on your list. This is particularly nice to tuck under the Christmas tree during those cold winter months.
Did you know you can turn any pair of socks into a non-skid by adding some dots of glue from a hot glue gun to the bottom of them? I have turned so many socks into grip socks this way over the years.
31) Mug
I am obsessed with these beautiful mugs – they are one of my favorite low cost gift ideas. They come in so many pretty shades of colors from a pretty pastel purple to a warm orange hue.
32) Smores stick
Know a smores fanatic? They will go crazy for this personalized smores stick! No more wondering if you are eating marshmallows off the right stick.
When you have little kids, you know exactly what I mean about stick sharing. One person either hogs the stick, or breaks it in half, or wants to have it when it isn't their turn. Eliminate these little fights by having their names engraved on them.
$10 And Under Gift Ideas
As you've seen on this list, expensive things don't always make the best presents. These low cost gift ideas at $10 will be sure not to disappoint while also staying budget-friendly.
33) Mini succulent
Help usher in some greenery into a loved one's home with this adorable pair of succulents. Don't have a green thumb? Go for a faux succulent set instead of a real plant.
34) Page spreader
This page spreader is the gift you didn't know you needed. Any reader will absolutely love this handy tool—it's the perfect way to make any bookworm happy!
35) Cast iron cooker
Anyone who likes camping will appreciate this cast iron cooker. This low cost gift idea can provide the gift recipient with grilled cheese, campfire pies, smores and more!
36) Rubix cube
The deep thinker in the family will appreciate a Rubix cube and a bit of downtime to figure out how to solve it. This is the perfect way to buy a little peace and quiet from your own kids too. 😉
37) Wine tumbler
This is one of those practical gifts that will be used often! A wine glass tumbler keeps your beverage of choice chilled, even during warm months.
One of the best ways to use this inexpensive wine tumbler is around a fun winter bonfire. If you need a gift to give t a neighbor or close friend, this one will always be a hit!
There you have it – over 37 low cost gift ideas for absolutely everyone on your list!
More Low Cost Gift Ideas:
Latest posts by Lena Gott
(see all)