Grab these free printable snowflake coloring pages now!
Just about every day my kids ask me to print some sort of coloring page for them. It's usually a request based around the most recent special occasion or holiday.
Well, yesterday it snowed ever so slightly for a few minutes early in the morning. So of course they asked me to find them large snowflakes to color. I figured what better time to create my own printables, so I did!
Free Printable Snowflake Coloring Pages
These snowflake printables weren't as difficult as I thought they'd be to make, so I'm wondering why I didn't do this sooner!
Next time I need a snowflake print out, I won't have to go elsewhere for it. Neither will you!
Snowflake Coloring Sheets – The Perfect Wintertime Quiet Time Activity
Here are five different snowflake coloring pages for you to choose from. All of them print out very large on a sheet of 8.5" x 11" paper.
These make great quiet time coloring sheets for all ages. Currently my 7-year-old, 4-year-old, and 2-year-olds love them!
Whenever they tire of coloring one page, they move on to tracing the next page and cutting out the third page.
I feel like I hit the quiet time jackpot with these printables! :=)
Beautiful Winter Snowflakes to Print Out
To access any of these printables, just click on the image to grab the PDF file for printing and downloading.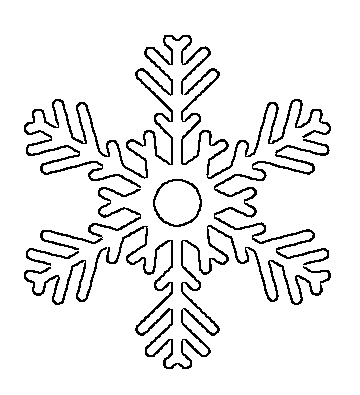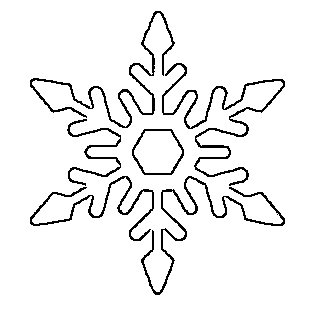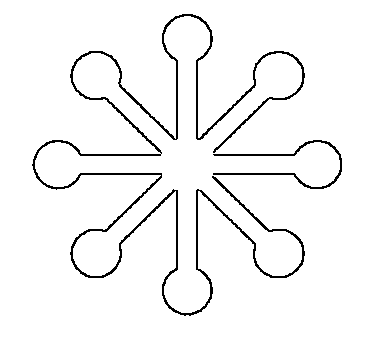 I hope you enjoy these coloring pages as much as we do. Have a great (and happily pre-occupied) winter!!
Latest posts by Lena Gott
(see all)