Grab these free printable snowflake coloring pages now for some simple wintertime coloring fun!
Just click on any individual image below to immediately download the design you want. Print out as many copies as you'd like on your home printer. Enjoy!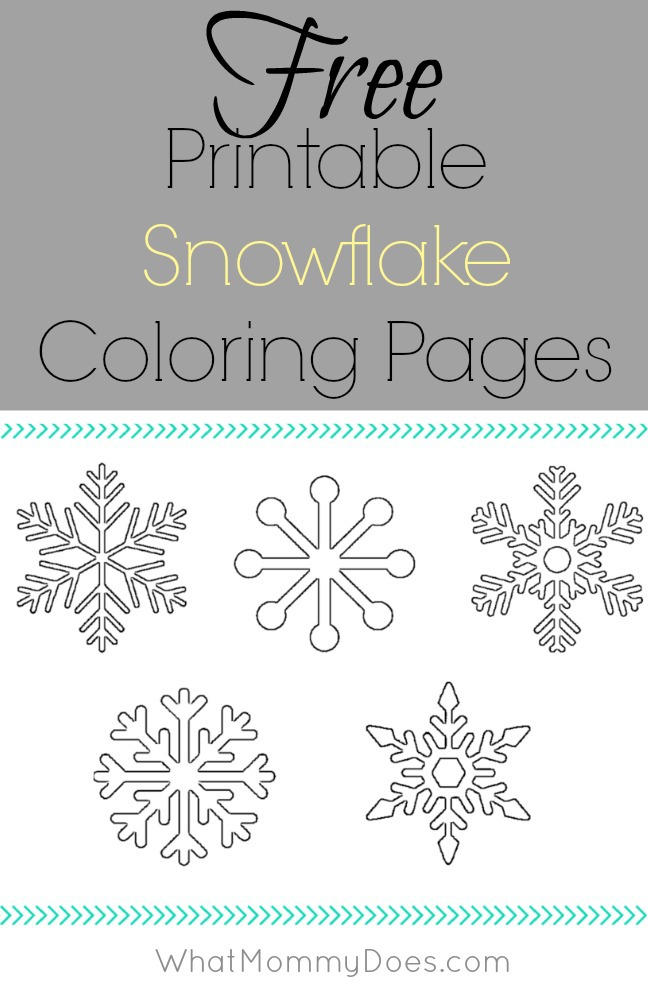 Just about every day my kids ask me to print some sort of coloring page for them. It's usually a request based around the most recent special occasion or holiday.
Well, yesterday it snowed ever so slightly for a few minutes early in the morning. Just barely any snow, but enough to get everyone excited. 🙂
So of course they asked me to find them large snowflakes to color. I figured what better time to create my own printables, so I did!
Free Printable Snowflake Coloring Pages
These snowflake printables weren't as difficult as I thought they'd be to make, so I'm wondering why I didn't do this sooner!
Next time I need a snowflake print out, I won't have to go elsewhere for it. Neither will you!
Snowflake Coloring Sheets – The Perfect Wintertime Quiet Time Activity
Here are five different snowflake coloring pages for you to choose from. All of them print out very large on a sheet of 8.5" x 11" paper.
These make great quiet time coloring sheets for all ages. Currently my 7-year-old, 4-year-old, and 2-year-olds love them!
Whenever they tire of coloring one page, they move on to tracing the next page and cutting out the third page.
I feel like I hit the quiet time jackpot with these printables! :=)
Beautiful Winter Snowflakes to Print Out
To access any of these printables, just click on the image to grab the PDF file for printing and downloading.
1) Pointy Snowflake
(easy to color with markers and colored pencils)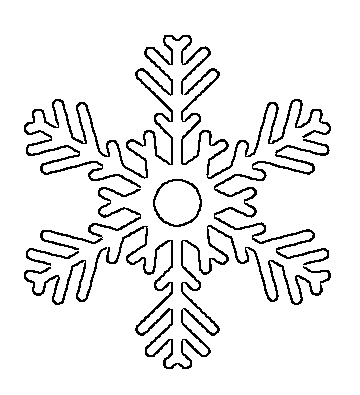 2) Twig-like Snowflake
So relaxing to color if you use watercolor markers. At least that's what my daughter likes to do.
3) Spearhead Snowflake
Such a pretty, simple pattern. If you print it out large enough, it would be lovely hanging from a string in a window.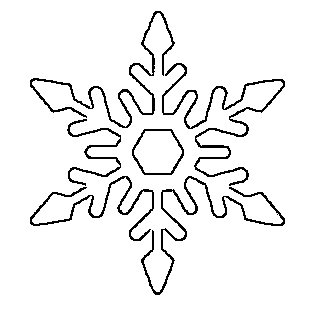 4) Rounded Snowflake Design
This one could easily be hole-punched as well. Would make a cute sewing pattern or crafting outline for all sorts of projects.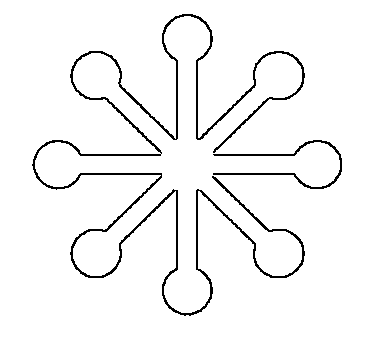 5) Traditional Snowflake Pattern
In my memories, this is what I imagine snowflakes to look like when they landed on my bedroom window.
I know that's silly because every single snowflake is supposed to be unique, but this printable is my favorite for this reason. It feels like my childhood.
I hope you enjoy these coloring pages as much as we do. Have a great (and happily pre-occupied with coloring and crafts) winter!!
Want Even Prettier Snowflake Printables?
>> Bigger & Prettier Snowflake Coloring Pages – Here is another page that has even more snowflake coloring page designs.
Go here and scroll past pattern #7…there you will find some beautiful snowflakes to color.
I have a diamond patterned snowflake, a really fancy looking template, and a big chunky snowflake perfect for little kids to color with larger markers. Enjoy!
I just love making new winter activities for my kids to do when we're stuck indoors. Make sure to bookmark this page because I plan on adding more printables every January or February.
Latest posts by Lena Gott
(see all)