Today I have something exciting to share with you – it's something I've been hoping to give my readers for a long time –
….an updated, vibrantly colored budgeting spreadsheet!
I don't know why I'm so excited about this. Maybe it's because the last budget template I published was as plain as can be.
I see all these super colorful ones on Pinterest all the time. Now I have my very own! 🙂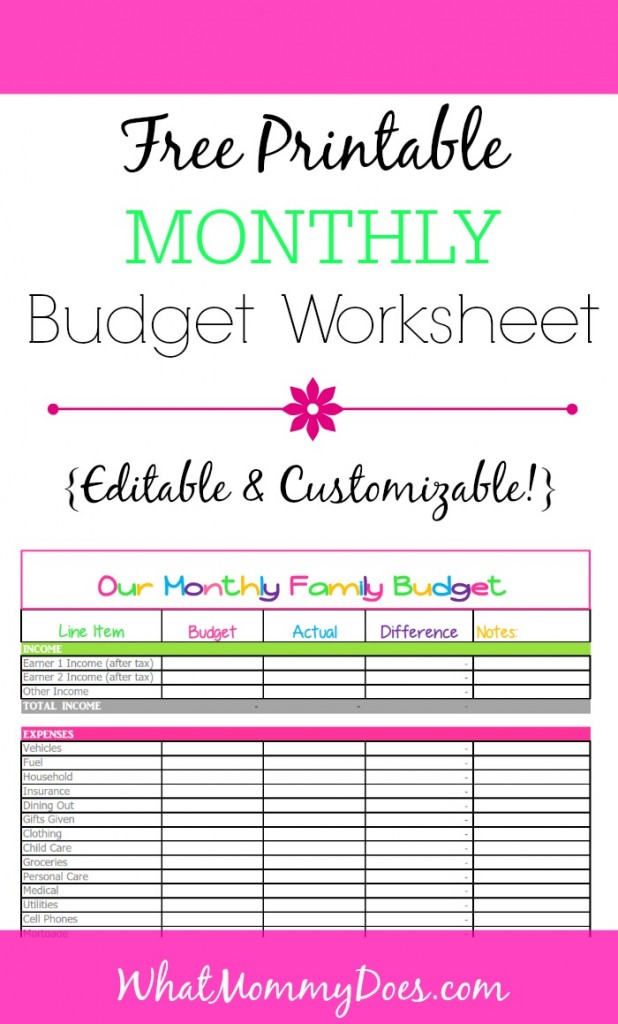 Free Monthly Budget Template
Since this is my second monthly budget offering, I thought it would be a good idea to offer you the chance to download a really plain one if you'd prefer it to a colorful template. (I won't judge!) 🙂
Here it is: Sample Monthly Expenses Spreadsheet (Don't laugh – I warned you it's very plain…but it gets the job done! 🙂
Budgeting Tips for Family CEOs
If you're new to budgeting, I have a few posts that might be helpful before you jump right in to editing this template with your financial info.
Cute Monthly Budget Printable – Completely Editable and Customizable
The beauty of this budget template is that you could easily use it as an annual budgeting worksheet. It's meant to be used as a monthly option, but you could easily delete "monthly" from the header and just call it Our Family Budget!
To download the worksheet (Excel format), click on the image below to access the DropBox file.
I've pre-populated this budget template with typical family household expenses.
There's not as much detail as in my original worksheet, but that's intentional – I don't want anyone to get bogged down in the details which could prevent them from even getting started in the first place.
These budget categories are intentionally broad so you can leave them as-is or customize it as you see fit!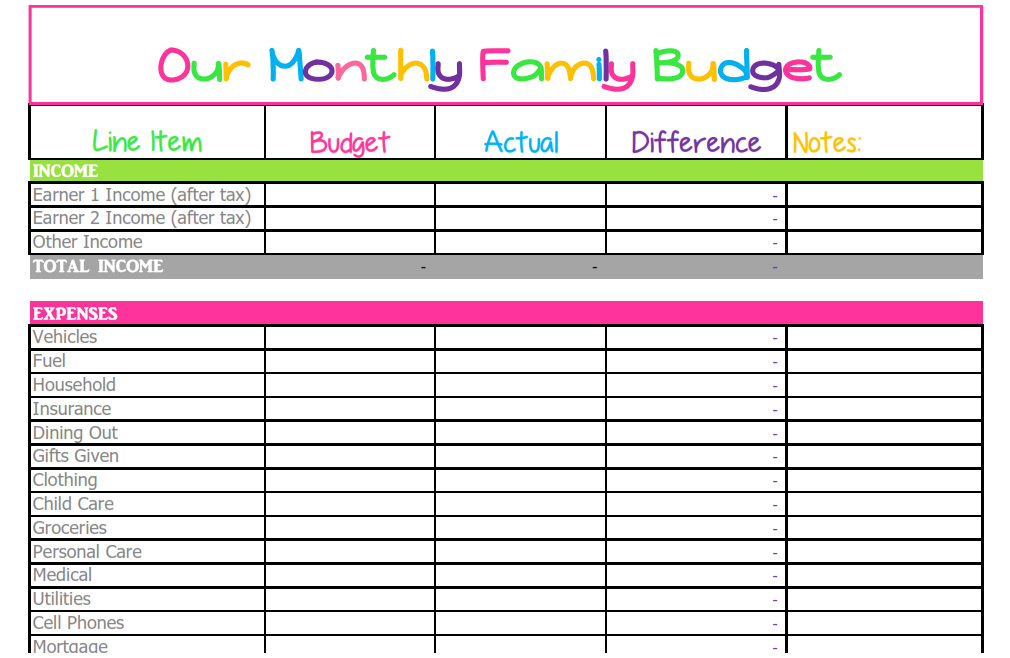 Latest posts by Lena Gott
(see all)