As any frugal person who fights the good fight every day, I go back and forth between being great at controlling my spending to losing control and buying something totally on impulse.
We all overspend at certain times, but do we ever really examine some of the reasons why we might be sabotaging our frugal efforts?
Stefanie O'Connell over at U.S. News & World Report interviewed some of the top money-saving pros on the web to find out 8 ways we sabatoge our own efforts at frugality. WhatMommyDoes is quoted at #8! Check it out:
8 Challenges to Staying Frugal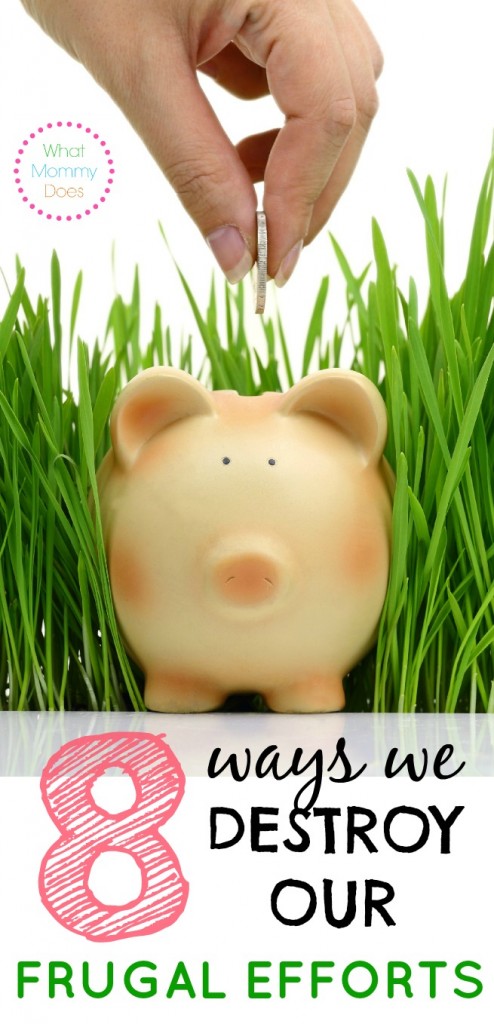 More from WhatMommyDoes: Budgeting Tips for Family CEOs
If you're new to budgeting, I have a few posts that might be helpful before you jump right in to editing this template with your financial info.
26 Week No-Brainer $1,000 Savings Plan
3 Tips for Sticking to a Budget While Eating Healthy
3 Super Simple Things You Can Do Right Now to Save Money
Detailed Couponing Tips for Beginners
Free Christmas Budget Worksheet 
$265 One-Month Money Challenge
Real Life Stories About Living on One Income
Can You Really Live on One Income? (my story)
I'm a CPA turned SAHM of 3 little ones ages 4, 6, and 9. I'm a mommy by day, blogger by night. Join me as I write about fun kids activities, family finances, and losing 50 lbs after baby #3.
Latest posts by Lena Gott (see all)