Camping is one of our favorite things to do as a family. I get so many questions from other moms about how in the world you can make staying outside with your kids an actual fun experience.
My answer to them – go prepared for comfort, but don't worry about traditional "activities" like you might have at home.
In essence, the key to having a good time camping as a family is to make sure everyone is happy, dry, and well fed. You don't need to make a lot of plans if you cover those bases.
I love having no plans. It's a time to truly unwind and just enjoy the God's creation in nature.
---
RELATED:
---
What to Pack for a Camping Trip with Kids
Camping with kids young or old is not the time to pack lightly. Take everything you think you'll need to be comfortable.
You'll be camping outside, but that doesn't mean that you and your kids need to be miserable the entire time!
These are the 7 things I highly recommend you take if you want to be super prepared for your camping trip with kids in tow:
1) Extra clothes
The kids will get wet and/or dirty, so extra clothes are necessary. Don't forget the extra underwear too! Telling a kid they have to wear their wet underwear because you ran out….ummm NOPE.
2) First aid kit with bandages + tweezers
Scrapes are inevitable on a camping trip, so having plenty of Bandaids is a good idea. You may also encounter a tick, and tweezers are mucho important in this scenario. If you DO find a tick on a child, this is how I have removed them in the past. Side note: if you do find a tick, don't make a big deal out of it. If you do, your child will FREAK and good luck holding them down to remove the tick after that point (speaking from experience here!)
3) Extra blankets or a thick sleeping bag
Even in warm weather, it gets colder than you might expect at night. You can go to bed wondering why you even brought blankets because it is usually still hot on a summer night around 10 p.m. But you will wake up at 4 a.m. freezing your tail off! We were way underprepared for this dip in temperature the first time we took our kids camping and it was NOT fun.
4) Bug spray
As I wrote in this post, nobody likes to be all bitten up by mosquitoes. Make sure you have two bug sprays. One to lose (because someone will misplace it) and one to use. Lol I'm not kidding….
5) Down time activities
Tailor these to each child. Take crayons + paper for your creative one and an iPod for your chill kid and a book for your bookworm. They will want to chill as well, and if you don't have something for them to do they will just want to play with fire.
6) Bikes (and helmets)
We ride around the campground a lot when we go camping. It beats walking everywhere! You may even find some trails to explore. Having bikes around really opens up the possibilities for how far you can roam.
7) Flip flops
These are in addition to tennis shoes that the kids will wear most of the time….flip flops are good for mornings and nights, especially when they're going back and forth to the bath house for a shower.
This is not an exhaustive list because you still need the obvious stuff like snacks and a tent, but hopefully this helps you understand the TYPES of things you should pack for a successful i.e. relaxing camping trip with kids.
Here's to being prepared for camping with kids!
More Camping Tips!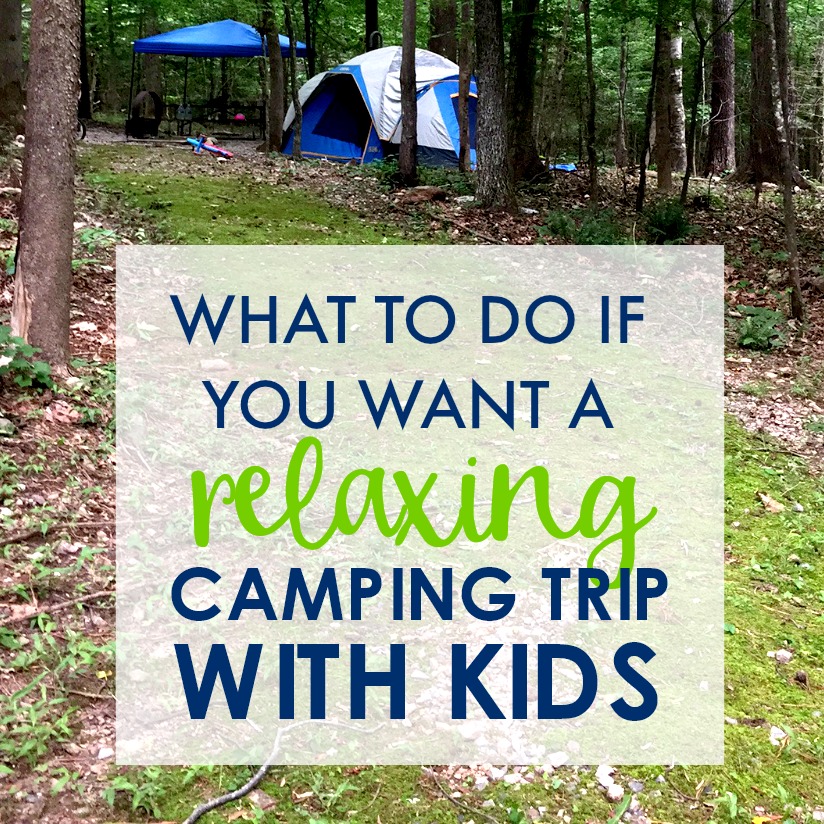 Latest posts by Lena Gott
(see all)