Do you have a sewing machine and want to make some extra money?
You're in luck! Handmade goods are a hot commodity right now as more and more people shift from cheap, mass-produced items from big box stores to locally crafted products.
Making money sewing is a good idea for anyone who wants to work according to their own schedule, use their creative talents, and make beautiful and useful things.
We've found 27 easy projects perfect for starting out your handmade business.
How to Make Money from Sewing
If you know how to sew, you can make money at it.
In fact, it's easier now than it ever has been to start a business (or at least a side hustle) using your sewing machine.
As a bonus, you can even do some projects using repurposed fabric scrap material! Or at the very least thrifted fabric that you find at a discount.
The profit possibilities are endless in this line of business!
Here are just a few ways you can use your seamstress skills to make money:
Alter people's clothing
Make home décor
Teach sewing (it's a lost skill these days!)
Start an online shop selling your handmade goods (like an Etsy store)
Sell your sewing crafts at craft shows
Start a YouTube channel teaching people how to sew
Sell sewing patterns (and occasionally offer free patterns to get subscribers to your email list)
Start a page or profile for your small business on social media like Facebook or Instagram
Save on shipping costs by keeping your business local so you can meet buyers at a place of your choosing for product drop-offs.
As you can see, there are so many great ideas to sell because not everyone has the skill of sewing!
It shouldn't be hard to find to find potential customers to buy your handmade sewing crafts.
Easy Fabric Crafts to Sell
We've rounded up a fantastic list of easy sewing projects and useful things for new sellers to make.
Get started on your sewing business today with some of these great sewing projects.
And if you ever want to branch out from sewing, check out this list of 100+ hottest crafts to make and sell. Loads of ideas there!
Sewing Projects to Sell for the Home
Hand-crafted décor and home goods are a treasure. They make a space feel vintage and cozy in the best way.
Below are some beautiful pieces your customers can use in and around the home.
Use your stash of fabric strips to make a beautiful rag rug to sew and sell.
It's the best way to use strips because it doesn't matter how long or short each piece is or what sort of pattern it has.
Just pick strips of fabric in coordinating colors that'll work well together.
This quick and easy table runner is an easy way to give a kitchen or dining room a little extra oomph. Kitchen items like this sell well at craft fairs.
Make some with classic, evergreen fabrics and others for the holidays and seasons.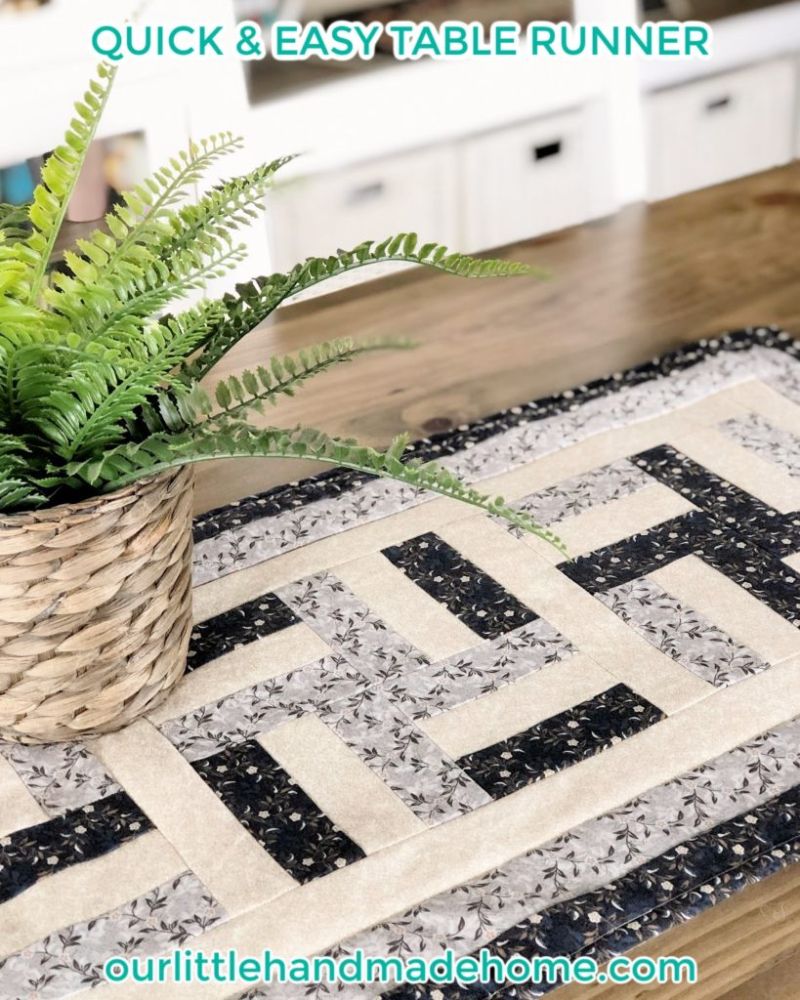 Handmade aprons are great for beginners and experienced sewers alike. Plus, you can make them for men and women.
They make terrific gifts for Mother's Day, Father's Day (grilling season aprons are fantastic), and Christmas.
Make sets of quilted pot holders to sell!
You can whip up these kitchen accessories in no time. They're fast and so pretty.
They're popular year round but are especially big during the holidays when everyone wants matching potholders, oven mitts, and kitchen towels to coordinate with their decor.
Eco-friendly products are the best thing for the environment, so market these reusable snack packs and sandwich bags to moms who want to avoid using plastics in their kids' lunchboxes (or their own) everyday.
Using waterproof fabric makes these bags a cinch to clean up.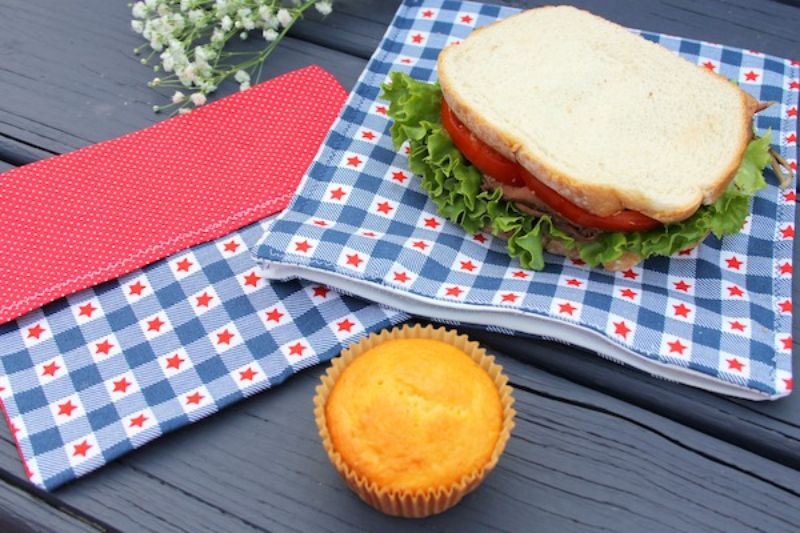 This project is perfect for beginner sewers and will make the most money when wine gifting is at its peak.
This is typically around wedding season (late spring through early fall with peaks in June and September) and the holidays.
Make sure you have plenty of wine bags made up for those times.
Small businesses also gift wine to their employees frequently, so reach out to see if they'd like custom designs for the holidays.
People love matching and coordinating stockings for Christmas. You can upcycle your family's old sweaters to make some!
Add buttons or ribbon accents to dress them up. You don't even need a sewing machine for this project—they can easily be sewn by hand.
Design throw pillows for a fraction of the price. You can whip these up in 15 minutes!
With simple fabric and pom-pom trim, you can make a bunch to sell in no time at all.
Pillow covers are another practical item that you should consider.
A quilt in a day? Yep. You're going to love how easy this project is.
It's a rag quilt (ragged-edge style) and is the simplest form of quilting to learn. The unfinished edges are less work but give quilts that rustic, farmhouse look people love.
Grab holiday fabrics while they're on sale in the off season to save a bundle on supplies!
With summer-weight quilts, you can even skip the batting to save even more money.
Keep homeschool or homework station items tidy with a chair organizer. It's an easy craft and is a great way to store all of a child's supplies neatly.
This fits over a standard dining chair up to 18″ wide, but you can customize them for smaller chairs, too.
Try selling some at homeschool conventions! But don't limit yourself there; many classroom teachers would love an adaptation of this to slip on their students' chairs.
These hot and cold bags are so versatile. Use them for stress relief, injuries, or illnesses. Use them cold for fevers or swelling or hot for chills and sore muscles.
They're easy things to make and useful year-round. Hot and cold bags are filled with dry rice, so they're extremely frugal projects that you can make a good profit on.
One of these bags would make a great gift for Grandma or Grandpa.
Sewing Crafts for Sale – Accessories for People and Pets
Lookin' good! At least, your customers will be when they purchase these handmade accessories from you for themselves or their pets. From a tote bag to a dog bandana, you'll find several fun projects to try.
You can never go wrong with a good tote bag. This camo version is large, stylish, and has a reinforced base to carry loads of stuff.
It's durable and made of water-resistant canvas, which is great for moms.
Sew some totes for the holidays as well as beach season—we all know how much moms have to lug around at the beach!
People love their pooches and are splurging more on their pets than ever before. If you want to start a sewing side hustle, pet gear should definitely be on your list of things to make.
These dog bandanas are certainly easy sewing projects!
Find fun patterns (seasonal and sports teams are big hits), sew into sample bandanas, and personalize them with the dog's name (optional) to make a few more dollars.
Spoil dogs with these durable handmade denim dog toys! Reuse your old jeans or buy denim fabric.
Either way, denim is long-lasting and durable, so these will likely last longer than typical dog toys. That's a good thing for pet owners with tough chewers who destroy ordinary toys in no time.
Insert a squeak or leave them out for those who prefer quiet toys.
They're easy to make, so you can whip up a lot of them in just a little time.
This cozy, double-sided scarf will be a hit. Who doesn't love a fashion item that can pull double duty? It's a great project for all sewing skill levels and is perfect for the autumn season.
Make scarves with coordinating patterns on each side or one patterned side and a neutral on the other. You have so many possibilities!
These pocket pillows are perfect for families who love to travel.
They're useful all year round but are particularly helpful for vacation season for kids to take some books, games, or an iPad along while having a pillow to rest their heads on when they need it.
Another great item for travels is a passport holder.
Why would anyone settle for a bland, boring passport holder when they can have one of these colorful leather ones instead?
This chic little DIY idea is perfect for people whose passports are a prized possession and treasured memory.
It seems that face masks will be around for a while, and many people like to have lots of different patterns to coordinate with each outfit, holiday, or season.
These fitted face mask patterns are available in 5 different sizes for children and 4 different adult sizes, so it's easy to ensure a good fit.
Moms who are on the go love coin purses. Just stash some cards or cash in a keyring coin purse, and you're ready to head out the door.
This fun Baby Yoda version is perfect for tweens and teens, but any Star Wars fan will be thrilled with it.
Of course, you can swap out the pattern for any fabric you'd like.
Each one takes a little over an hour to make.
Other zipper pouches like cosmetic bags and travel bags follow the same sort of template and are just larger. Consider those, too.
Can you believe scrunchies are back in style? What a surprise, and a welcome one at that, since they're so super easy to whip up.
Each scrunchie only takes about 20 minutes to make, but of course, you'll get faster at it the more you make.
If you can make them in the colors of local sports teams or for the holidays and seasons, they should sell like hotcakes.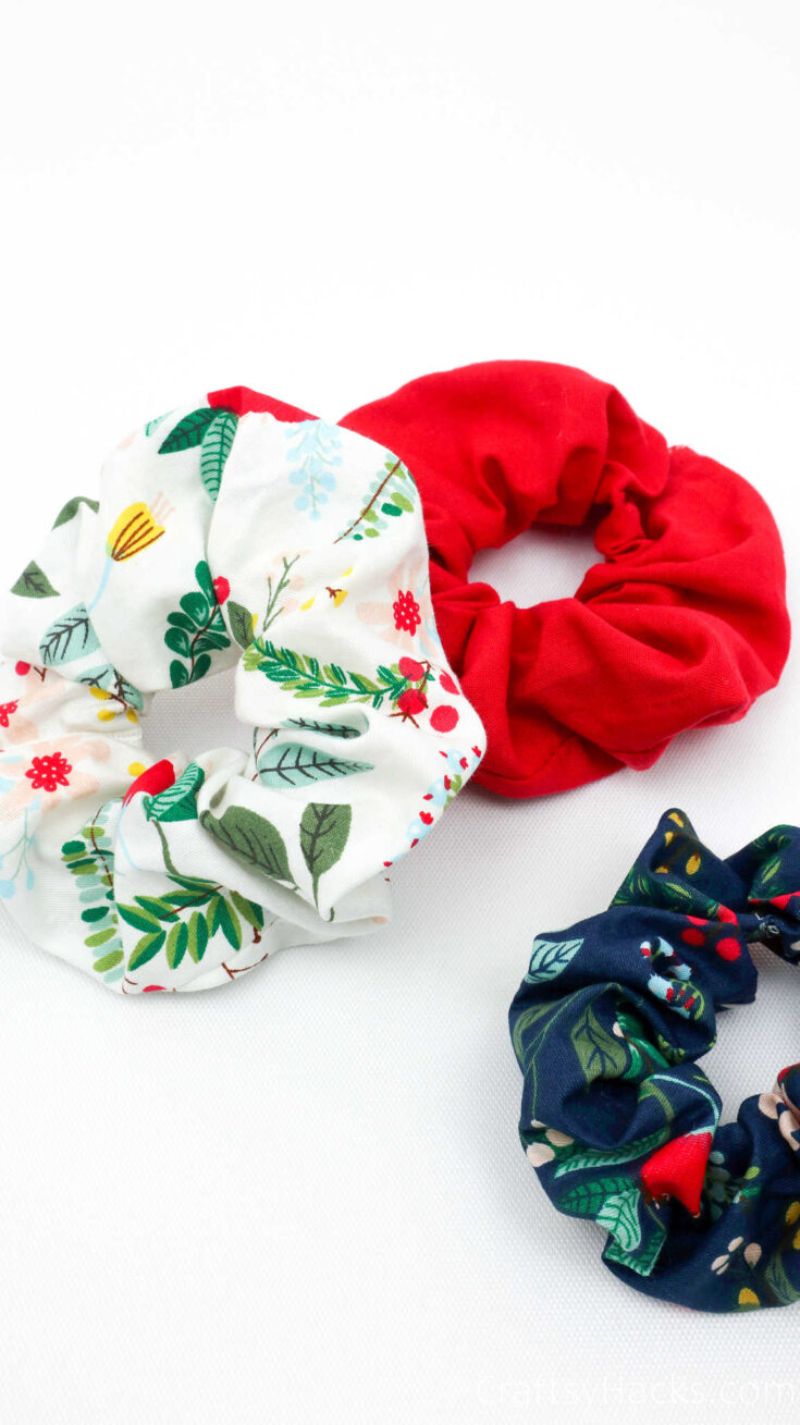 Turn old sweaters into fashionable handbags!
You can gather lots of materials for these bags just by asking your friends and family to donate their old sweaters to you.
You don't need to spend much money; your only costs will be the zippers, buttons, and handbag strap anchors.
Handmade Items for Babies and Kids
Moms are always on the lookout for items to buy for their newborn babies and little ones at home.
Family and friends want to buy the perfect gift for baby showers, too. You can craft some cute, unique, and fun baby and kid items using simple patterns and basic sewing skills.
Here are some of our favorite handmade product ideas for babies and children:
New moms are often looking for quality, handmade items like burp cloths and bibs for their babies.
These flannel burp cloths are too easy to make. Simply sew two pieces of flannel around the edge, cut the edges to fringe them, and you're done.
Once you get the hang of it, each burp cloth takes less than 10 minutes to make.
Local boutiques or thrift shops that sell baby items are a great place to market these baby items. Don't forget about trying your hand at baby bibs, too.
Tag blankets are terrific for babies who are just starting to develop motor skills. They are colorful and tactile and often become baby's favorite toy.
They're also easy crafts that don't take much time and will be popular for baby showers and baby's arrival.
Making stuffies is a valuable skill. Handmade toys like this mean so much to parents and will mean a lot to their children as they get older.
Bunnies are an excellent choice for Easter, but you're not limited to that season since bunnies are a popular baby shower theme, too.
These bunnies were made from trouser legs, so it's a great project for upcycling old clothes.
You can't get much sweeter than a cute strawberry doll. This is one in a series of fruit dolls that are just darling.
They're perfect for toddlers because they're so soft and cuddly.
They'll make wonderful handmade gifts for birthdays, baby showers, or Christmas.
Parents are much more into classic toys these days that keep kids entertained through play rather than using screens.
Felt food is fun to make and perfect for little hands to hold and play with. Plus, it's pretty easy to make, too!
Here's a tutorial for felt donuts, but the sky is the limit. Fruits and veggies are perfect for play kitchens and grocery carts instead of plastic toys.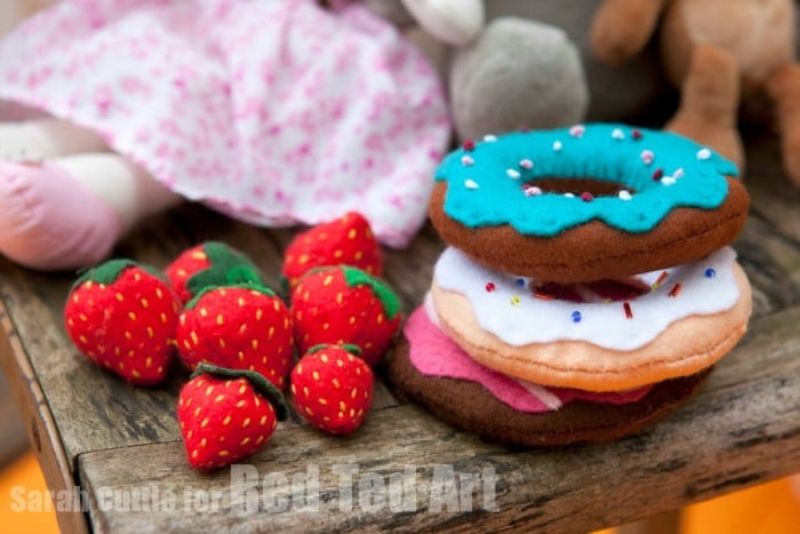 Here's another favorite homemade toy that moms and kids alike will love. Educational toys are always a hit.
They're made with felt and are handstitched with embroidery thread, but you can likely come up with a similar idea for other fabrics, if you prefer.
In summary, starting your own business is easier than you think. Choose 2-3 of these sewing patterns and fun projects, whip some up, and see how you do.
Let us know which projects and patterns you plan to try in the comments!
Related Posts:
Latest posts by Lena Gott
(see all)