Updated on May 2021. More items will be added!
Does the thought of earning extra money on the side selling handmade crafts at flea markets or even on Etsy or a Facebook page appeal to you?
It's a great way for moms to make extra money from home.
I've been collecting craft projects ideas to sell for years.
Just this weekend, I visited a local flea market while on vacation and I was blown away by all the creativity at each booth.
With some extra time on the weekends or in the evening, you can make DIY projects that sell for a huge profit!
One of my favorite things to do is help moms brainstorm popular crafts to make a resell. I want this blog to be a huge resource of inspiration and ideas for you.
---
RELATED READING:
---
This post is going to be FULL of craft options for your home business.
I plan on adding to it throughout the year until I make it to 100 or more craft projects so make sure to bookmark it or PIN it so you can reference it later!
100+ Hottest Crafts to Make & Sell
I'm always on the hunt for amazing DIY craft fair items for resale.
It's practically my hobby!
As a mom, finding a way to make an additional $100, $200, or even $400 a month would mean the world to me.
Here are crafts that I've found in person and online to inspire the home business owner within!
1) Essential Oil Jewelry
I went to the Coquina Beach Sunday flea market while on vacation in Anna Maria Island, FL and came across the most amazing thing – this essential oil jewelry booth that was literally buzzing with customers!
Most of the stands at this bazaar had 1 or 2 people at them, but this one was so packed I could hardly see the items!
Based on popularity in this setting alone, I would say essential oil necklaces & bracelets are a great bet for best selling item of the year!
Examples of EO items you could take to market:
2) Camping Wall Art – Inspirational Sayings
Here are three options that I LOVE. They are simple wooden frames with white backgrounds and black text.
These would look amazing in a kids' study, bedroom, or playroom!
3) Bottlecap Magnets
I came across these in the cutest little beach shop on our summer. These small bottle cap magnets immediately caught my eye.
Several people were looking at them, so I know they were popular.
A cool idea for your booth if you have a touristy clientele OR something of local interest to put on the bottle cap.
People love collecting items like these for their homes.

4) Classroom Wall Art
Wall art is a great option for your booth for good reason – everyone LOVES a great saying on the wall!
Here are a few ideas that would be perfectly suited for teacher's classrooms.
I like to give this kind of wall art as gifts AND buy for myself, so your market for these is more than one type of person.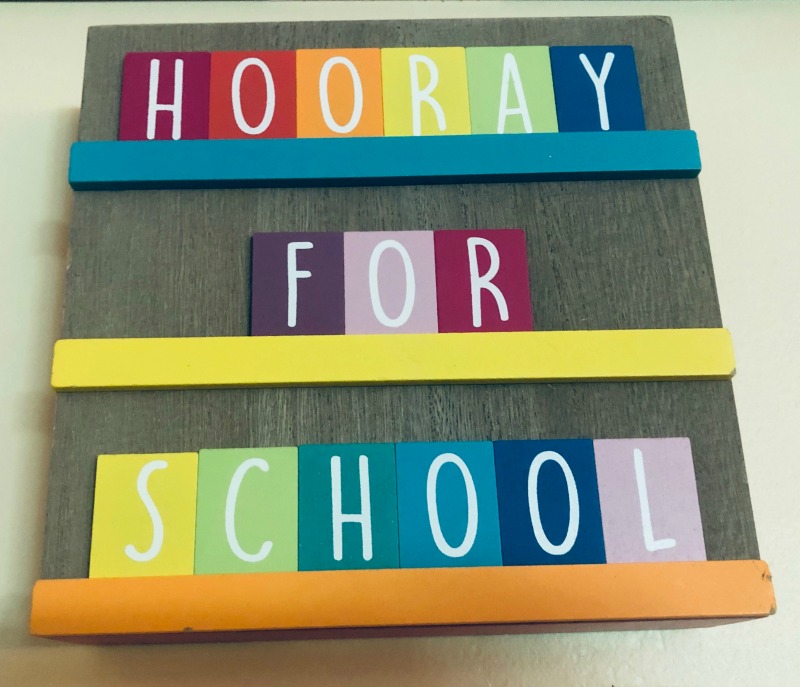 5) Huge Scrabble Tiles
These cute GIANT Scrabble letters are just about my favorite new thing.
I wrote an entire post about how I'm going to try my hand at making them.
I found so many people selling them online with lots of reviews under each listing, so they are guaranteed to be hot sellers!
Click here to read all about Scrabble wall tiles >>
6) Shaped Bird Seed Ornaments!
I wrote in this post about the best recipe I've found for making bird seed ornaments.
They are so cute, but I don't often have time to make them myself. I'd totally buy one on a whim if I was a gift shop or craft fair.
I like the idea of heart or star shapes. Even crescent moon or ball shaped would be neat.
Personally, I think these are amazing to market as inexpensive Christmas gifts. I would definitely buy one of these for my Nana!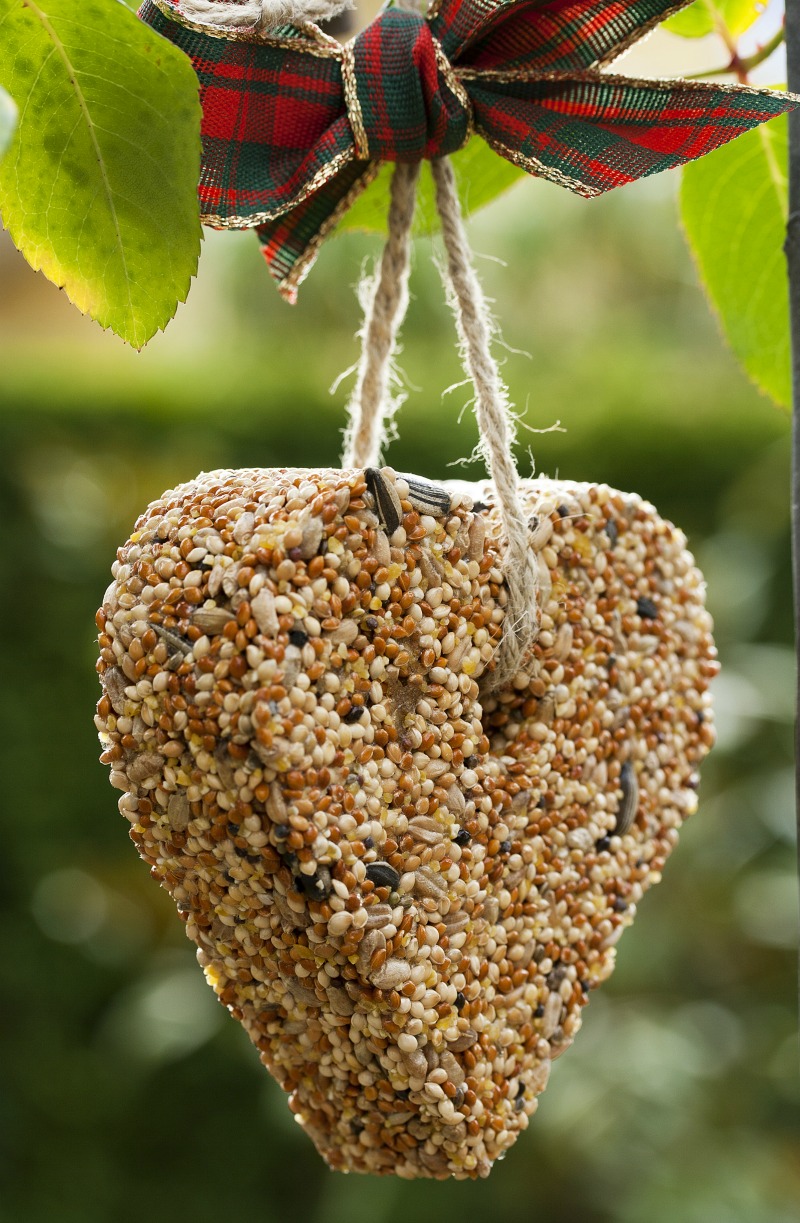 7) Wreaths
Whenever I got to flea markets, wreaths are the first thing that catch my eye.
I LOVE putting different wreaths on my front door for different seasons, so that means I buy at least three per year.
Seeing as how they don't all make it to a second year due to the elements, I am a big wreath consumer!
A lot of people are like me, so why not give them the products they want?! 🙂
Here are a few adorable wreaths I saw at a flea market in West Virginia this summer:
Keep in mind that you can not only sell wreaths at flea markets, but you can also list them for sale on Etsy (like the shop The Craftin Bear) or on Amazon Handmade.

8) Home State Artwork
I thought this North Carolina "home" state sign was so cute!
I like how it's unpainted except for the lettering and period for emphasis.
I am tempted to buy this for my kitchen. I also think it would be cute in a hallway or as part of a wall display with pictures of your family.
Obviously you could do this with ANY home state.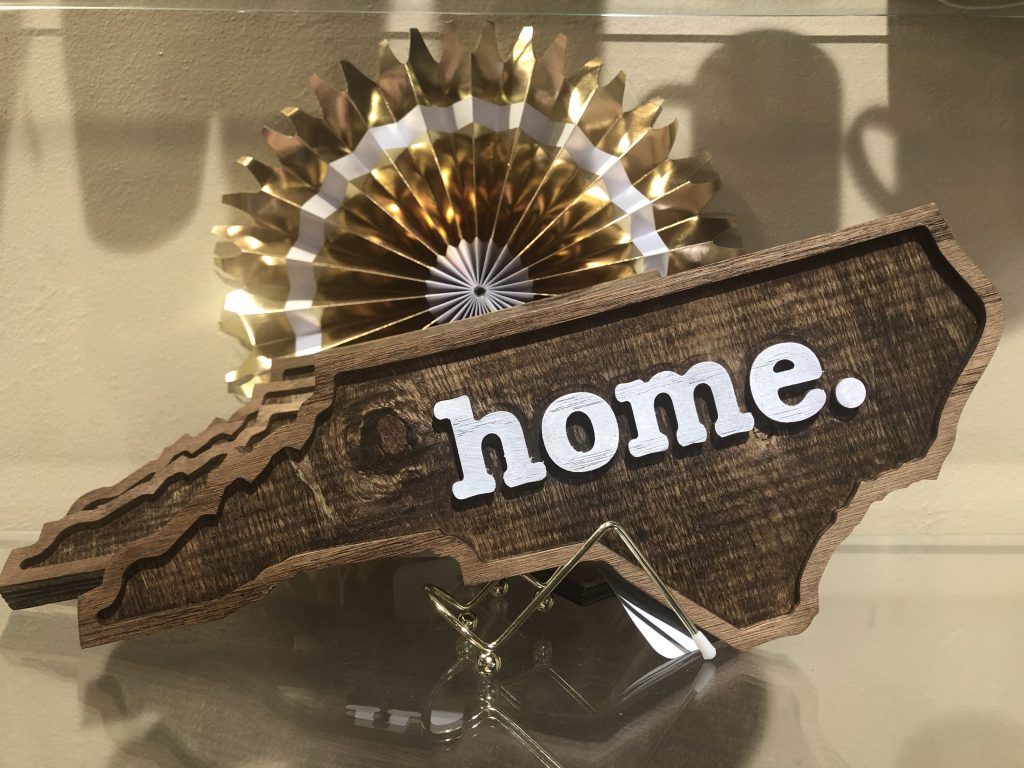 9) Rustic Twine Picture Frames
I am not 100% positive this was handmade, although I can clearly see how the person created this.
I love it either way and am including it in this list of DIY crafts you can sell.
10) Birch Bark Log Candle Holders
I've seen birch bark log candle holders like these in many booths recently. I think they are really nice looking.
I have almost bought some myself but I will tell you this – the only reason I haven't is because I'm afraid they will catch my house on fire since the candle sits inside a piece of wood.
If you create these to sell, I would 100% include instructions and warnings on a piece of cardstock for this item! Someone like me would buy them if I knew exactly how to use them!
11) Mason Jar Wall Sconces
These mason jar wall sconces look super easy to make, and they make a BIG visual impact when complete!
You'll need metal hooks, pieces of stained wood, fairy string lights, fake flowers, and a ribbon.
I'd personally market these as front porch or back deck decorations although they could really be hung anywhere in your house.
12) Reclaimed Wood Stained Heart with "Family" Stencil Inside
It's hard to describe exactly how adorable these are….you just have to see them for yourself! >> Rustic / Farmhouse Style "Family" Heart Sign
Perfect for the woodworker who wants to monetize their hobby! These are really cute for wall decorations, on bookshelves, or even beside picture frames.
13) Painted Mason Jars Centerpiece
These painted mason jars make lovely centerpieces for a kitchen island, dining room table or even at a rustic wedding.
I love how versatile they are and how easy they are to create as a craft booth owner.
The cost should be very low if you buy the mason jars and paint in bulk. I would also consider selling these special order in custom colors on Facebook.
14) Square Boxwood Wreath
I don't know about you, but I see these wreaths EVERYWHERE. I have even considered purchasing one to hang right above my stove.
I see them in tons of craft booths so I think they're a great option to offer. If anything, they really make your booth pretty!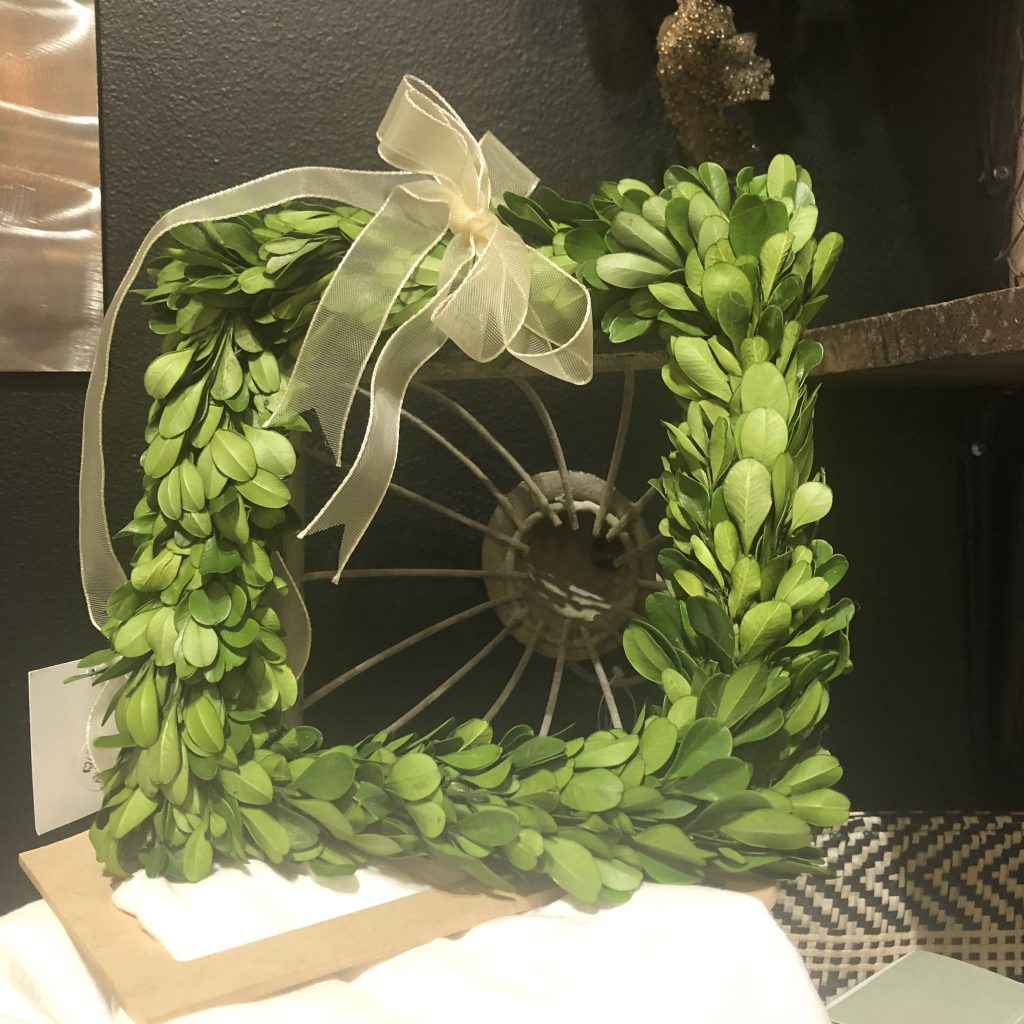 15) Dog Lover Apparel
Before I owned a rescue dog, I didn't get it.
Now that we have our little Niko, I would totally wear this tank top!
This is the cutest top that tells a message about the person wearing it. Anytime you can send a message with your clothing, you're onto a best seller.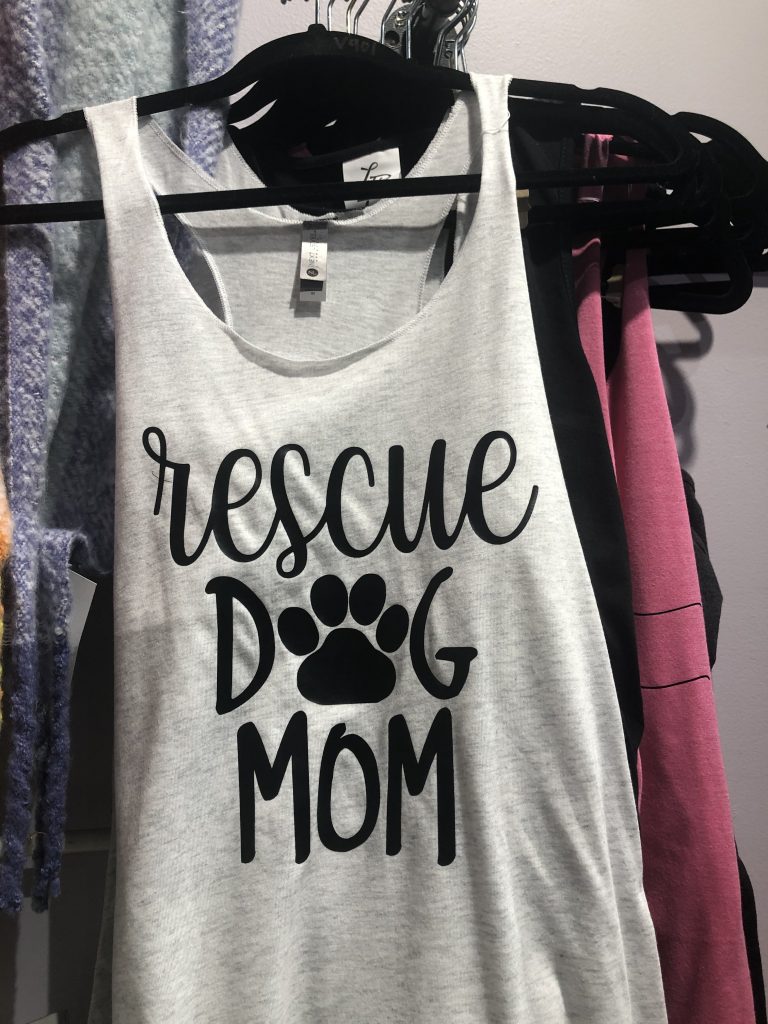 16) Flower Girl Baskets (Wedding Items)
One booth at a local shop was dedicated to flower girl items – dresses, tiaras, and flower girl baskets like these!
I think they're so cute and easy to make (I know because we made ours!).
Any bride would be thrilled to own one of these baskets.
17) Hand Painted Cards (Local Keepsakes)
People love nostalgic items that they can pick up while they're home for the holidays. These small hand-painted cards and stationary or local landmarks and images make great gifts!
18) Wooden Signs (Custom sports and greetings on new or reclaimed wood)
These signs are so easy and fun to make and people LOVE THEM. What an easy way to decorate a home or yard. Whether you live in a small town or a large city, there is always a sports team that is beloved to the area so you can pre make multiples of the same one. Or you can make multiples.
19) Handmade Pom Pom Trees
I saw this one on a shelf at a local thrift store. While I don't think these were handmade, I have seen so many exactly like them that were. Talk about a craft that would be good for a teen to make and sell!
The options are endless: 4th of July, Valentines Day, sports teams, College/High School colors, seasons, wedding or baby shower theme colors, Harry Potter house themed, Thanksgiving, etc… You really can go any route you want.
20) Pallet Shaped Christmas Signs
Rustic decorations will never go out of style. You can make these as large or small as you'd like so they can either be used in yards, porches, or hanging in a guest bath.
21) Teacher Gift Basket
I personally like to buy most of my kids' teacher gifts from local crafters, so this is the PERFECT GIFT to stock in your booth if you are having a show right before Christmas OR Teacher Appreciation Week (which is early May).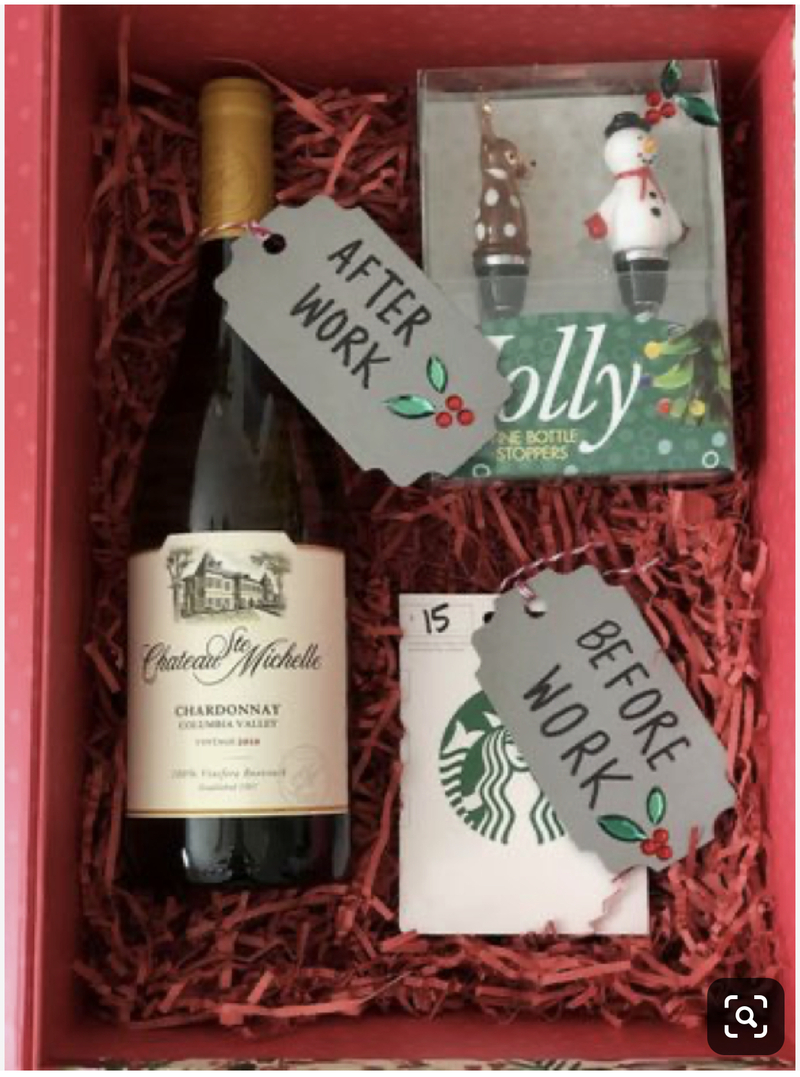 22) Metal Door Hangers
I think these are too cute and I would TOTALLY hang the patriotic door hanger from my front door!
There are unlimited designs to consider for these. I think personalized name signs would be great, too.
23) Beaded Earrings
These creative and super easy-to-make earrings are big sellers at any craft fair or boutique shop.
You could even go hunting for the supplies at Goodwill or other thrift store and turn old necklaces into new jewelry!
24) Home State Artwork
As I was browsing through an antique shop on my last trip to the beach, I came across this lovely collection of home state wooden artwork.
I love the rustic look and uniqueness of each one.
They would be so easy to recreate for any state. Just use a stencil of the state as the base, choose a coordinating font for the word "home" and then distress the wood to make it look older.
25) Framed Piano Music
I am a total sucker for anything and everything nostalgic piano music!
When I saw this framed in my local antique shop, I was SO TEMPTED to buy it.
The only reason I didn't is because I had just bought something else, and my general rule for places like this is I buy only one thing each time so I have a reason to come back!
Does anyone else do this? It's been my long-standing personal rule for shopping at the places I love. 🙂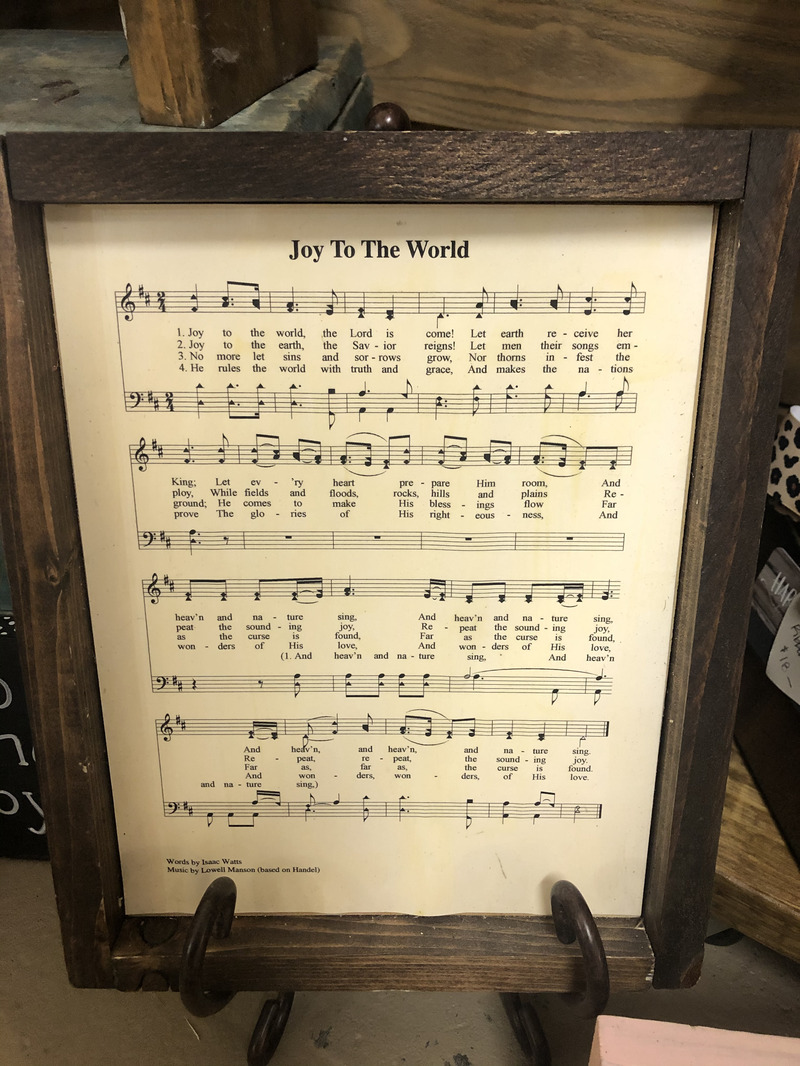 Get Creative with Your Handmade Crafts!
People like me who love to support handmade artisans are willing to buy tons of things made by women like us. This means that you can get really creative with the items you make – there is definitely a market for them! 🙂
I love the fact that you can make something in your spare time (like during naptime, while the kids are playing, at night when the house is quiet, etc) and profit from it financially!
Where Can You Sell Your Crafts?
Your own blog (here's how to start one)
A private Facebook group
Local boutiques
Weekend craft market
Instagram
Gift shops
I've been in this business long enough to know there are SO many places you can sell crafts that you make.
I'm a big BUYER of all things handmade to give as gifts or keep for myself, so I am always attune to their presence in stores. I just love supporting handmade artisans!
Funny enough, I strongly prefer to buy handcrafted items IN PERSON so I am 10 times more likely to visit my local craft market than browse Etsy.
Something about it being local is so appealing to me. With that said, millions of people use sites like Etsy for the convenience and also access to so many more options.
You really can't go wrong with either choice – online or in person. I'd say you will be busy creating to meet demand in either case!
Would you like to see a blog post that dives deeper into each sales avenue above? If so, comment below and I'll get started on one!
GOOD LUCK with your crafting adventures!
You never know, something that starts off as a small goal to bring in $400 per month might turn into more like $800 or $1000!
That's what happened with me and my blog and for many people I know who sell things online. In a way, you are only limited by your creativity and availability.
Related Posts:
How to Start a Craft Blog – you can use a craft blog as your online home base for writing about your creations and also as a place to sell them. Having your own craft blog is a great complement to an Etsy shop or Facebook listings. That's because you can control it no matter what another platform decides to let you do!
WhatMommyDoes Extra Income Archives – I've written about lots of ways to make money from home over the years. This is a list of many of my past posts.
Latest posts by Lena Gott
(see all)