As I mentioned in my post 7 Ways to Make $500-$1000 per Month, if blogging is a great way to make money, then offering virtual assistant services to bloggers is the fast track way to make money online.
Bloggers are a busy bunch. Lots of us are parents and juggle managing a blooming online business with taking care of our kids and managing our homes.
Managing a blog can be a job in itself, so the more popular your blog becomes, the more you need to do to keep it running.
It wasn't until I became a blogger that I realized just how big of an industry it is. Thousands and thousands of people have full-time blogging businesses, even though you don't hear about them every day.
I talk about earning money from a blog in my income reports here >>.
<< Related: 5 Things You Should Know Before Starting a Blog >>
For example, on a daily basis, bloggers have to:
Make sure their website doesn't go down
Create content
Promote new and old content
Brainstorm revenue goals
Manage advertising relationships
Send email newsletters
Interact with followers on Facebook/Instagram/Pinterest
And on and on and on….
You get the point!
There's just so much to running a business, and parent bloggers have a real juggling act to maintain.
Enter: The Real Need for a Good Virtual Assistant
That's where someone who offers Virtual Assistant services can really fill a need and generate lots of extra cash.
Just out of the list of blogging tasks above, it's easy to see areas of specialization for virtual assistants.
Right there I see opportunities for:
Specialists in Instagram, Facebook, or Pinterest account management (social media manager)
Photo sourcing and editing
Blog post writing
Ad sales
Email management (checking email & responding to requests) and newsletter design
Technical help (familiarity with WordPress)
Free Checklist for Getting Started as a VA
Now that I've laid the case for becoming a blogging virtual assistant, I wanted to give you a resource to help you get your foot in the door – –
I recently found an AMAZING resource for up and coming virtual assistants that helps you get started from scratch and on your way to landing your first client!
It's a step by step checklist from Abbey at The Virtual Savvy. She really knows her stuff when it comes to being a virtual assistant.
Detailed Ways to Make Money as a Blogger's Virtual Assistant
Then here are other things bloggers need help with as well and info on how it all works:
CONTENT CREATION
1) Food Posts – If you are good in the kitchen and handy with a nice camera, there is literally unlimited opportunity in this area. Take a look at Pinterest – any food photo you see that has been styled and looks appealing was either created by a blogger or a blogging assistant. What most VAs do is create a single recipe that they then shoot photos of in different ways so here are multiple shots of the same finished product. Then, they package each separate final photo with a few in-process shots (i.e. illustrated steps required to make the recipe), and sell 5 or so batches of that recipe to different bloggers for $15 each. So for one recipe and a handful of edited photos, they make $75. Not too shabby, right?! They key here is crisp, bright photos. I can't stress this enough. A killer recipe with photos taken in poor light or with a phone camera won't sell, but any appetizing recipe with clear, up-close photos will always sell. Think of it in terms of "would I pin this photo on Pinterest?" and you will do well.
2) Pre-written or Pitched Blog Content – Some VAs offer up their writing services in general as in "I will write a 300-500 word article for $15." But others do something I think works much better – they pitch exact article titles. Sometimes they pre-write the posts; other times they do not. But this technique seems to sell many more posts that the generic offers. Why? Because sometimes bloggers have to be convinced that they need your help writing a post and sometimes they need help figuring out what to write. If you can offer blog posts on topics that fit within a blogger's overall site theme, then you will have no problem selling that content. Some examples of posts I have seen sell well in groups are "5 Ways to Use Lemon Essential Oils to Clean Your Home" and "7 Natural Ways to Treat Seasonal Allergies." To really get a feel for what bloggers are looking for, browse around a bunch of blogs and see what they are posting. Figure out what topics certain bloggers tend to post and brainstorm topics as if you were that blogger. What sells in a particular group will depend on what niche the bloggers who belong to that group write in. If you are selling to a group of home organization bloggers, then focus on posts they would like such as organizing tips. If you are selling to parenting bloggers, then write about kids activities, parenting tricks, or family finances. I've seen posts that are 300-500 words sell for $15-$30 each.
THREE TYPES OF POSTS BLOGGERS CAN USE
Here are some examples of posts that are simple to write yet super popular on all types of blogs:
Do you see how some of my posts have lots of interlinked content (related content you can visit from within the post)? I'm always trying to add to these collections, so if someone pitched me a piece that fit perfectly within the context of the topic, I'd be all over it!
3) Roundup Posts – Some of my favorite posts to put together are roundup posts like this one: Cute Rainbow Printables. The problem with these is they are kinda time consuming. You have to ask other bloggers for permission to use an image from their blog post, then you have to combine all the pictures into a collage. Once you get good at it, these only take about an hour. But at first they took me a long time. If you can become a specialist in roundup posts, you'll have plenty of buyers because of the learning curve. Here is another roundup example: 7 Mouthwatering Buffalo Chicken Recipes
SOCIAL MEDIA & TECHNICAL ASSISTANCE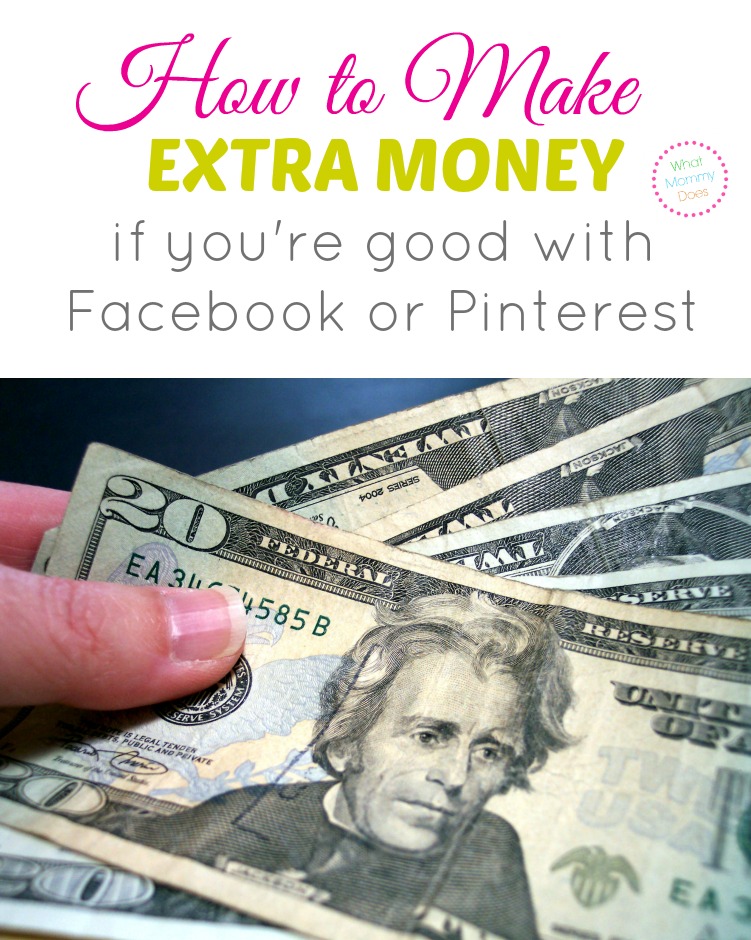 4) Scheduling Facebook Posts – This is one area I see lots of bloggers getting help with. I can totally see why – Facebook management is a consuming process! The bigger blogs post about once every 1 or 2 hours. As a SAHM, I don't have time to do that! I don't even have time to schedule that many posts ahead of time. So as soon as I can afford to do so, I plan on hiring a Facebook assistant to do that for me.
5) Pinterest Pinning & Account Management – Pinterest is fun for me, so I haven't outsourced any of it yet. But bloggers with bigger accounts do need help in this area. There is help to be had pinning, organizing boards, researching keywords to use in pins, and creating images (using PicMonkey or Canva). To get started with this, you should have your own Pinterest account and become very familiar with Pinterest before attempting to help a blogger with this task.
6) Technical Help – There are so many things that go into running a blog that I sometimes forget to do the little things. If you are familiar with WordPress, you can help bloggers set up plugins, upload pictures, draft blog posts. This is a more advanced blogging assistant job, but I the list wouldn't be complete without it. It's probably best for someone who has already been a blogger but doesn't want to have to worry about doing their own thing and would rather make extra cash assisting other bloggers.
So there you have it – 7 general ways and 6 very specific ways you can make money helping out bloggers. I hope to add to this list as time goes on (and I identify areas I need help with!), so check back periodically for updates.
Good luck with your Virtual Assistant adventures! Let me know if you have any questions using the comment box below.
Where Can You Find VA Jobs Like These?
Literally all you have to do to access jobs like these is to join Virtual Assistant or "VA" groups on Facebook.
Simply go to Facebook and search the terms "VA" or "virtual" and they should pop up. If they don't you might have to do a little big of digging (they show up for me automatically now because I'm in so many of them).
Once you become a member of a couple of these groups, Facebook will start suggesting related groups to you on the right side of the screen when you're logged in. I'm pretty sure that's how I became a member of so many! 🙂
Here are a couple of screenshots so you can see what you're looking for:
Don't forget, download this checklist to help get started on your virtual assistant journey! >> VIRTUAL ASSISTANT CHECKLIST
More Extra Cash Posts from WhatMommyDoes
More Interested in Becoming a Blogger Yourself?
Blogging is more than a side job to me. It's a real source of regular income ($2,000+ in June 2015!). I wrote a handy guide to starting a blog the right way for anyone who would like to learn from my mistakes and get straight to business:
How to Start a Blog the Right Way
Latest posts by Lena Gott
(see all)