One of my favorite things about being a blogger is the ability to recommend my favorite products and services to my readers and get paid for those recommendations. I write blogs posts about my favorite things, say, the best books I've found to encourage my kids to eat veggies.
But then something weird happens.
Sometimes, I sell other things on ACCIDENT. If you're already a blogger who's part of the Amazon Associates program, you probably know what I mean.
What happen is that I will refer people to one item, but they will never actually buy that item – instead, they purchase other items (likely things they just remembered they needed or that caught their eye).
People buy things that I didn't recommend using my referral links all the time. I always get a kick out of those purchases because I feel like I'm doing this all wrong by recommending books about getting your kids to eat vegetables when all they really needed today was a pack of scotch tape or car eyelashes (seriously)!
LOL
10 Things I've Sold by Accident Online
I thought it would be fun to cover 10 of the coolest/funniest/most random things I've been able to sell online as a blogger through the Amazon Associates program. This is the program I recommend to all new bloggers as a way to get your feet wet in the "making money blogging" world.
I hope you get as big of a kick out of this list as I have! 🙂
---
Related Reading:
How to Start a Money Making Blog (what I would do if I had to do it all over again)
25 Bloggers Who Make $1,000 to $10,000 per Month
---
Like I said, I have never mentioned any one of these items on my blog that I can recall….that's the fun part about blogging – sometimes you find ways to make money accidentally!! 🙂
1) Scotch Tape
I honestly can't believe how many people actually order invisible tape cartridges using my links. It's a commonly ordered item each month!
2) Asian Seasoning
Somebody ordered this from me just yesterday – what's funny is that I have this same seasoning in my pantry and I love it! It's actually a bit sweet and spicy. 🙂
3) Car Eyelashes (my favorite!)
I crack up every time I see these on the road. Apparently they're really popular!
4) Joint Support Supplements
Supplements in general are big sellers for me, although I have never once recommend a specific product. I think I've found something new to write about!
5) Dog Paws & Treats Silicone Baking Trays
I thought these were so cute.
6) Father's Day Gift
Ordered right before Father's Day (obviously!)
7) Aerosoles Pumps
I never even knew you could order shoes on Amazon until I saw this come through! Apparently you can buy anything under the sun on there.
8) Replacement Vacuum Bags
Didn't recommend a vacuum. Didn't recommend vacuum bags. But I guess when you need to vacuum, you need to vacuum! ha
9) Larabars
I actually don't like these one bit…I've tried them over and over again thinking I'm missing something. What's up with these? They're gross….but I guess lots of people like them since they're so popular?
10) Toddler Toys
I just love this toy as a gift idea for a two year old. So much fun, so little mess!
---
Related Reading:
How I Plan to Double My Monthly Blogging Income to $16,000
---
More Resources on Making Money Blogging
Like I said above, I have never once promoted any of these items on my blog. They just come through as sales from people clicking on OTHER links I've promoted and these are items they end up buying instead.
I hope you liked this glimpse into the inner (crazy) workings of blog monetization!
Here are a couple resources you might like depending on your particular stopping point on your journey into the blogging world:
Other Things You Can Sell Online as a Blogger
I wrote a post a while ago about the different ways that I like to make money online as a blogger. I think you'll like it if making money from home or increasing your blogging income is something you're interested in!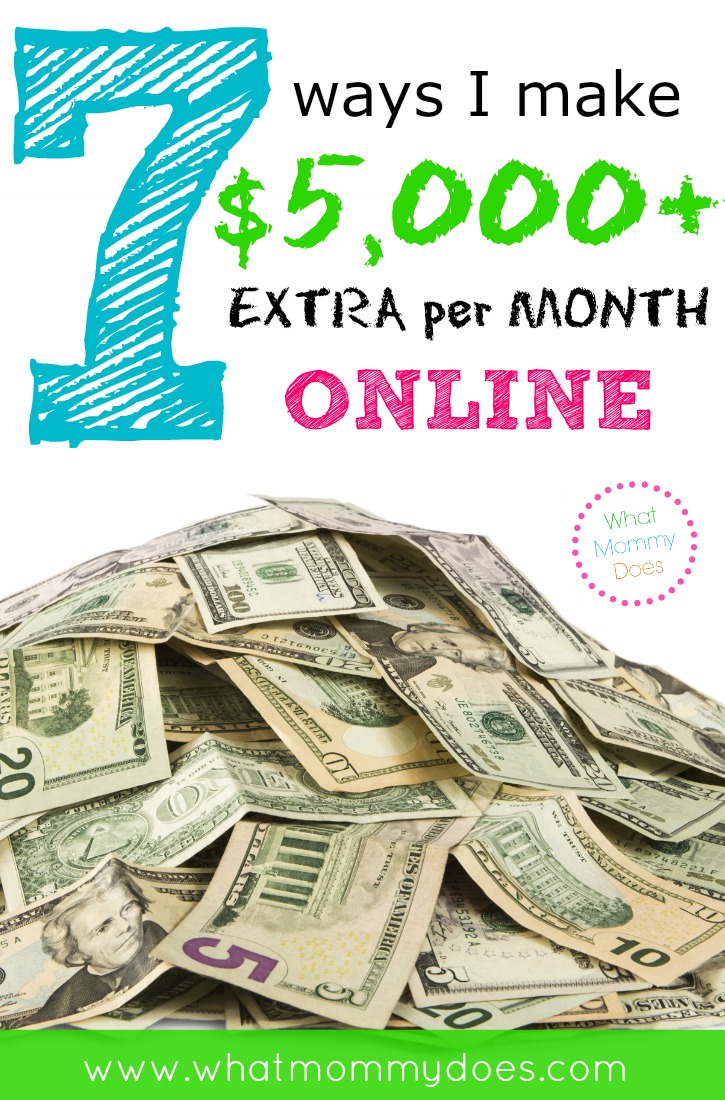 Latest posts by Lena Gott
(see all)